DOLLS, OBSTETRICS TEACHING AID
c. 1960
Overview
Two cream chamois leather and pink plastic dolls used for teaching purposes. The pink plastic heads have features (mouth, nose, eye sockets and recessed diamond shape on fontanelle) identifiable by palpation. Student doctors and midwives could feel the baby's head within an artificial pelvis to identify the type of presentation. The plastic head of doll (a) has faded black marks around the lips, nose, cheek, ear and top of head. The heads are weighted to represent a real baby's head.
Historical information
The dolls are labelled 'Watson 65' / 16. WA School of Nursing'.
Details

Details

Statement of significance

Rare obstetric models of babies made from chamois leather and plastic, used for teaching purposes. These dolls are scarce due to their continuous use as teaching aids. The condition is fair / good considering their age and handling.

Primary significance criteria

Historic significance

Scientific or research significance

Comparative significance criteria

Interpretive capacity

Rare or representative

Well provenanced
Royal Perth Hospital Museum

Royal Perth Hospital Museum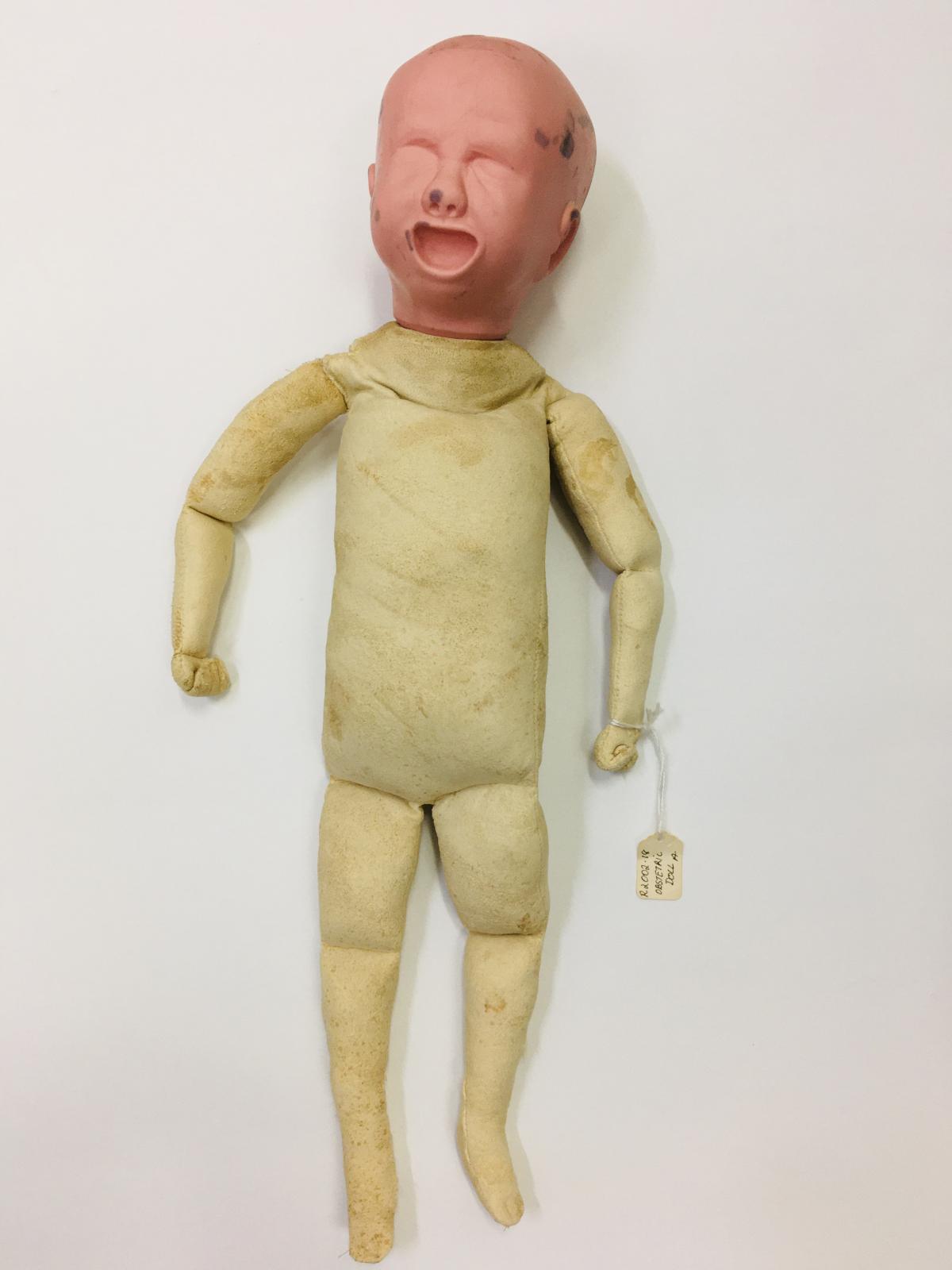 Scan this QR code to open this page on your phone ->