CUIRASS
Overview
A crudely made, rigid fibreglass dome resembling a turtle shell with nylon straps, a brass metal air outlet for connecting to a pump, and a round chrome pressure gauge with a glass cover and blue and pink face.
The cuirass fitted snugly against the front of a patient's trunk from the base of the neck down to the level of the hips. The lateral edges ran down the side of the chest and abdomen.
The device was attached to a mechanically operated bellows to create negative and positive pressures, drawing air in and out of the patient's lungs and causing the chest to rise and fall with the pressure. It acted as an artificial ventilator for a patient with Poliomyelitis in a similar manner to the iron lung, but allowed the patient more mobility.
Details

Details

Contextual Information

The cuirass was used to ventilate polio patients at Shenton Park Hospital, to wean them off the iron lung or for use when breathing was becoming an effort. It was reportedly made at Royal Perth Hospital. The cuirass and iron lung avoided the needed for tracheostomy if the patient's swallowing mechanism was intact.

Place made

Perth
Western Australia
Australia

Statement of significance

The item is of scientific, historic and social significance. The item has well established provenance. It was used by a polio patient/s at the Royal Perth Rehabilitation Hospital and is an example of inexpensive equipment made in-house in response to a patient's needs. It has strong interpretive value in illustrating the history and impact of epidemics, specifically poliomyelitis, and the role of the Shenton Park annexe as a rehabilitation and infectious diseases hospital.

Primary significance criteria

Historic significance

Scientific or research significance

Comparative significance criteria

Interpretive capacity

Rare or representative

Well provenanced
Royal Perth Hospital Museum

Royal Perth Hospital Museum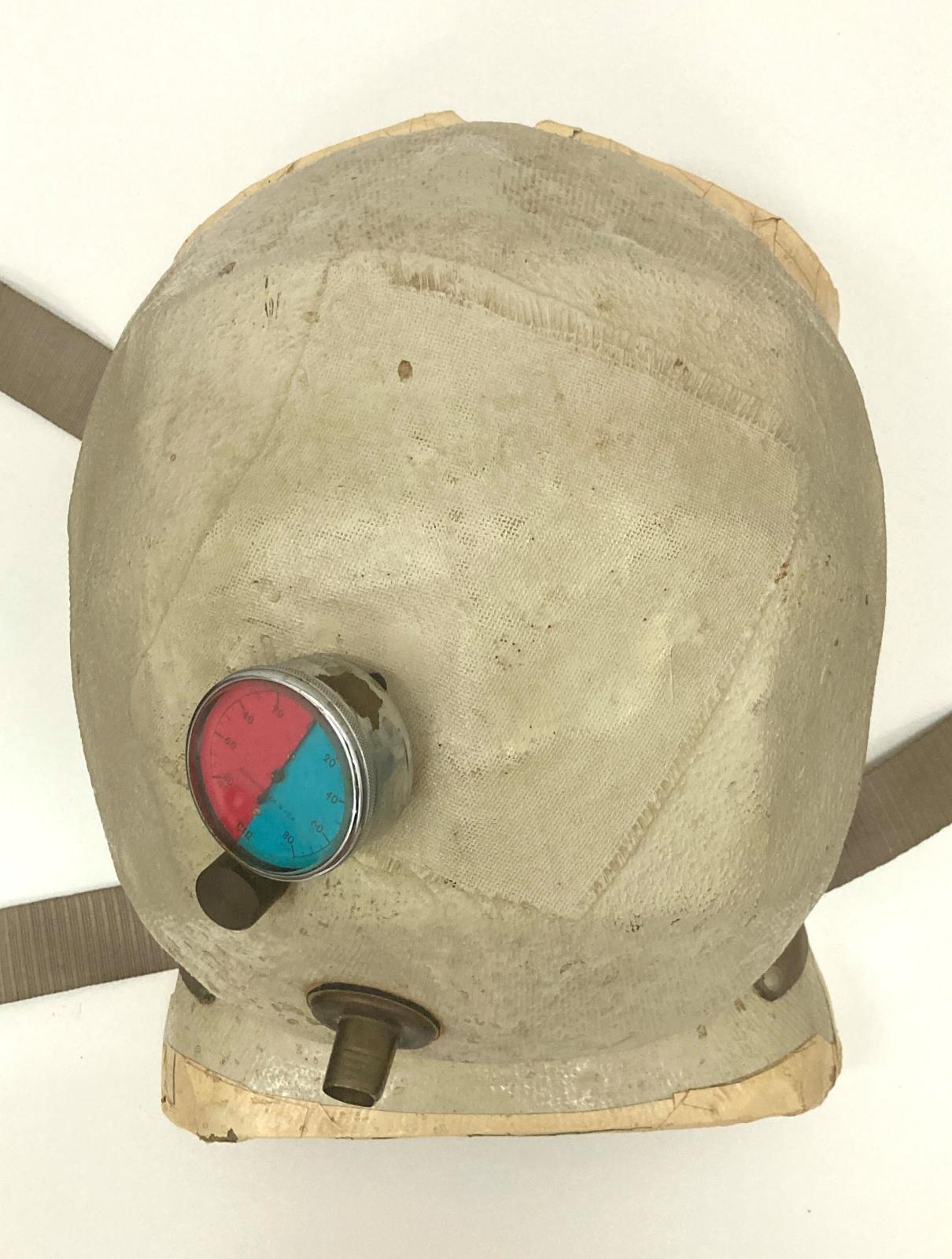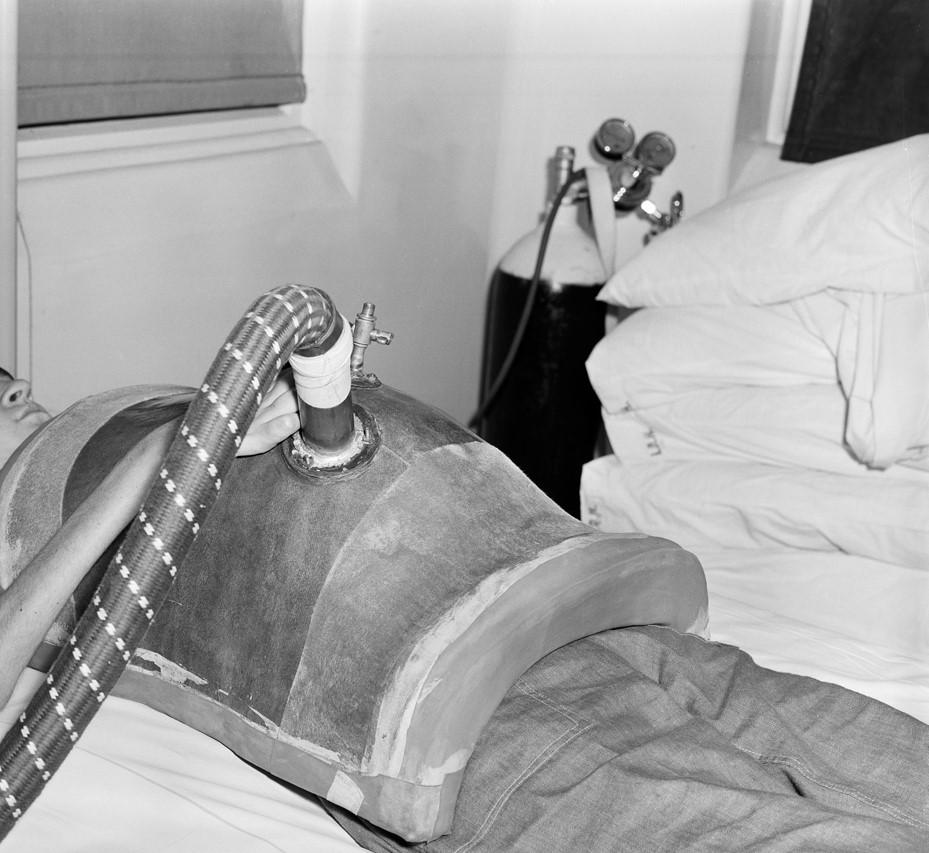 Cuirass ventilation system in use at Royal Perth Rehabilitation Hospital in 1957.
Scan this QR code to open this page on your phone ->