CAPE, NURSE'S
c. 1960
Overview
Bright red, woollen, collarless waist length cape with tabs on each shoulder and blue cotton lining.
The cape fastens at the front at the neck with a metal hook and eye. A round, felted and embroidered RPH Servio emblem is stitched on the left hand breast and features a yellow crown, white crest, black swan and the words 'Royal Perth Hospital Servio' in a blue ring surrounding the crest.
The cape has a blue cotton tab at the centre-back of the neckline for hanging, and a small off-white cotton tape tab on the inside of the right hand opening stamped with the size number '10'.
The stitching at the neckline is worn where the blue lining meets the red wool, revealing reinforcing tape.
Historical information
The cape was part of a nurse's uniform at Royal Perth Hospital from the 1950s to1970s. Capes were phased out in the 1980s.
Details

Details

Inscriptions and markings

Faint lettering beneath the tab at the neckline reads 'G. Pickhart'.

Contextual Information

The cape was worn by nurses when going to or leaving work or when called to see a supervisor. This cape was presumably owned by Nurse G Pickhart.

Place made

Western Australia
Australia

Statement of significance

Historical significance. Representative of capes worn by nurses at Royal Perth Hospital c1960.

Primary significance criteria

Historic significance

Social or spiritual significance

Comparative significance criteria

Interpretive capacity

Object's condition or completeness

Rare or representative

Well provenanced
Royal Perth Hospital Museum

Royal Perth Hospital Museum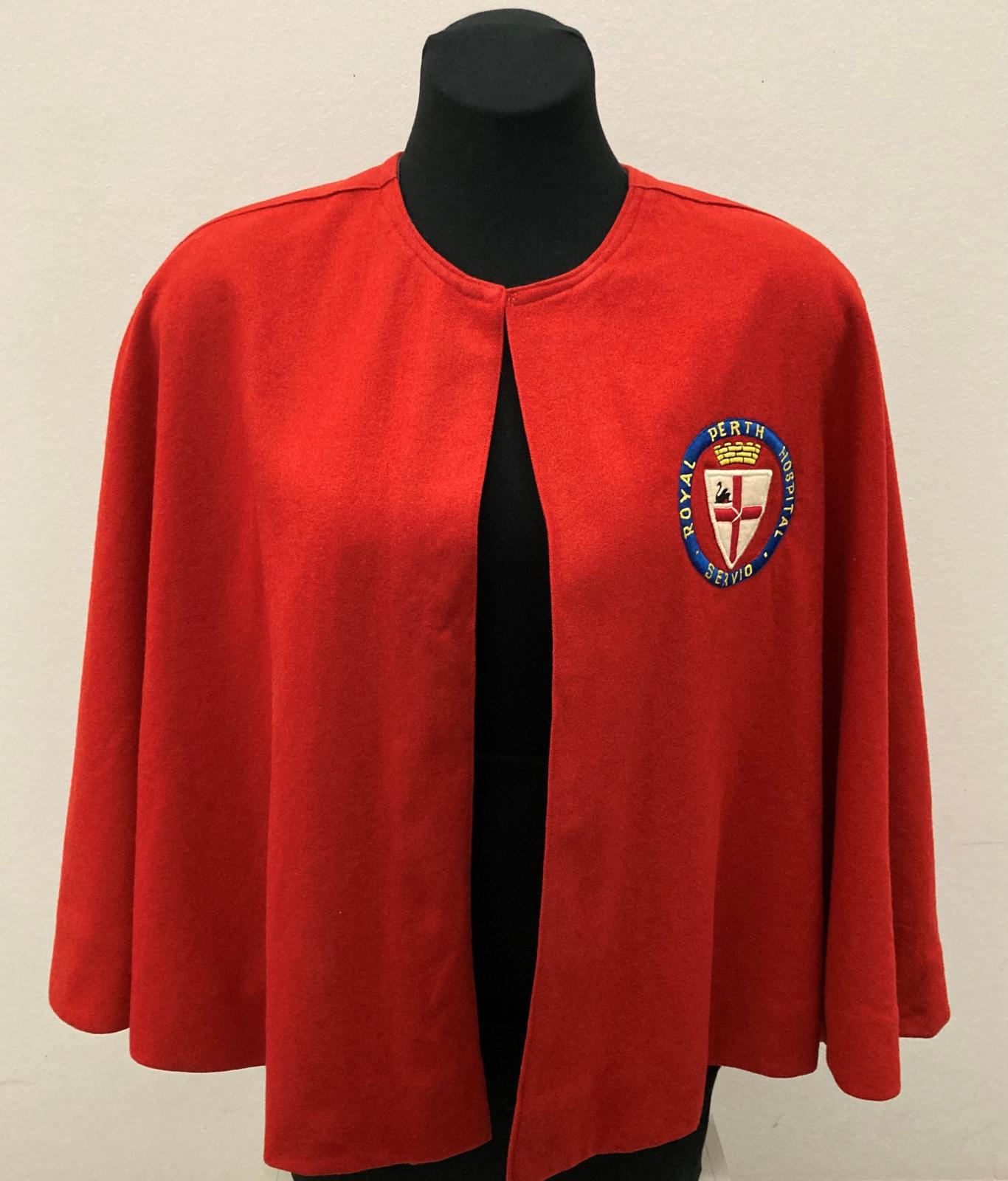 Scan this QR code to open this page on your phone ->