1937 Western Australian Claxton Shield Series baseball team
Overview
A signed photograph of the 1937 Western Australian Claxton Shield Series baseball team. The sepia-coloured photograph is mounted on brown cardboard and is encircled by the signatures of the team, their manager and patron.
Historical information
In 1937 Western Australia joined the Australian Baseball Championships for the first time, becoming the fourth State to be represented. It was the fourth annual competition for the Claxton Shield trophy and was held at Unley Oval in Adelaide from 7 to 14 August. New South Wales won the Shield for the first time. The other participating teams were Victoria and hosts South Australia. Western Australia finished fourth.
Details

Details

Inscriptions and markings

Players' signatures surround the photograph.

Contextual Information

This is the Western Australian Team (and team officials) selected to compete in the Australian Claxton Shield baseball competition (L-R):
Back row: George Dickinson, Frank Crookes, George Day, Ron Halcombe (Manager), Jack McNamara, George Evans, C. P. Smith (Patron and Line Coach).
Centre row: Ron Black, Llew Jones, Glen Dunstan, D. (Micky) Carr (Captain), Don Gilmour, Bill Lynch.
Front row: Wally Nightingale, A. (Tich) Downing

George Day appears in the photograph, however he was unlucky to be dropped from the team after the second State trial game, when he was unable to reproduce the fine batting form which made him so outstanding among the outfielders.
National Library of Australia [https://trove.nla.gov.au/newspaper/article/37827313]

Statement of significance

In the 1930s baseball was in its infancy in Western Australia and was rapidly gaining popularity as a sport. This photograph is of significance as it depicts the first Western Australian baseball team to compete in the Australian Baseball Championships, an Australian national competition. It shows the style of uniform that was worn at that time and is a rare example because it includes the players' signatures. The photograph was donated by the family of Glen Dunstan who was a member of the 1937 team and therefore has a special place in Baseball WA's collection.

Primary significance criteria

Artistic or aesthetic significance

Historic significance

Scientific or research significance

Social or spiritual significance

Comparative significance criteria

Interpretive capacity

Object's condition or completeness

Rare or representative

Well provenanced
Baseball WA

Baseball WA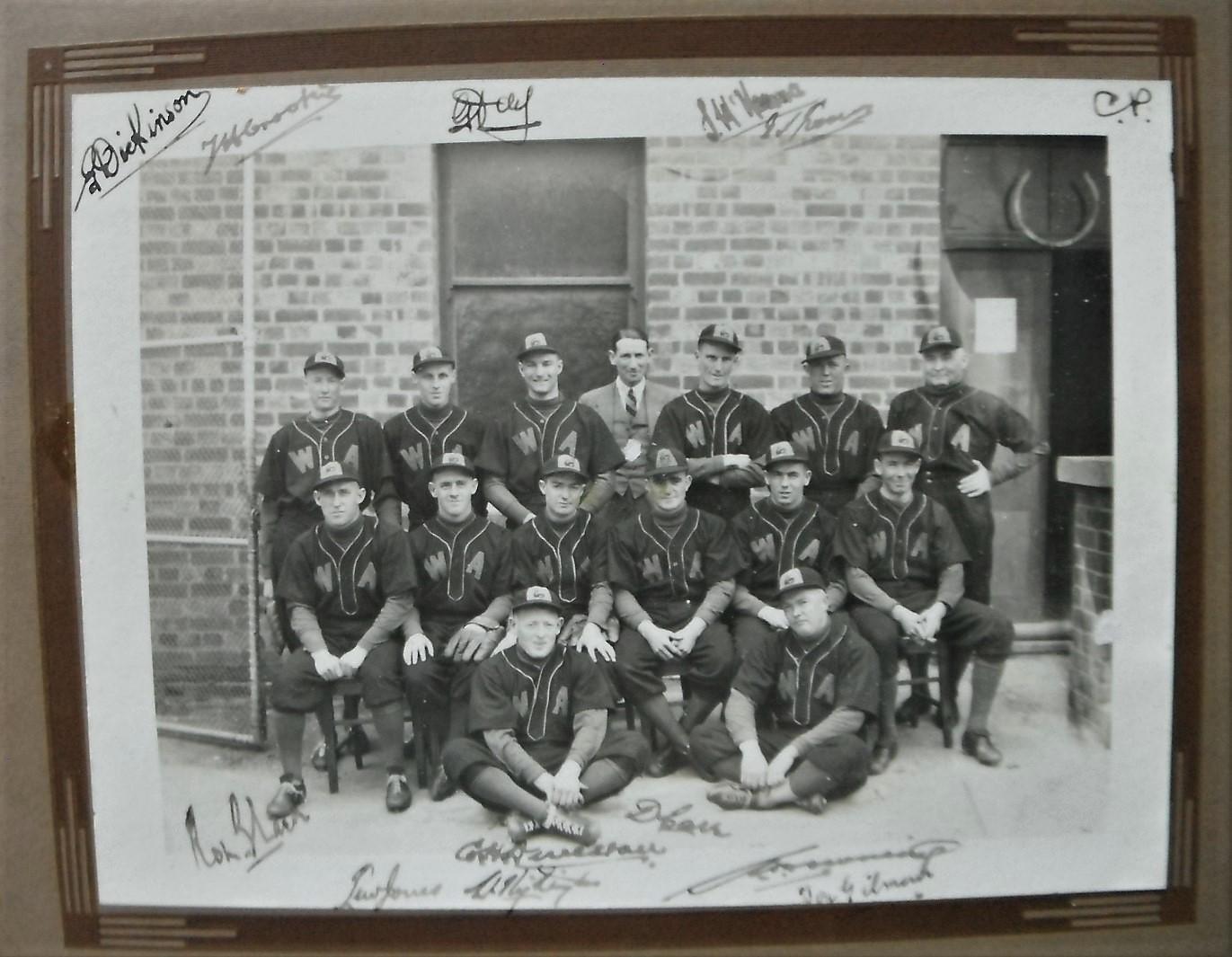 Scan this QR code to open this page on your phone ->