ALBANY "ROUND THE HOUSES" RACE, THE FINISH LINE
Overview
Black and white photograph taken at the start line of the Albany Tourist Trophy Grand Prix circuit and thought to be taken by photographer and artist Claude Batelier. The event year and date are uncertain. This image of race entrant Clem Dyer(?). in his 'Bartlett Special' car No 1 talking to the pit crew at the start/finish line of the 2.5-mile course. The exact year is difficult to pin as Dyer, in his Bartlett Special, competed in both the inaugural TT Grand Prix event in 1936 (failed to finish) and, subsequently, the 1937 running of the same event. The same car competed again in 1938 with G.B. Holmes driving. The presence of Grand Prix cyclist stopped for a chat suggests a pre-race scrutineering or practice day(?).
Historical information
Albany's "Round The House" car race was a 50 Mile T.T. Grand Prix (Tourist Trophy) event, billed as a first for Western Australia. A twenty-lap car race on a 2 1/2 mile street circuit first ran on Sunday, the 8th of March 1936 and continued in Albany in subsequent years until 1940. The event was only part of a host of other events held to revitalise 'Back to Albany Week' run by the Back to Albany committee to promote the town and bring in tourist dollars (pounds). The same circuit was the venue for a 100-mile cycling Grand Prix held the same week. Other motor racing events held at Back to Albany in 1936 were car and motorcycle hill climbs on Mount Clarence.
The 1936 debut of 'Round The Houses' was not without controversy, with protests about the event made by local church leaders regarding the original Sunday date. The fallout was acrimonious enough for the then WA premier to vow the event would never be held again.
Details

Details

Inscriptions and markings

Since these are thought to be mid 1960s reprints by the photographer no marks.

Contextual Information

Despite the ambiguity about the exact dates for some of Claude Batelier's photos of this ' Round The Houses' event, they form an essential record of the period. Batelier took these photographic images on the day and within a town streetscape he knew intimately. This image was captured either in 1937 or 1938, reprinted by him, and presented to the Albany Historical Society as a founding member in c1965. It highlights the difficulty of correctly attributing and describing this type of material even when provenance is good.

Place made

Albany
Western Australia
Australia

Primary significance criteria

Comparative significance criteria

Google Maps search term / URL

https://www.google.com/maps/embed?pb=!4v1646701506487!6m8!1m7!1sPNRvKfxbhtJsm198B2k1dQ!2m2!1d-35.02714762250111!2d117.8855813090662!3f272.3181490517179!4f4.478905080158768!5f1.9587109090973311
Albany Historical Society Inc

Albany Historical Society Inc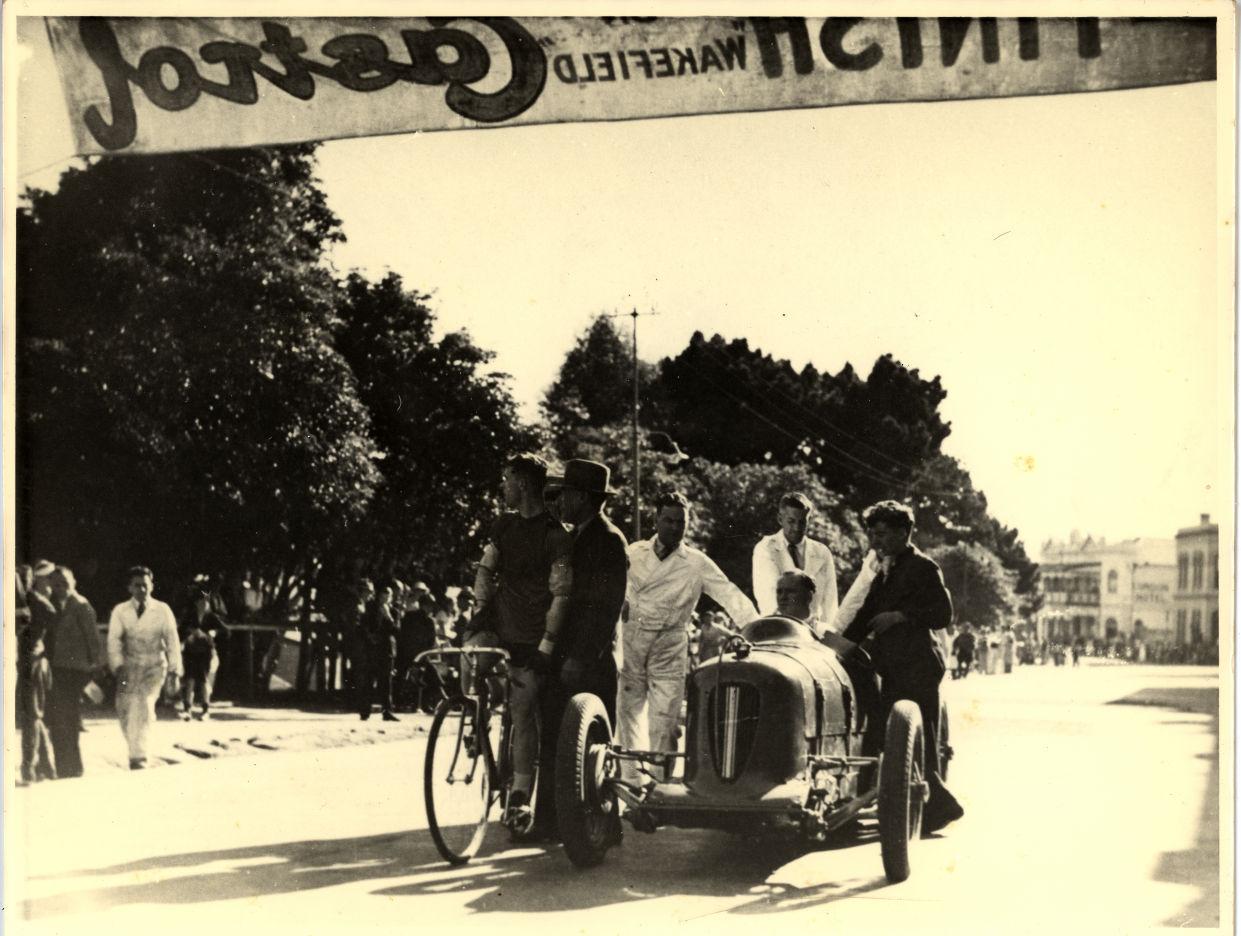 Scan this QR code to open this page on your phone ->