TOODYAY SCHOOL STUDENTS, STD 1 & 2
1953
Overview
Black and white print of forty-eight students from Toodyay Duke Street School.
Students shown are in standard one and two from 1953. They appear to be standing and sitting.Most names not known.
Building in background shows scalloped woodwork above a large entry in centre of a wall with part of a window in upper left corner.
Historical information
2nd row, 2nd from left is Gwenda McGill of Bolgart
Details

Details

Contextual Information

In 1953, the Toodyay School (also known locally as the Duke Street School) had 203 students. In 1954 the new Toodyay District High School opened and the Duke Street School closed.

Place made

Western Australia
Australia

Primary significance criteria
Shire of Toodyay

Shire of Toodyay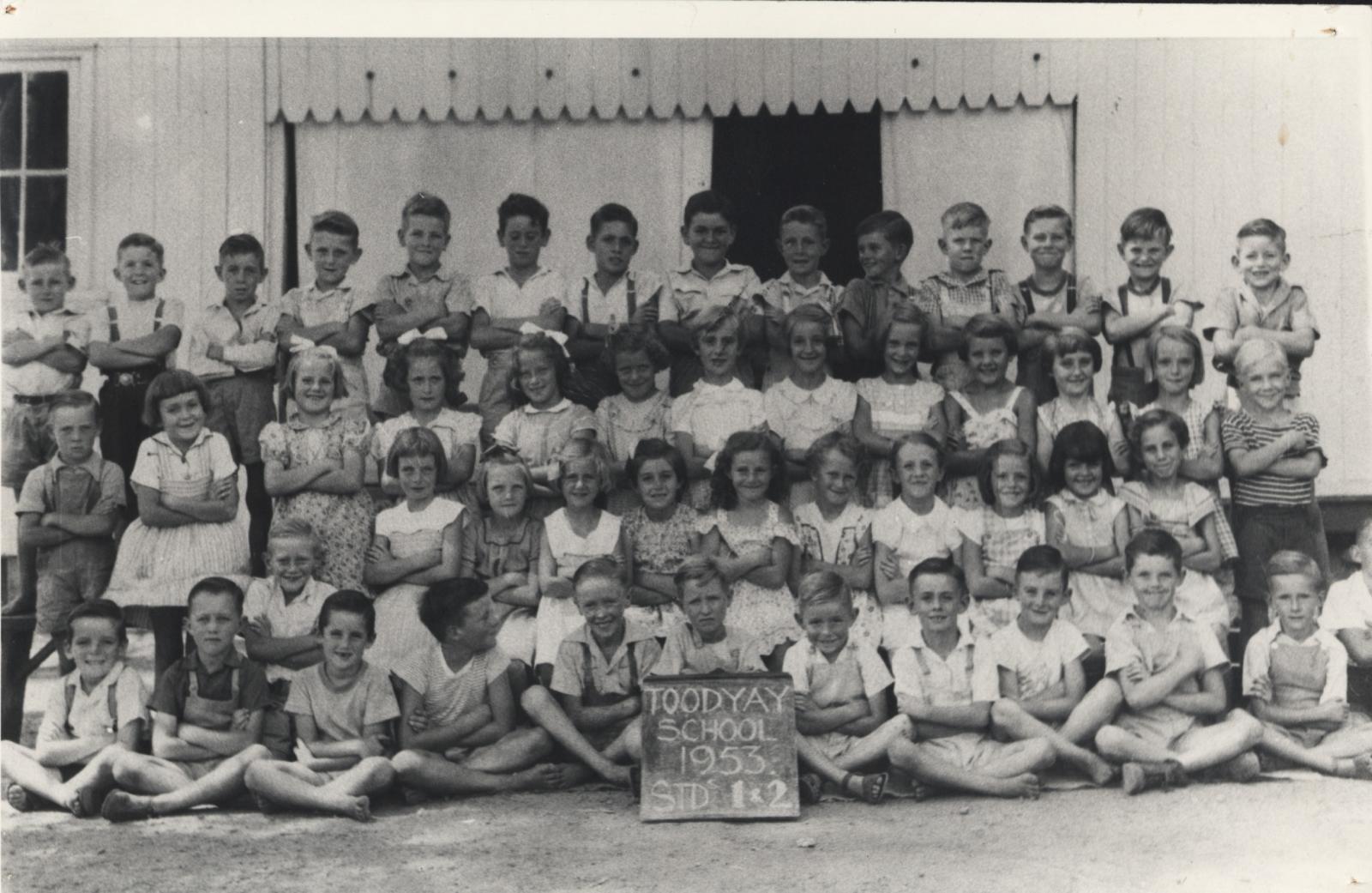 Scan this QR code to open this page on your phone ->