TOODYAY SCHOOL DUKE STREET EXERCISES
c. 1920
Overview
Black and white photo of 5 boys exercising with rods in school yard.
Three boys are dressed in three quarter trousers - white.
Two have belts, one has a cummerbund.
Long black socks and black shoes.
Two boys have dark full length trousers .
One has braces, one has tie.
All are wearing straw boater type hats.
Details

Details

Contextual Information

The old Newcastle School, located on Duke Street, was the first purpose built school in the new town site of Toodyay (then known as Newcastle). It operated as a school from 1887 to 1954.
From about 1914, new teaching methods were introduced and from 1918 the school was classified as a rural observation school. The students were encouraged to teach themselves through observation.
In 1920 the school was declared Western Australia's first consolidated school, taking students from smaller schools in outlying areas.
A Parents and Citizens Association was formed in 1921, and a school board was elected in 1923. Also in 1923, the school was provided with electric light. By 1949 increasing numbers of students meant a site for a new school was chosen. In 1954 the new Toodyay District High School opened and Duke Street closed.

Primary significance criteria
Shire of Toodyay

Shire of Toodyay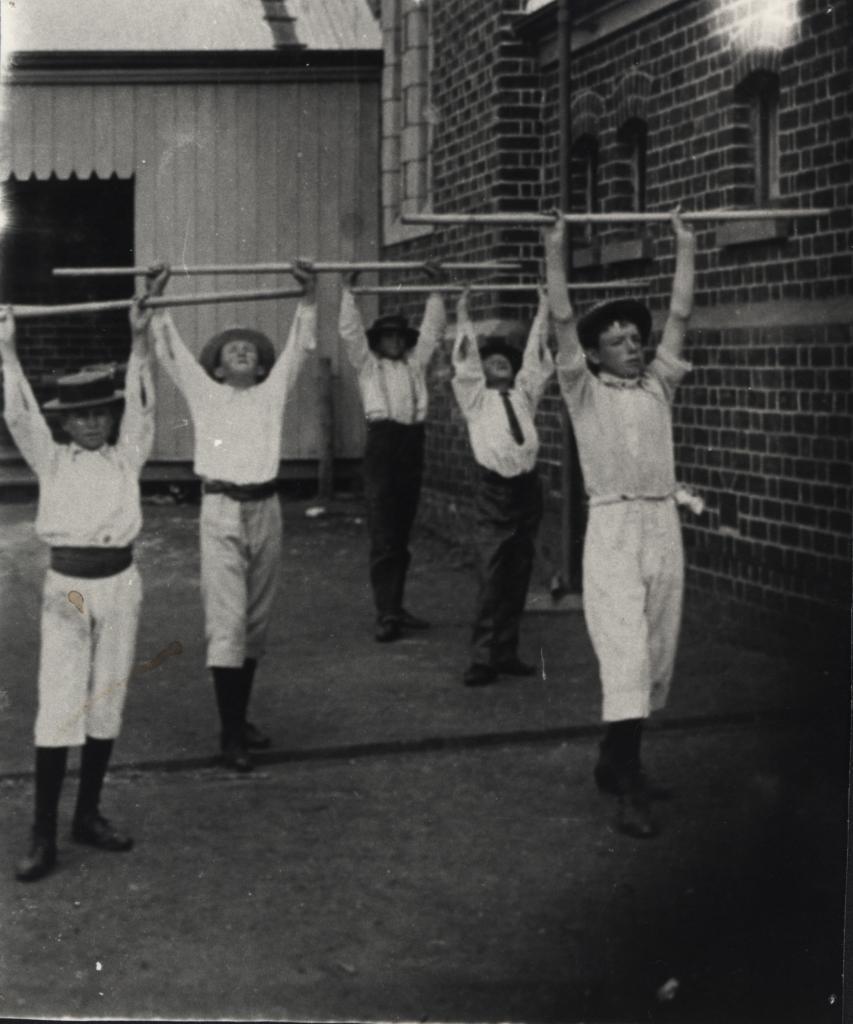 Scan this QR code to open this page on your phone ->