CONNOR'S MILL, RE-OPENING AFTER RESTORATION
Overview
A faded coloured photo of the opening of Connor's Mill after restoration.
Many folks sitting and standing are outside the front entrance while the Shire President Mr Ian Murray is making an appropriate speech.
Historical information
In 1975 the old power station was renovated as a tourist bureau and museum, and renamed Connor's Mill.
Stairs were installed to the first floor and the roof was replaced.
Details

Details

Inscriptions and markings

Written on back Photograph R. Paynter. Ian Murray Shire President, April 3 1976.

Statement of significance

Share original data sheet with 1085

Google Maps search term / URL

https://www.google.com/maps/embed?pb=!4v1646366105986!6m8!1m7!1sv7dJr_AztSQMTifnPrIL-w!2m2!1d-31.55023628705307!2d116.4651234676069!3f156.80557536643008!4f4.295525598599681!5f2.09564853308158
Shire of Toodyay

Shire of Toodyay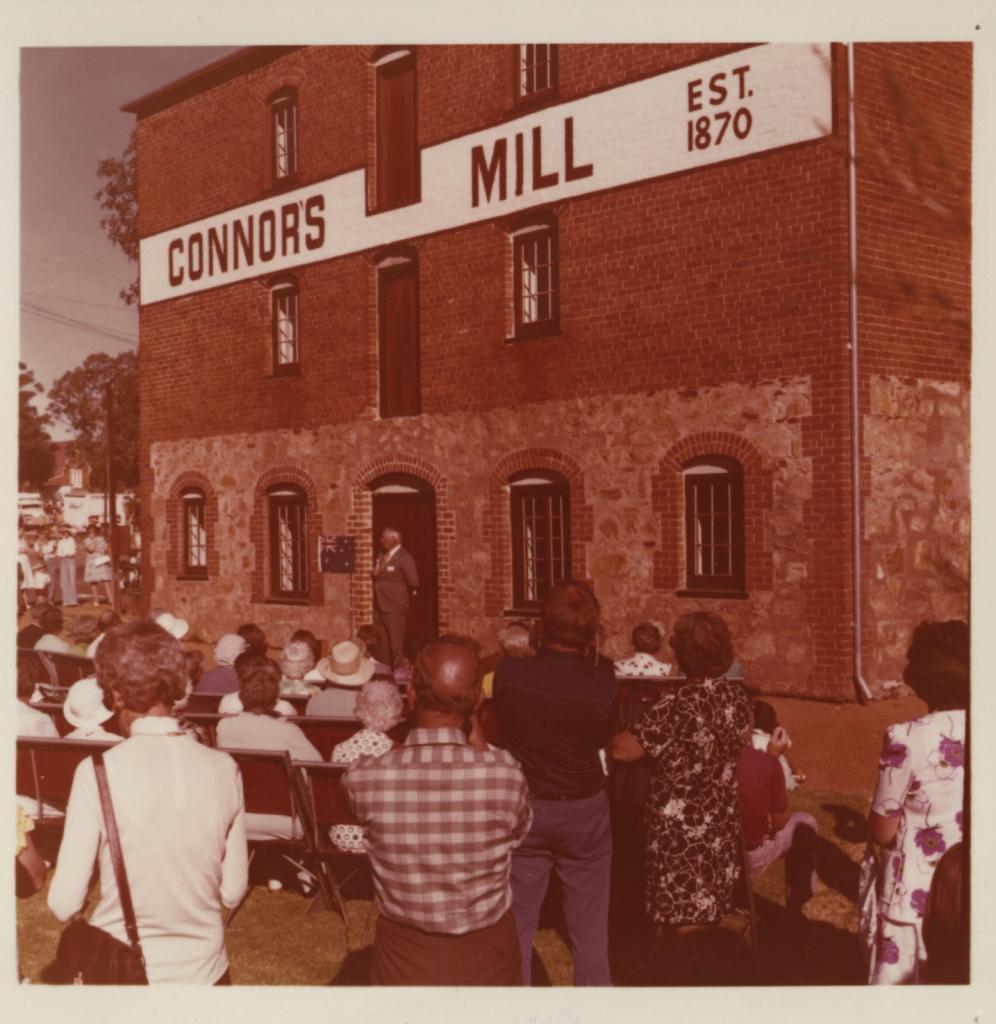 Scan this QR code to open this page on your phone ->