PHOTOGRAPH: ROBERTS FAMILY OUTSIDE 173 HAMERSLEY RD, SUBIACO, CIRCA1922
c. 1922
Overview
Image: Faded black and white photo of Roberts family members on the verandah of 173 Hamersley Road, Subiaco. The group is standing beside a stone support to the timber verandah posts, with a flower bed edging the verandah.
Left to right: Maud Mary (nee Dixon). Mabel Maud Roberts. unidentified woman, Keith Gilbert Roberts & his mother Hilda Dorcas Roberts (nee Atwell).
Historical information
The house was bought by Gilbert Wilfred Roberts circa 1922 and his mother Mary Maud, and sister Mabel Maud lived there from about 1923 until Mary Maud's death.
Details

Details

Statement of significance

Image of 173 Hamersley Road which was the Robert's family home.

Historic: Social:

Primary significance criteria

Historic significance

Social or spiritual significance
Subiaco Museum

Subiaco Museum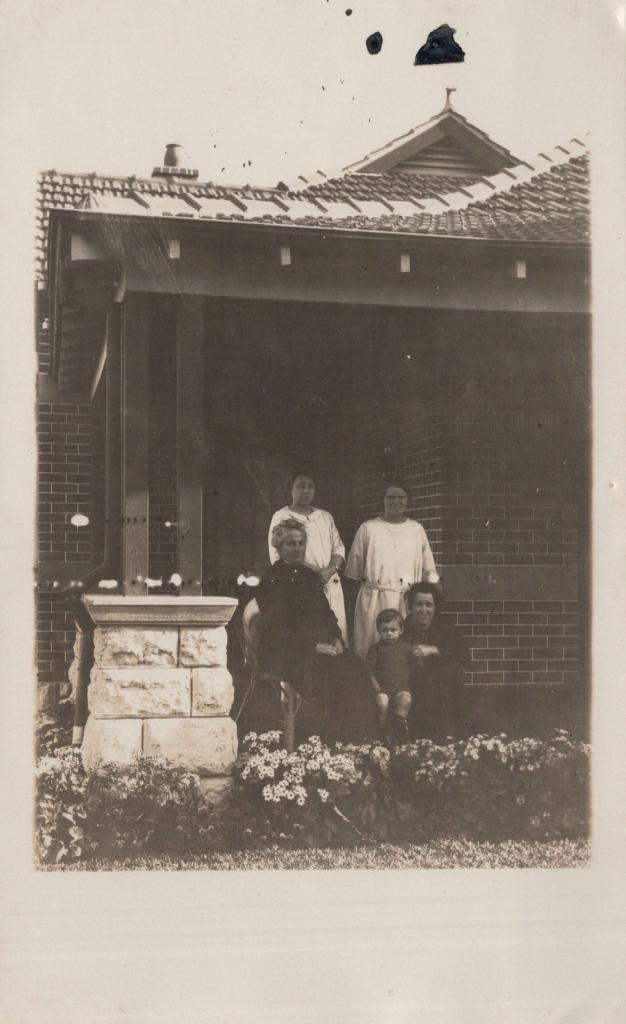 ROBERTS FAMIL GROUP, C.1922
Scan this QR code to open this page on your phone ->