TOODYAY PIONEERS 1933
Overview
Monochrome photo of fifty-six men and women seated for a formal picture of old "Toodyay Identities" during Toodyay's Centenary celebrations in 1933.
Mostly formal wear, variety of styles.
Taken in front of the building now known as the Toodyay Memorial Hall, in Stirling Terrace, Toodyay.
Some of the people identified in the photograph are J. Wroth, E. Masters, T.J. Donegan, W. Donegan, O. Whitfield, T. Hasson, H. Wood, T. Brewis, Mrs. O'Halloran.
The central figure in the front row of the group is 90 year old Mr Obidiah Bull.
Two other prints of this photograph are also held in the Shire of Toodyay's collection (acc. no's 1999.10 & 2001.10)
Historical information
The Pioneers' Dinner and Children's Dance were the final events of the Toodyay Centenary celebrations.
The pioneers' reception in the afternoon was managed by the Toodyay Branch of the CWA.
A cake was presented by the CWA and the children of the two Toodyay schools.
The Children's Dance was held in the evening in the Town Hall.
Details

Details

Contextual Information

Today we mark the establishment of the township of Toodyay as 1836, the year it was determined. The site of the original township of Toodyay is now known as West Toodyay.

Place made

Toodyay
Western Australia
Australia

Primary significance criteria
Shire of Toodyay

Shire of Toodyay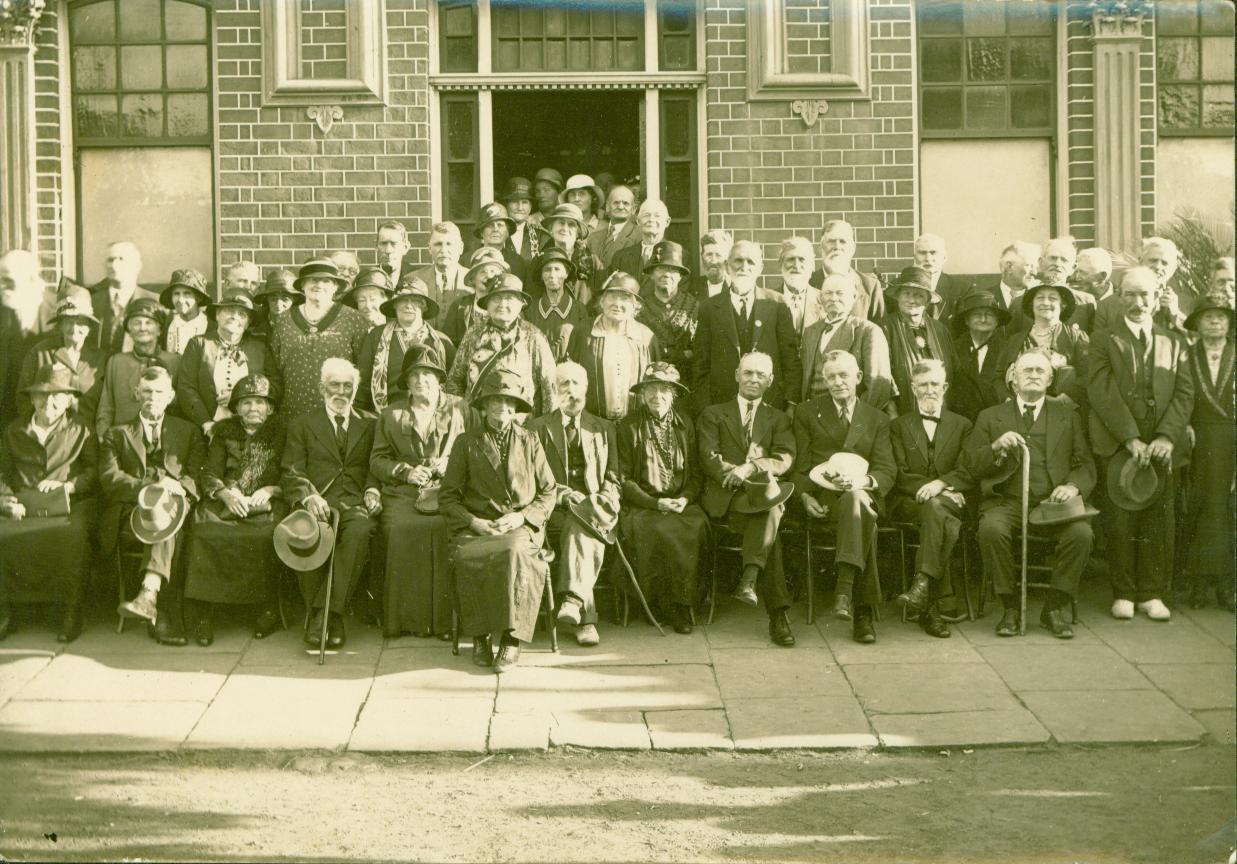 Scan this QR code to open this page on your phone ->