1980 Western Australian Claxton Shield Series baseball team
Overview
A colour photograph of the 1980 Western Australian baseball team who competed in the Australian Baseball Championship Claxton Shield Series in Sydney, New South Wales. On the back of the photo is a hand-written inscription naming the team, the competition, and where and when it was held, as well as the name of the person who owned the photograph.
Historical information
The 1980 Claxton Shield was the 41st annual Claxton Shield, an Australian baseball tournament; it was held in Sydney, New South Wales at Oriole Park, Auburn. The championship was won by South Australia.
In the photograph the following people are identified:
Back row: Kaye Greenham (A/Coach), Graham Ward, Jim Strickland, Mick Gordon, Murray Westphal, Steve Oxbrow, Rod Byrne (Coach).
Centre row: Robin Nussey (Manager), Don Fiscus, John Kyle, Gary Scarterfield, Ray Michell, Peter Sands.
Front row: Dean Mitchell, John Crosswell, Tony Goadby, Kerry Wither, Don Kyle, Doug Mateljan.
Brad Byrne (Bat Boy)
Details

Details

Inscriptions and markings

WA Claxton Shield team
Sydney 1980
Property of Kaye Greenham

Contextual Information

This photograph was donated by Kaye Greenham, a member of the 1980 Western Australian team.

Keywords

Western Australian State Baseball Team

Australian Baseball Championships

Claxton Shield 1980

Sydney, New South Wales

Oriole Park, Auburn, New South Wales

Western Australian State Baseball Uniform

Links to additional resources
Baseball WA

Baseball WA
Organisation Details
View Collection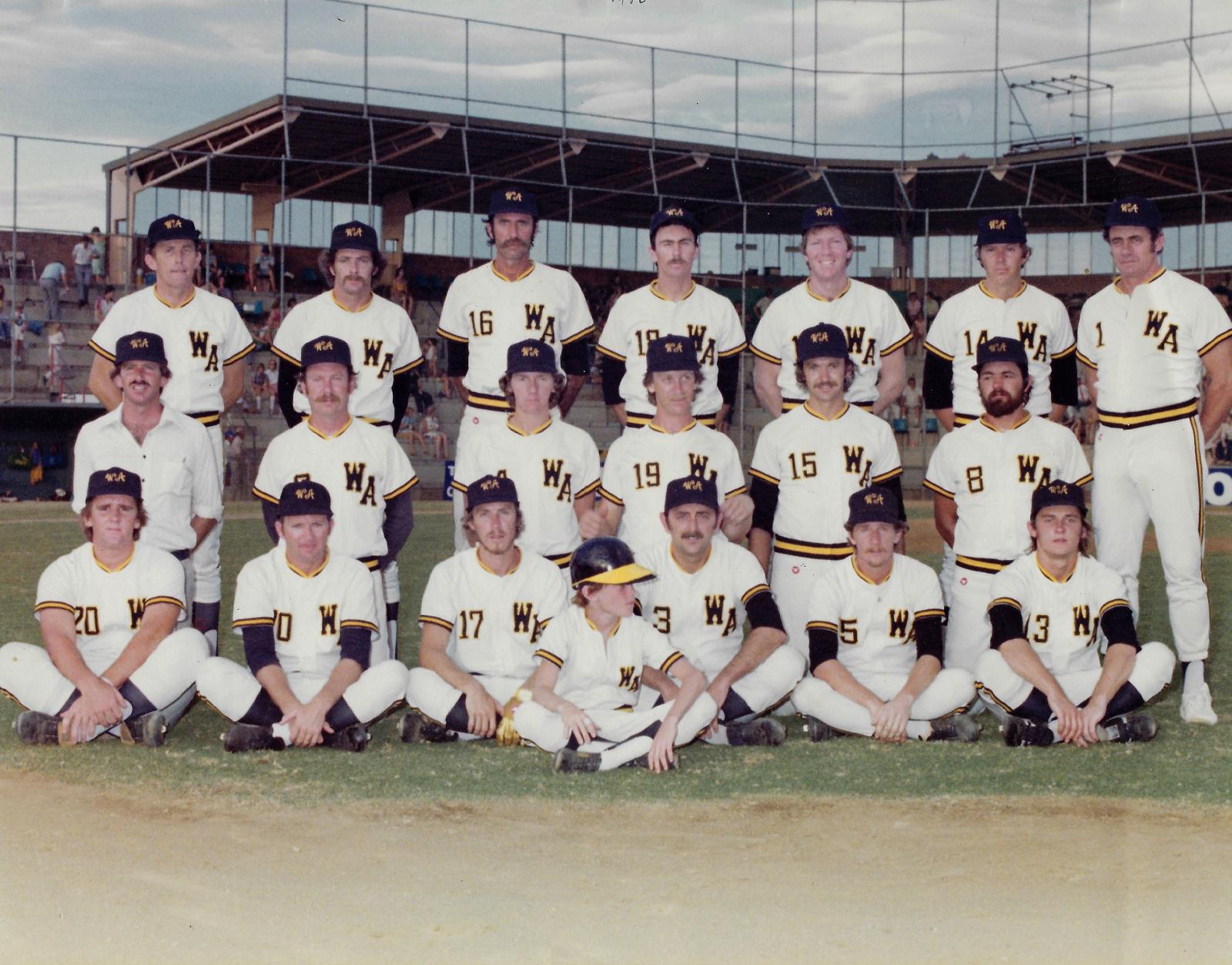 1980 Western Australian Claxton Shield Series baseball team