PHOTOGRAPH: GROUP OF METTERS' WORKERS
Overview
Black and white photograph of a group of unknown Metters' workers, posed inside the factory. Three kneel in front and three are standing behind, two of the latter in overalls/dungarees. The gentleman in the middle of the front row is the only one wearing a tie.
Historical information
One of a number of photographs relating to Metters' Ltd.
Details

Details

Inscriptions and markings

Statement of significance

Business, industry and manufacturing history. Metters Ltd.
Subiaco Museum

Subiaco Museum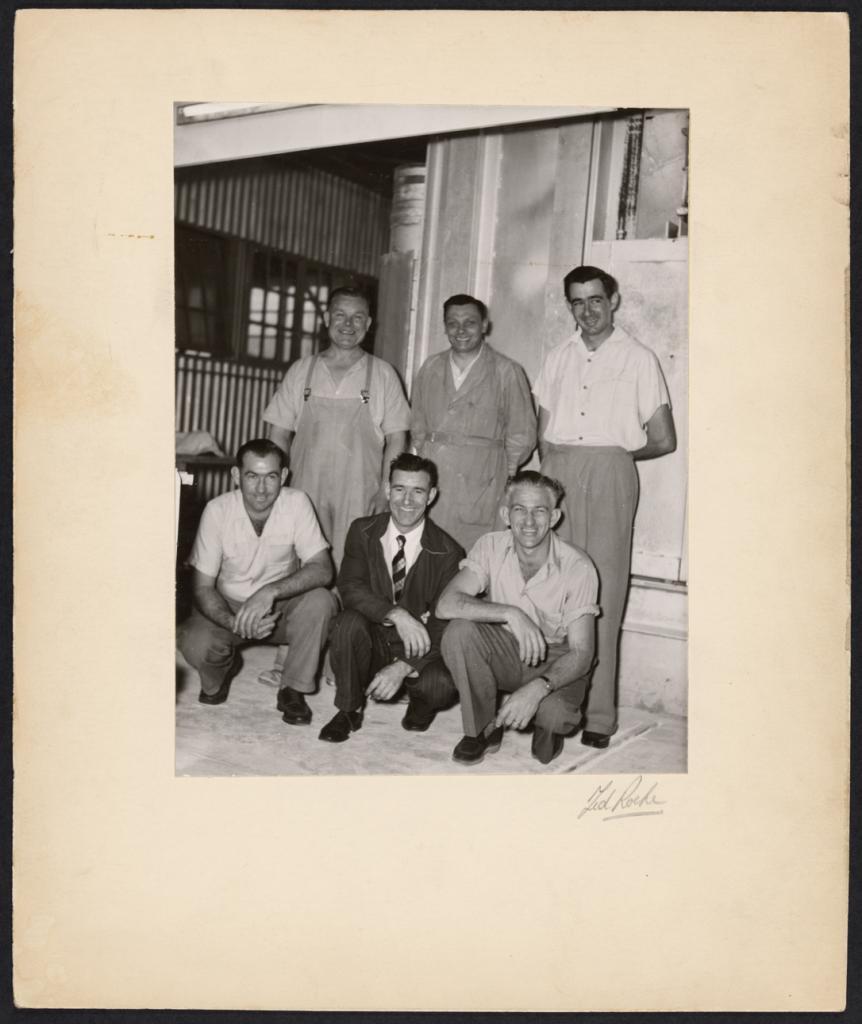 Scan this QR code to open this page on your phone ->