POSTCARD: ROYDHOUSE PRINTING SHOP, ROKEBY ROAD
Overview
Black and white postcard of a narrow gabled shop with bull-nosed verandah and two turned wooden posts. Two men are standing in front, the one to the right marked with a cross to indicate the owner, L.E. MacKenzie. A sign 'ROYDHOUSE late PRINTER' hangs above. The single shop window carries the sign 'L.(E?) MacKENZIE THE SUBIACO PRINTER'. A large sign advertises VAT69 on the side of the building. A sign on the picket fence on the left of the shop reads: 'Barrow - Chimney Sweep 2/6 - Yes Daily - Tel. 2070'. The word 'Woodyard' with an arrow underneath pointing downward is written in ink above the trees in the background. 'Grandfather MacKenzie's printing shop in Subiaco' is written in ink across the top of the photo. To the right, lower down, is written in ink 'PO on cnr' with an arrow pointing right.
Reverse: On the reverse in ink: 'About 1930 to 1935'. Information on donor form states the photo was taken about 1930 and that the shop was near the Post Office. Donor also states that all printing for Subiaco Council was done there (by his father, L.E. MacKenzie).
*Note - Building believed to have been located at 156 Rokeby Road.
Details

Details

Statement of significance

Business and family history
Subiaco Museum

Subiaco Museum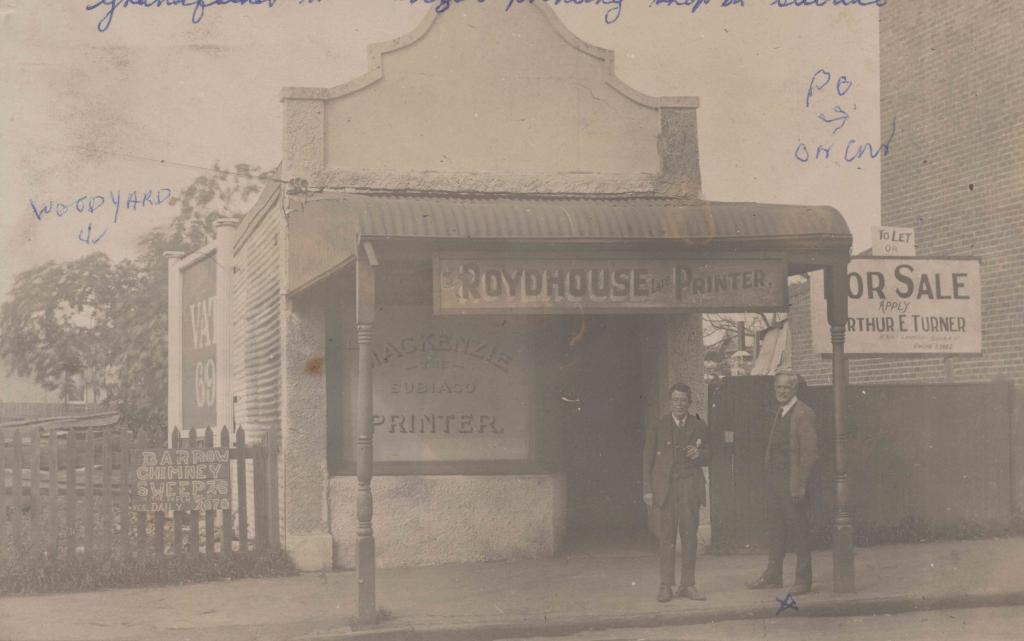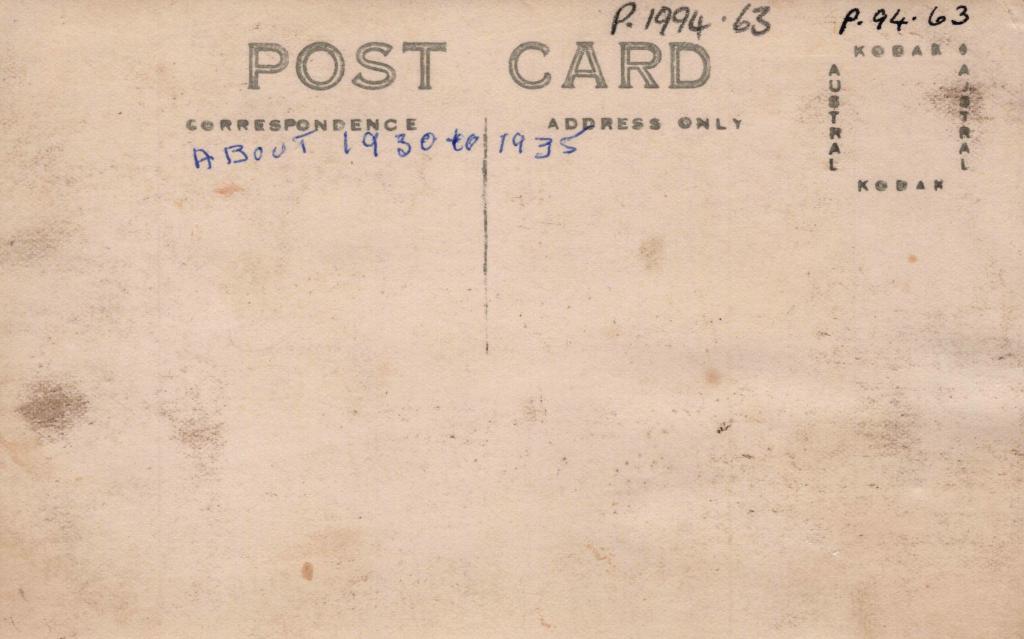 Scan this QR code to open this page on your phone ->