Clock handmade by Canon Davies
Overview
Each piece of this clock, excepting the steel frame which housed the works, was lovingly constructed and assembled by Canon Davies in his workshop near the Vasse River on the west side of Strelly Street. The gears were cut with home-made cutting tools and the 52lb driving weight and the 15lb pendulum weight were cast in the backyard. When it was finished, in June 1963, the clock was installed on the south-east facing facade of Killerby's Hardware Store, located on Prince St between Queen and West, in a position where it could be seen from Queen Street and serve as a town clock.
Historical information
This clock was built by the Reverend Canon Davies who was a qualified engineer before he was ordained as an Anglican Minister. Canon Davies served at St Mary's Church in Busselton from the 1930s to 1955. He is also renowned for building the Jumna miniature paddle steamer which is now displayed in our outdoor exhibit area.
Details

Details

Contextual Information

When the clock was first installed, the winding mechanism was in the offices on a mezzanine floor at the back of the long building and the staff had to wind a handle every evening to keep the clock running. After winding, the chain from the office to the clock pulled up the weight on the clock! It has since been modified to have a handle at the side to wind the mechanism, so much easier!

In the 1970s Killerby's was divided into 3 separate businesses, Grocery and General Goods, Hardware and Real Estate. Arthur Breeden took over the Hardware business and ran the store where the clock was installed and traded as Breeden Hardware until it closed in 1993. After the clock was removed from the building it was donated to the Busselton Museum where it was restored to its current working condition by volunteers.

Place made

Busselton
Western Australia
Australia

Comparative significance criteria

Object's condition or completeness

Rare or representative
Related Objects

Related Objects
Busselton Historical Society

Busselton Historical Society
Other items from Busselton Historical Society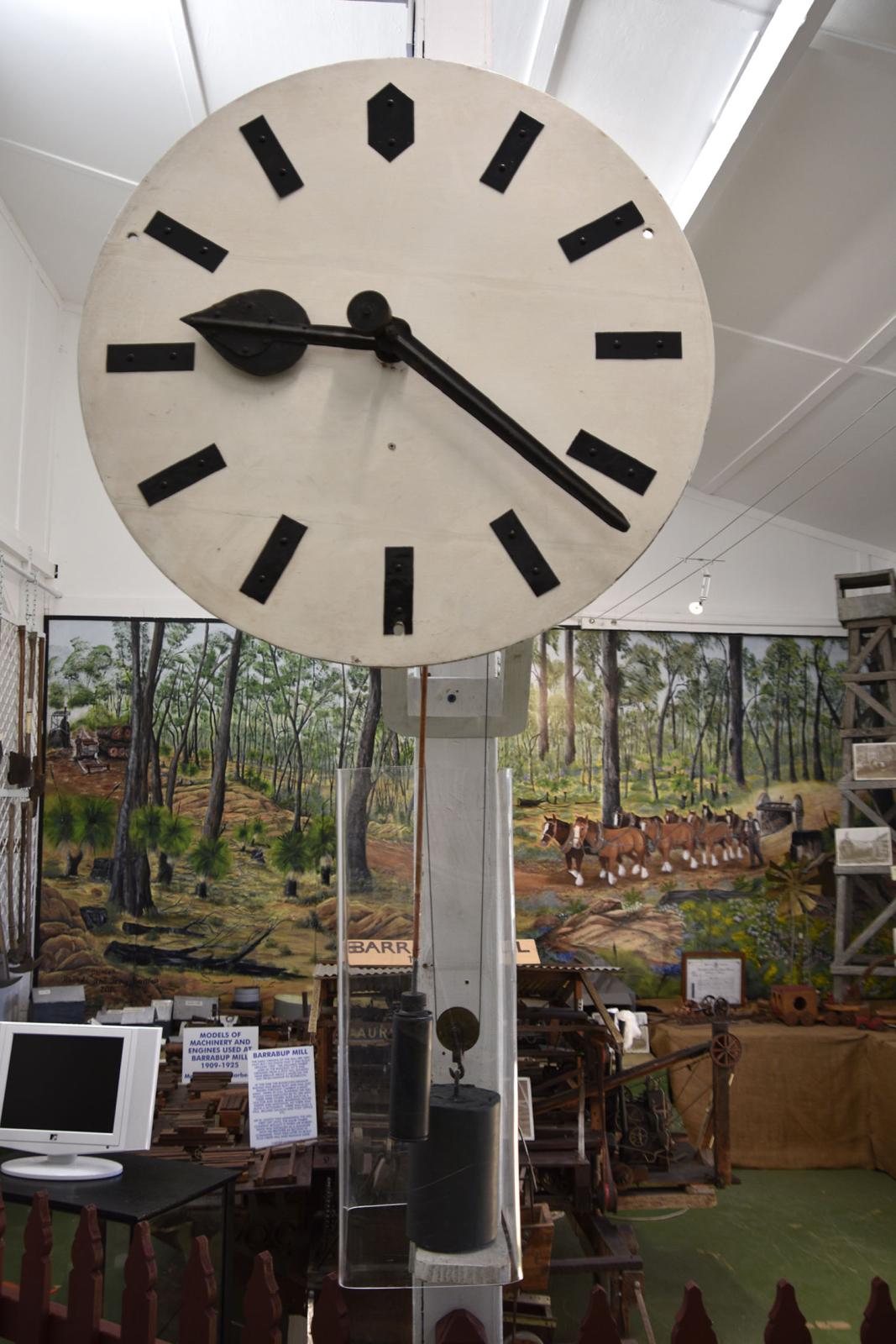 Canon Davies Clock. Picture by Flying Eye Photography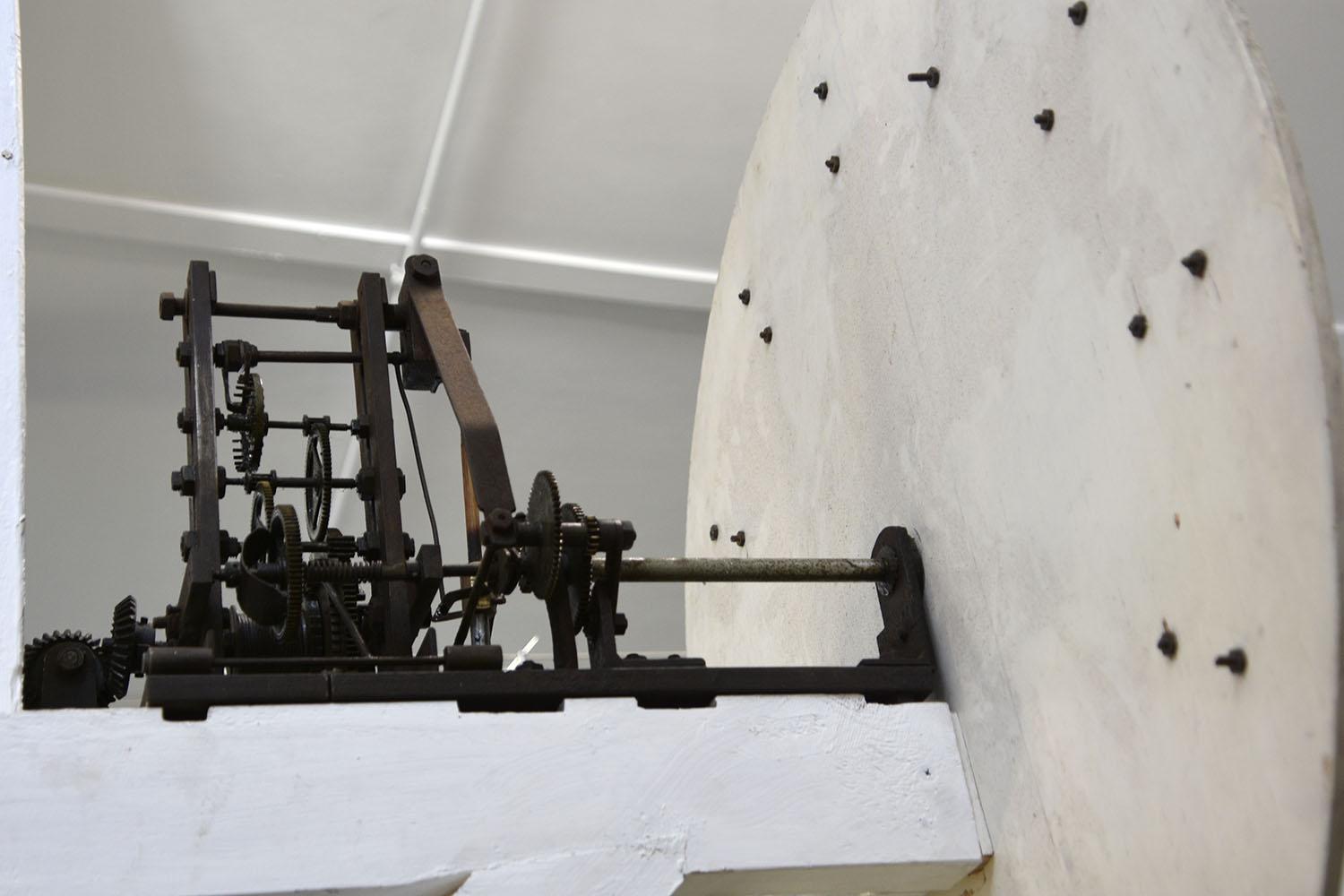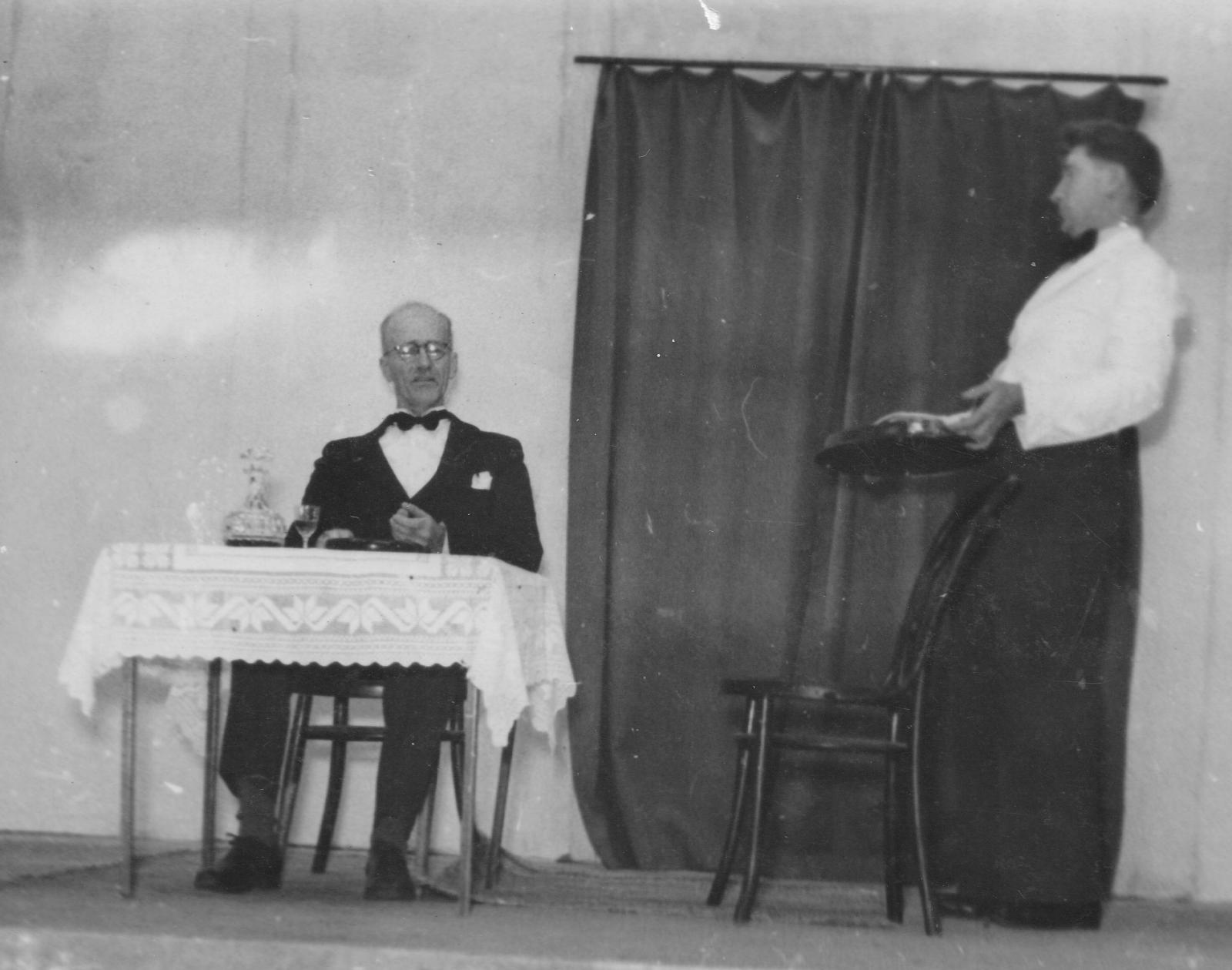 Reverend Canon Davies (seated) in a Busselton Repertory Club performance at the Weld Theatre c1960.
Photo 1017 BHS Archive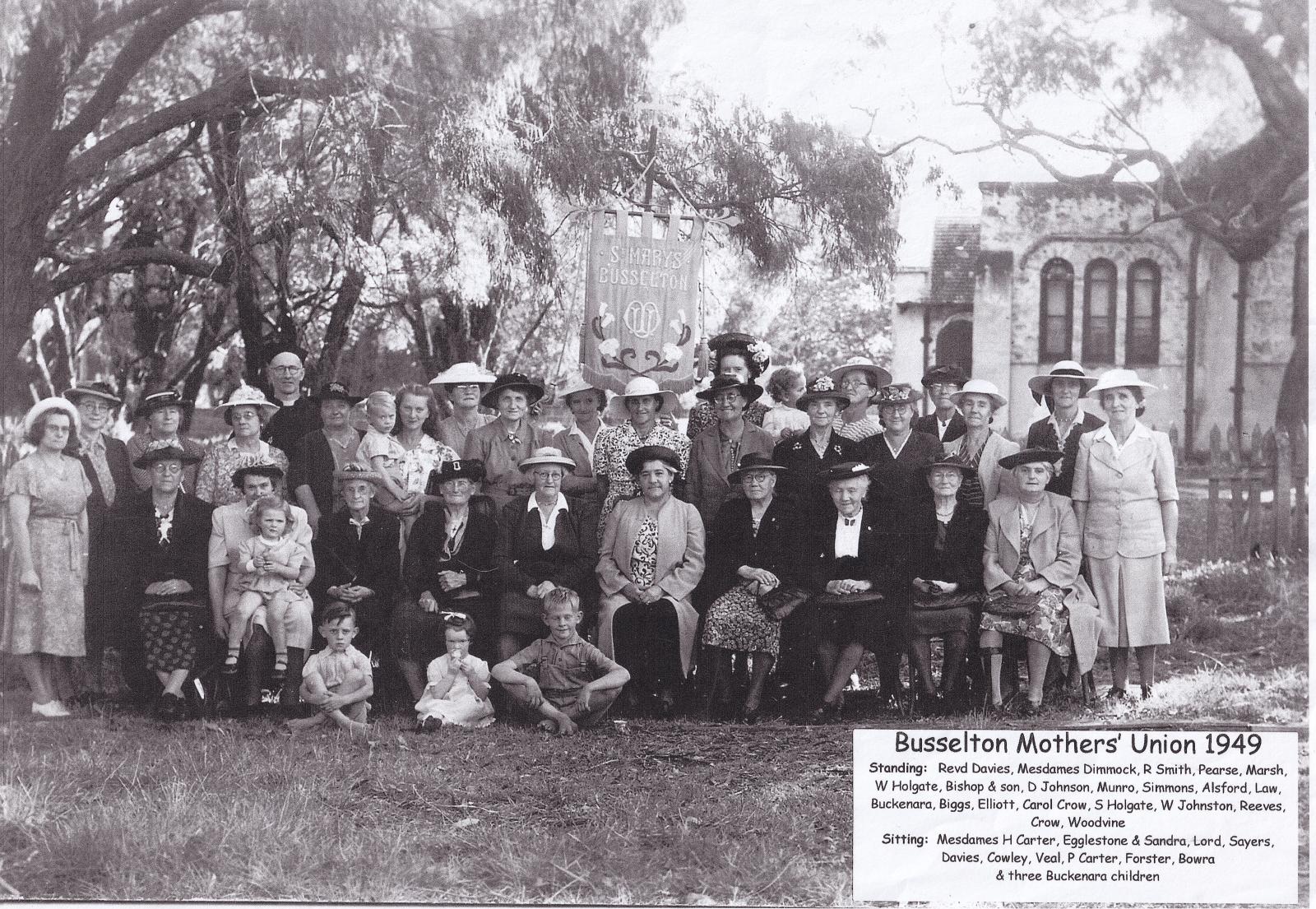 Rev Canon Davies with Busselton Mothers Union in 1949, St Marys Church, Busselton.
Photo 4076 BHS Archive
Scan this QR code to open this page on your phone ->