TOODYAY CONSOLIDATED SCHOOL SCHOOL BUS (CARRIAGE)
1920
Overview
Small black and white photo of horse-drawn covered carriage, outside the old Toodyay State School building in Duke Street, in front of the town side wall.
Two horses are harnessed, facing left, with a male driver in the cab, with nine passengers (mainly girls in hats) seen on front side bench.
Material sides are rolled up.
One child standing behind on the right.
Smaller building on the left, in front of the main long windows of school buildings.
Carriage has sign "Toodyay Consolidated School, WA".
Historical information
In 1920 the Duke Street School in Toodyay was declared Western Australia's first consolidated school, taking students from smaller schools in outlying areas.
Such consolidation provided more efficient teaching than multiple smaller schools.
Initially, West Toodyay School was closed and the children taken to Duke Street each day by bus. The same was done later for other schools in the Toodyay district.
Details

Details

Contextual Information

The old Newcastle School, located on Duke Street, was the first purpose built school in the new town site of Toodyay (then known as Newcastle). It operated as a school from 1887 to 1954. From about 1914, new teaching methods were introduced at this school that focused on skills suited to future farmers and country residents, including the use of small agricultural plots.
From 1918 the school was classified as a rural observation school. In May 1919, 27 visiting teachers participated in a "school of instruction", spending two weeks learning about the new teaching methods. This was the largest such event held in the state at the time.

Primary significance criteria
Shire of Toodyay

Shire of Toodyay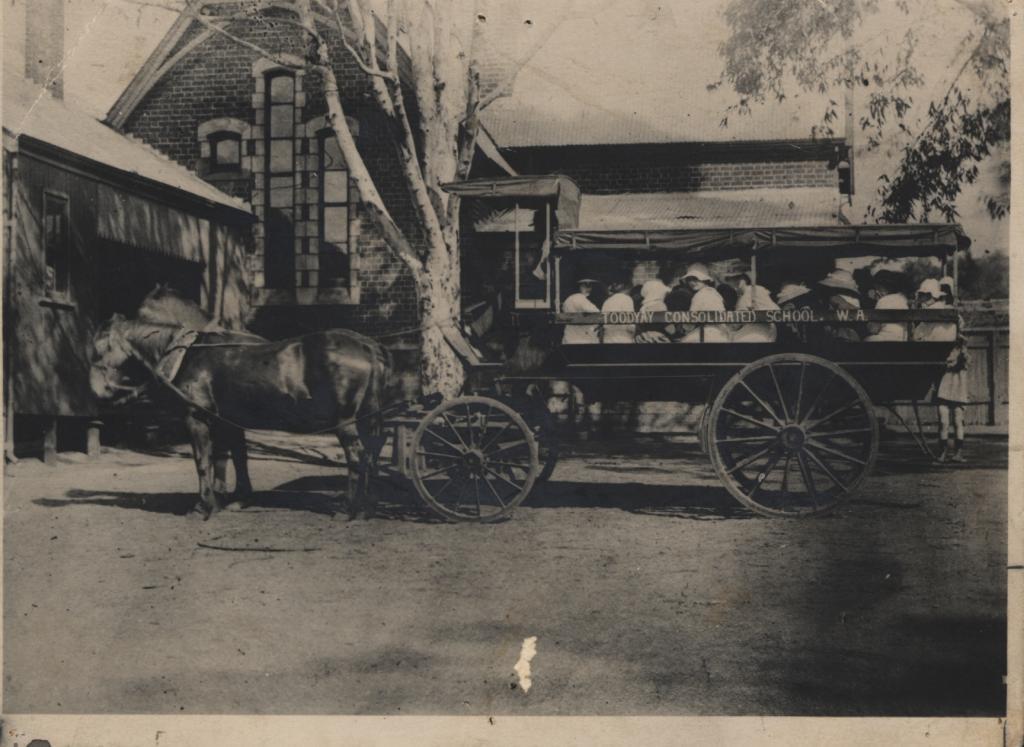 Scan this QR code to open this page on your phone ->