Travel a la mode, Lake Darlot
Overview
One safety film negative depicting two women on a camel led by another woman.
Details

Details

Registration number

cwa-org-11-EG-N-030-021A-P

Keywords

Women

Camel

Transport

Lake Darlot

Eastern Goldfields, Western Australia

Links to additional resources
Eastern Goldfields Historical Society

Eastern Goldfields Historical Society
Organisation Details
View Collection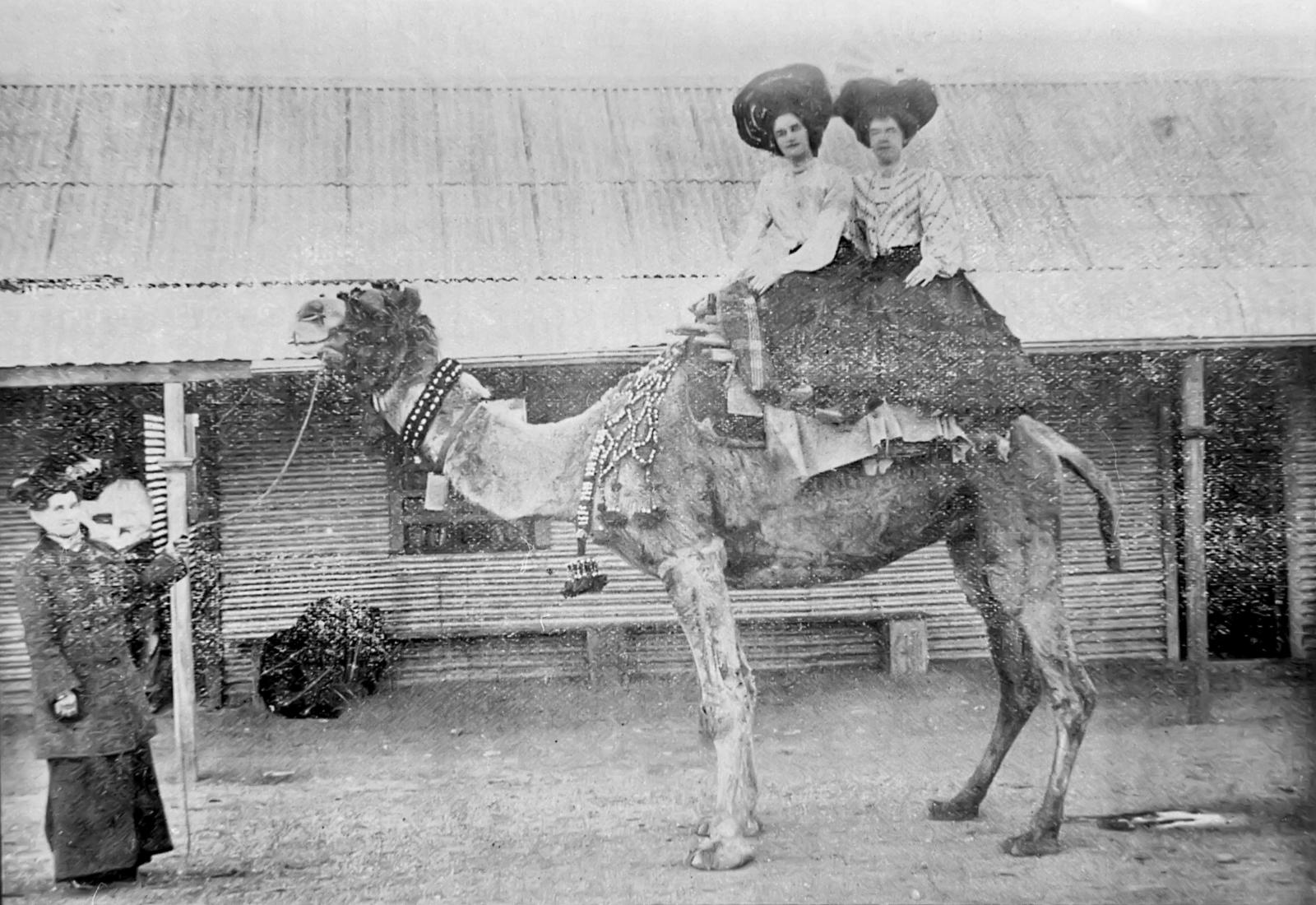 Between 1860 and 1907, more than 11,000 Arabian camels were brought into Australia. Many came directly to the Eastern Goldfields. As well as providing transport for prospectors, camels were often used for novelty picnic outings.