CIGARETTE CARDS SET OF 28 PEOPLE OF THE WORLD
Overview
Printed on the back in teal printing "Time and Money in different countries".
Numbered at the top. Information on the country and advertising below that.
On the front is a colour picture of a person from that country.
A clock indicates the time difference with Greenwich. Silver coin depicts the value and size of currency.
Historical information
These cigarette cards were issued in 1938 by W.D.& H.O Wills Bristol & London Imperial Tobacco Co. Ltd.
The complete set comprises 50 cigarette cards, the backs of the cards providing information relating to the picture on the front.
The countries represented in the set include Italy, Brittany, Bosnia, Russia, Japan, Algeria, Greenland, Spain, Africa, Holland, Red Indian Territory, Denmark, Switzerland, Mexico, Hungary, Greece, Lapland, Arabia, Persia, Turkey, France, Morocco, Burma, Afghanistan, China, India, New Zealand, Australia, Norway, Cape Colony, Natal, Jamaica, Egypt, Palestine, Bohemia, Ceylon, Bulgaria, Belgium, Sweden, Manchuria, Cuba, Siam, Germany, Austria, Tibet, Portugal, Brazil, Canada & USA.
Details

Details

Inscriptions and markings

"Vice Regal Mixture" Pipe tobacco on back

Contextual Information

Cigarette cards were trading cards issued by tobacco manufacturers to stiffen cigarette packaging and advertise cigarette brands.
Production of cigarette cards generally ceased in the 1950s because of rising costs of production and distribution.

Primary significance criteria
Shire of Toodyay

Shire of Toodyay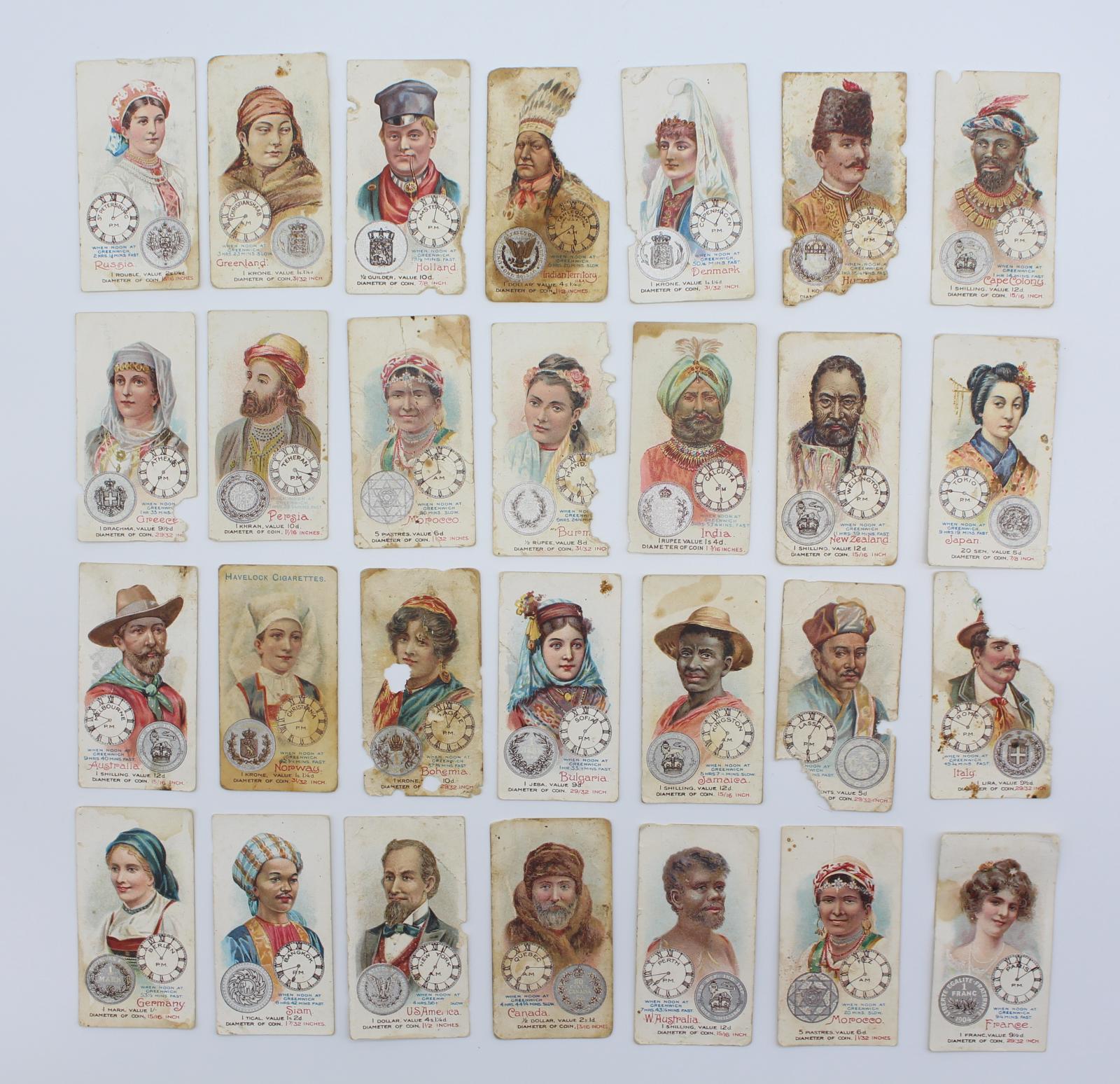 Scan this QR code to open this page on your phone ->