MRS. ELLERY AS A YOUNG GIRL
1913
Overview
Black and white photograph of small girl.
The girl of approximately three to four years old is seated on high stool. She has short hair and is wearing a Broderie Anglais dress with a ruffle at high waist level; skirt is knee length, sleeves to elbow. She is wearing a small rectangular dark pin shown at centre chest. A ribbon is tied as a bow with tails around waist.
The dress has three layers with a bow on lower left sleeve. Dress is heavily patterned. Socks are calf length and shoes have a pom pom to fasten. The shoes appear to be soft.
Details

Details

Inscriptions and markings

Written on reverse in blue pen 'Mrs Ellery as a child'
Written on reverse in blue pen 'Jodie Day 1913' The words Jodie Day crossed off.
Shire of Toodyay

Shire of Toodyay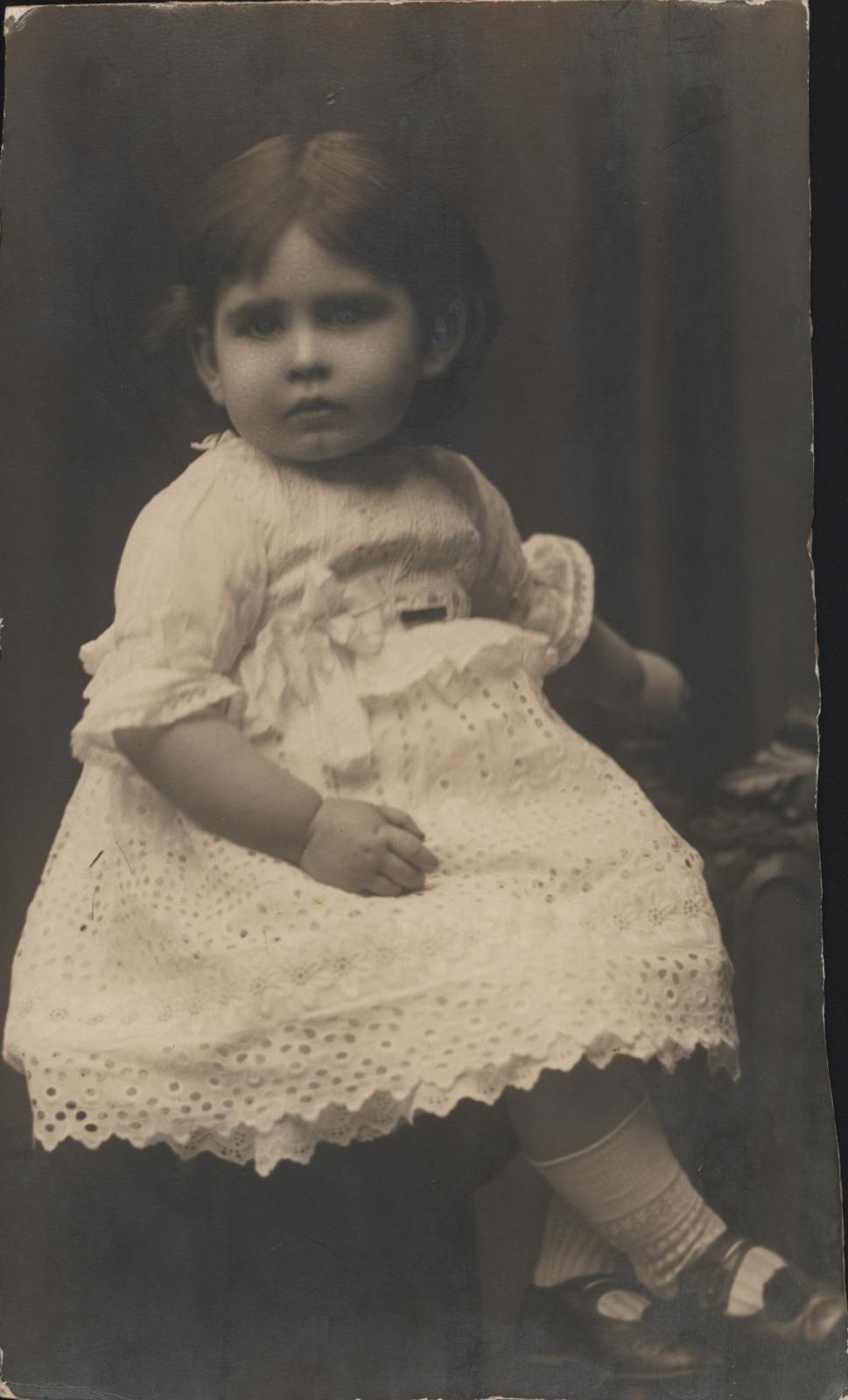 Scan this QR code to open this page on your phone ->