FAMILY PARTY AT "CULHAM HOMESTEAD", TOODYAY
Overview
Black and white photo. A group of 15 people - men, women and children - standing around and above on the verandah and the front steps of the third homestead at Culham, built in the 1870s.
Ivy is seen growing up under the verandah roof and around 3 verandah posts.
The steps are of brickwork & cement with potted geraniums to the sides.
The young girls are dressed in 3/4 length long sleeved dresses and boater style hats. Three boys in suits and boater hats. The four ladies and three gentlemen are in formal clothes with no hats, although one lady appears to be wearing a bonnet.
An open window is seen behind the group central to the photo.
Samuel Pole Phillips is the gentleman with the white beard at centre. Also present are Kate Mitchell, J.B. Roe and daughter in front.
Historical information
It is probable this photo was taken in the 1890s or early 1900s, due to Squire (Samuel Pole) Phillips death in June 1901.
James Broun Roe (1833-1907) was the son of John Septimus Roe, the first Surveyor-General of Western Australia, and the sister of Sophia Phillips (1829-1902), the wife of Squire Phillips. JB Roe was Principal Sheriff of the Colony and Inspector of Prisoners.
Miss Kate Mitchell was companion and housekeeper for the Squire and his wife.
Details

Details

Contextual Information

This photograph is reproduced in 'Old Toodyay & Newcastle' by Rica Erickson on p.245

Primary significance criteria
Shire of Toodyay

Shire of Toodyay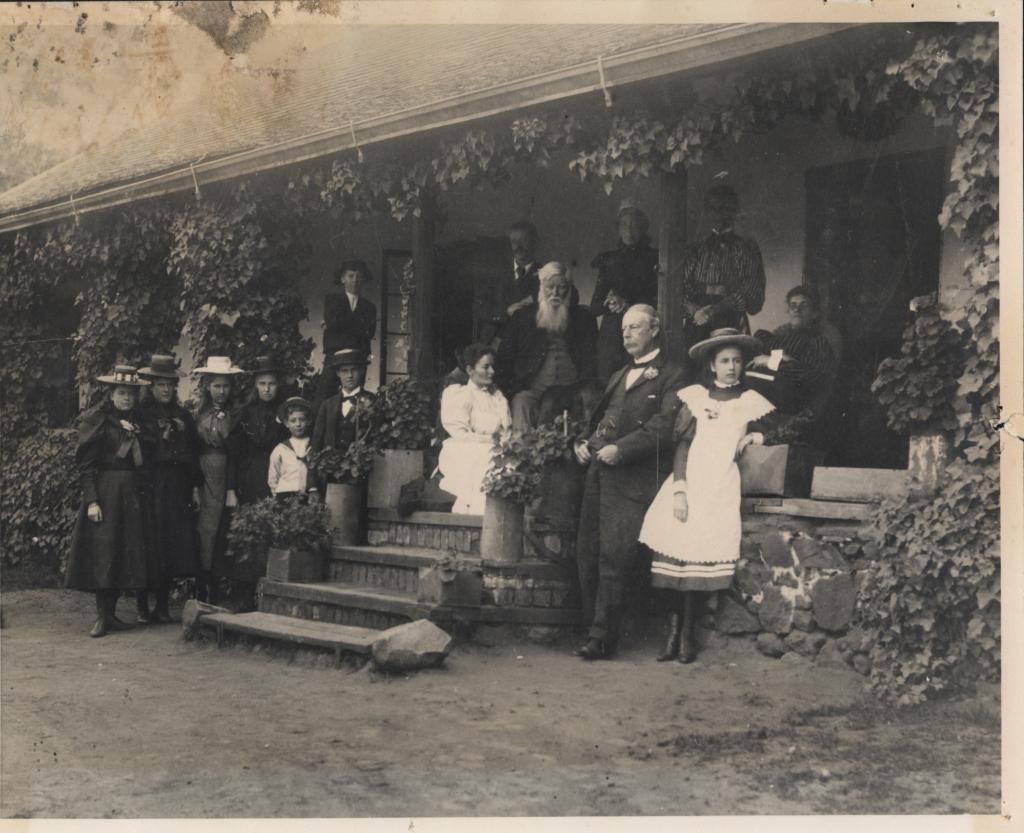 Scan this QR code to open this page on your phone ->