PHOTOGRAPH: CORNER THOMAS STREET AND ORD STREET
1897
Overview
A black and white photograph of the corner of Thomas Street and Ord Street, West Perth. The region is open bushland. A sign post on the far right indicates the direction of the streets. A man wearing a bowler hat sits on the ground with his dog.
Historical information
Area is of significance because:
(a) of the age of the photograph;
(b) it shows the native vegetation as well as the effect of clearing.
Details

Details

Statement of significance

Of State significance - very early photograph of partly cleared and standing bush
Subiaco Museum

Subiaco Museum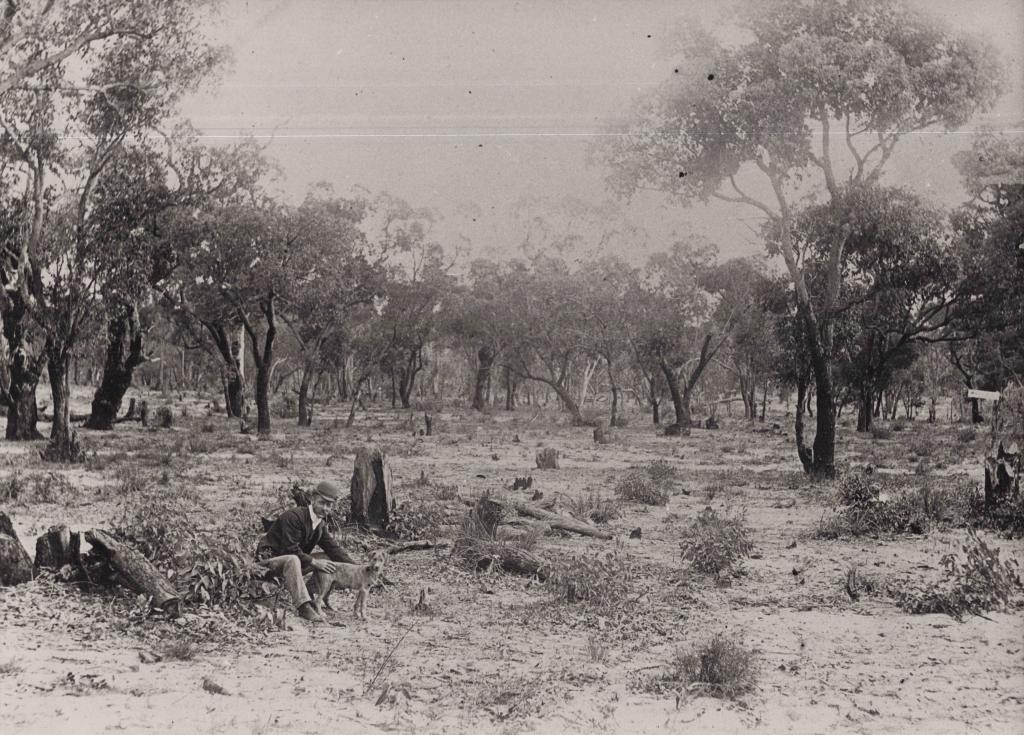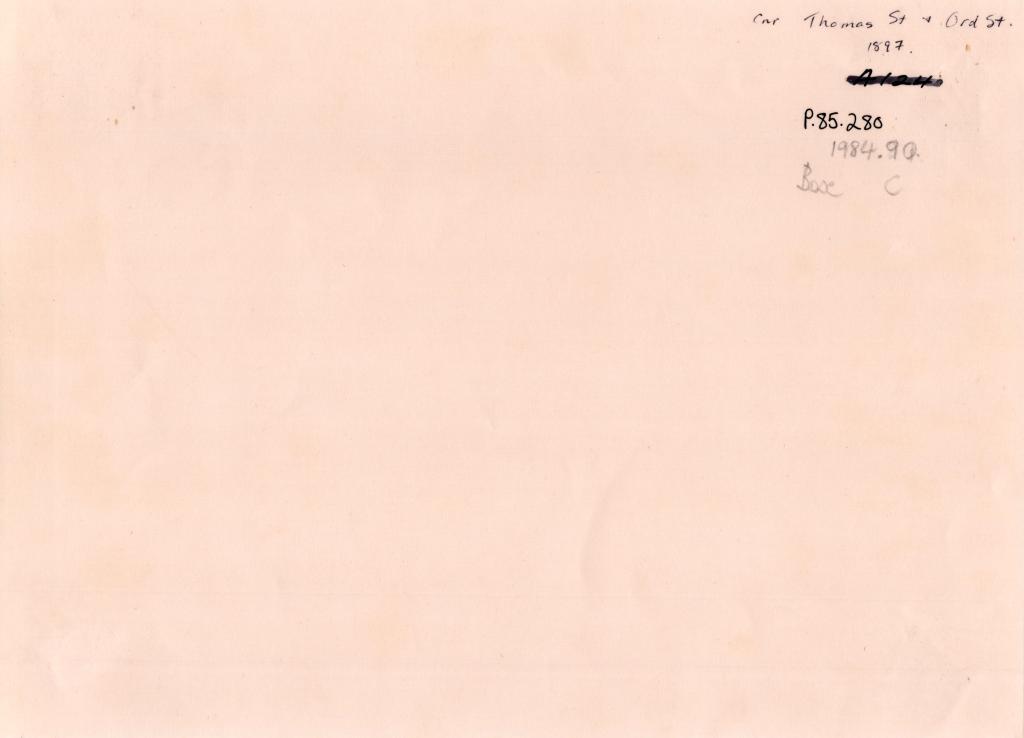 Scan this QR code to open this page on your phone ->