MOIR AND DUNN FAMILY 1912
Overview
Black and white image, group portrait of fourteen people including members of the Moir and Dunn family from the Geat Southern Region in front of a residence c1910.
Historical information
This image was printed in the Albany Advertiser, History Mysteries section 6th January 1998. People identified - Sitting L to R 1:unknown, 2:Andrew Greynada Moir Jr, 3: Andrew Moir, 4: Emma Amelia Moir(nee Chester), 5: Lionel Moir (on ground) son of Andrew, 6: Governess (unnamed), 7: Ernest Moir - son of Andrew and Emma. Standing L to R 1: Unknown, 2: Unknown, 3: Mr Irvin Dunn, 4: Mr Jack Adams, 5: Mr Herbert Dunn, 6: Unknown, 7: Verandah - Mr Northey.
Details

Details

Inscriptions and markings

Back: Mrs Brown
Katanning
W.A.
Albany Historical Society Inc

Albany Historical Society Inc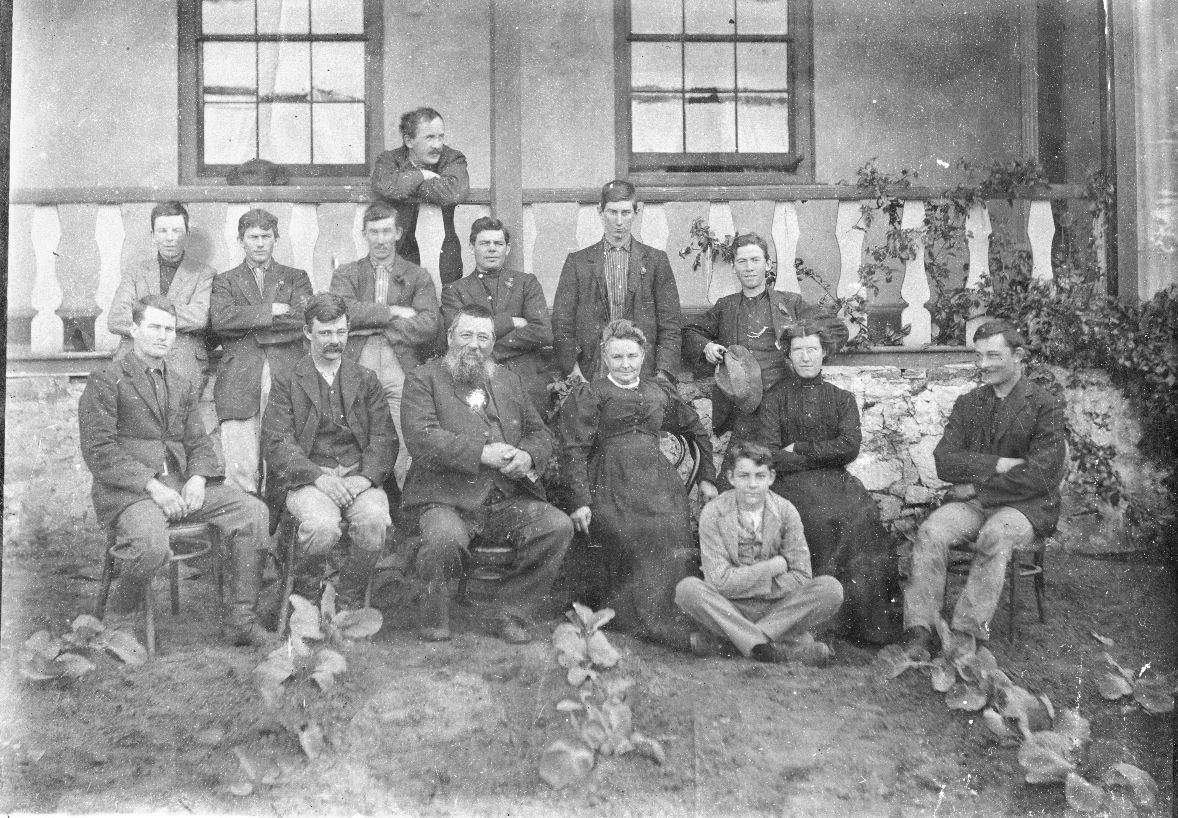 Scan this QR code to open this page on your phone ->