SS GRANTALA {STEAMSHIP}
Overview
Watercolour ink and gouache on paper of SS GRANTALA.
Historical information
Designed to carry 225 passengers in comfort with a service speed of 15 knots. The SS 'Grantala' was built in 1903 by Armstrong Whitworth & Co Ltd at Newcastle on Tyne in the United Kingdom. Registered at Port Adelaide by the Adelaide Steamship Co. Ltd the vessel was built for the interstate trade and was quite fast. She managed to clip an hour and some minutes from her sisters speed record (this refers to the SS 'Yongala') for the trip between Port Adelaide and Albany when she did the run in sixty seven and a half hours. The ships official number was 118370 she had a length of 350 feet, beam 45.2 feet and draught was 27.2 feet. Gross tonnage is recorded as 3655 and the net tonnage as 1787. The propulsion engineering plant was installed at Wallsend Slipway Newcastle on Tyne and consisted of twin screws coal fired boilers working at 180 pounds per square inch and a hp of 690. In 1915 the vessel was sold to French owners and renamed 'Figuig'. In l934 sold to Italian ship breakers.
Details

Details

Inscriptions and markings

Primary significance criteria
Albany Historical Society Inc

Albany Historical Society Inc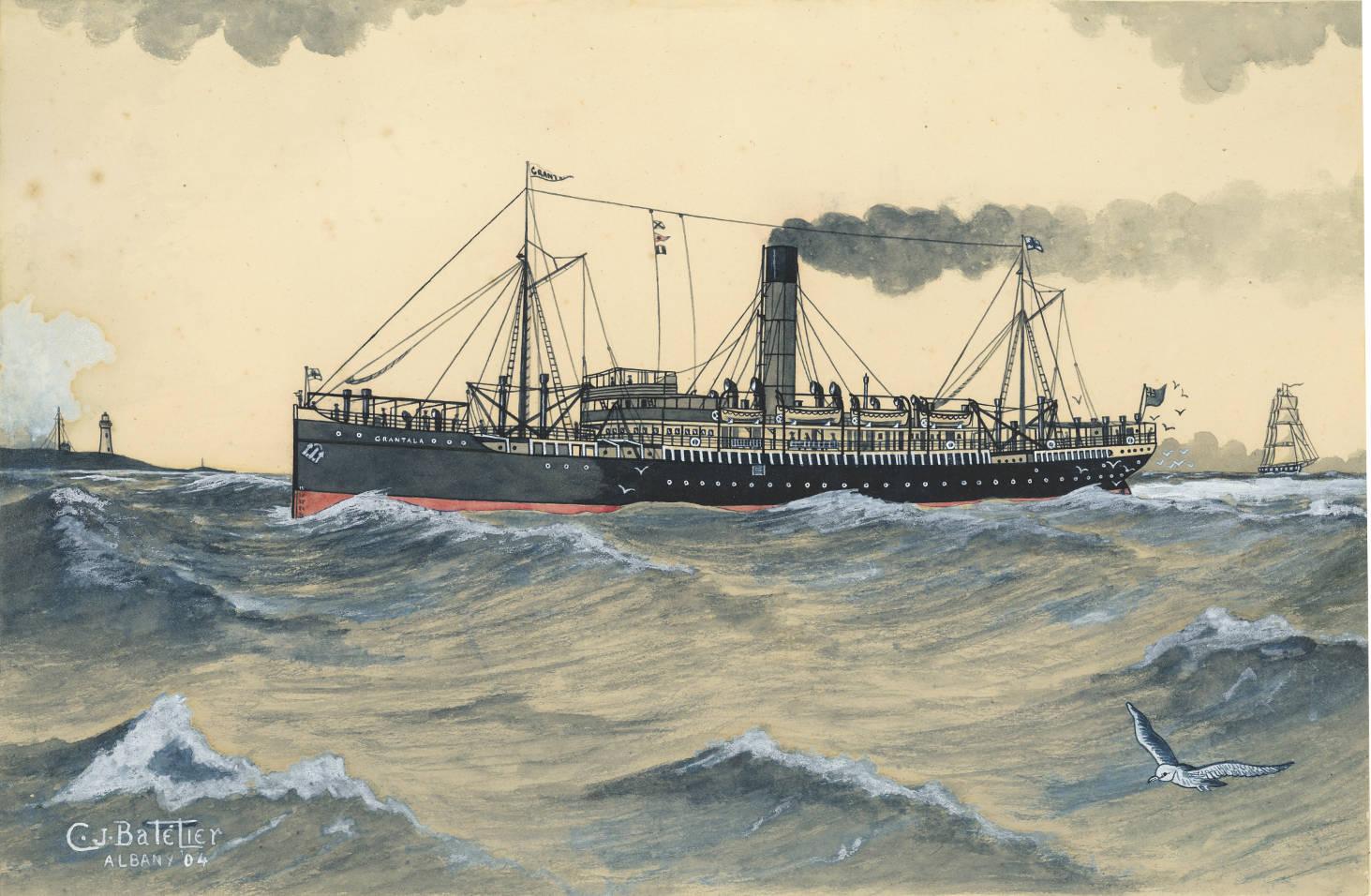 Scan this QR code to open this page on your phone ->