First TV in Busselton
Overview
This television set was the very first Television set in Busselton. It was acquired by Valentine's Sales and Service when TV transmission services were first rolled out in 1962.
Historical information
In 1962 Television came to Western Australia and Valentine's Sales and Service in Queen Street Busselton obtained a license to sell television sets. As they received their first set before the official roll-out of services they were not allowed to even unpack it for three weeks, otherwise they would have lost their license to sell television sets.
Originally Valentine's displayed the television on the shop floor but with most transmissions happening in the evenings, after the shop closed, they moved it to the shop window and left it on after closing for the day. Busselton residents would come after dinner, with pillows, blankets, children in pyjamas and a thermos of tea. They would sit on the pavement in front of the shop and on the opposite kerb, outside the Vasse Hotel, to watch the programs. At this time there was no transmission from Bunbury and these programs came direct from Perth via very tall antennas (over 15 metres high) and the viewing was usually obscured by "snow" in varying degrees.
Peter and John Valentine would take turns to go to the shop and switch the TV off at 11pm.
This set was the very first television in Busselton and although some keen people bought sets immediately, most waited the 2 or 3 years until there was a transmitter built in Bunbury. Initially only the ABC transmitted programs but GWN followed shortly afterwards.
Story provided by John Valentine
Details

Details

Inscriptions and markings

His Masters Voice. HMV Logo.

Primary significance criteria

Historic significance

Social or spiritual significance
Related Objects

Related Objects
Busselton Historical Society

Busselton Historical Society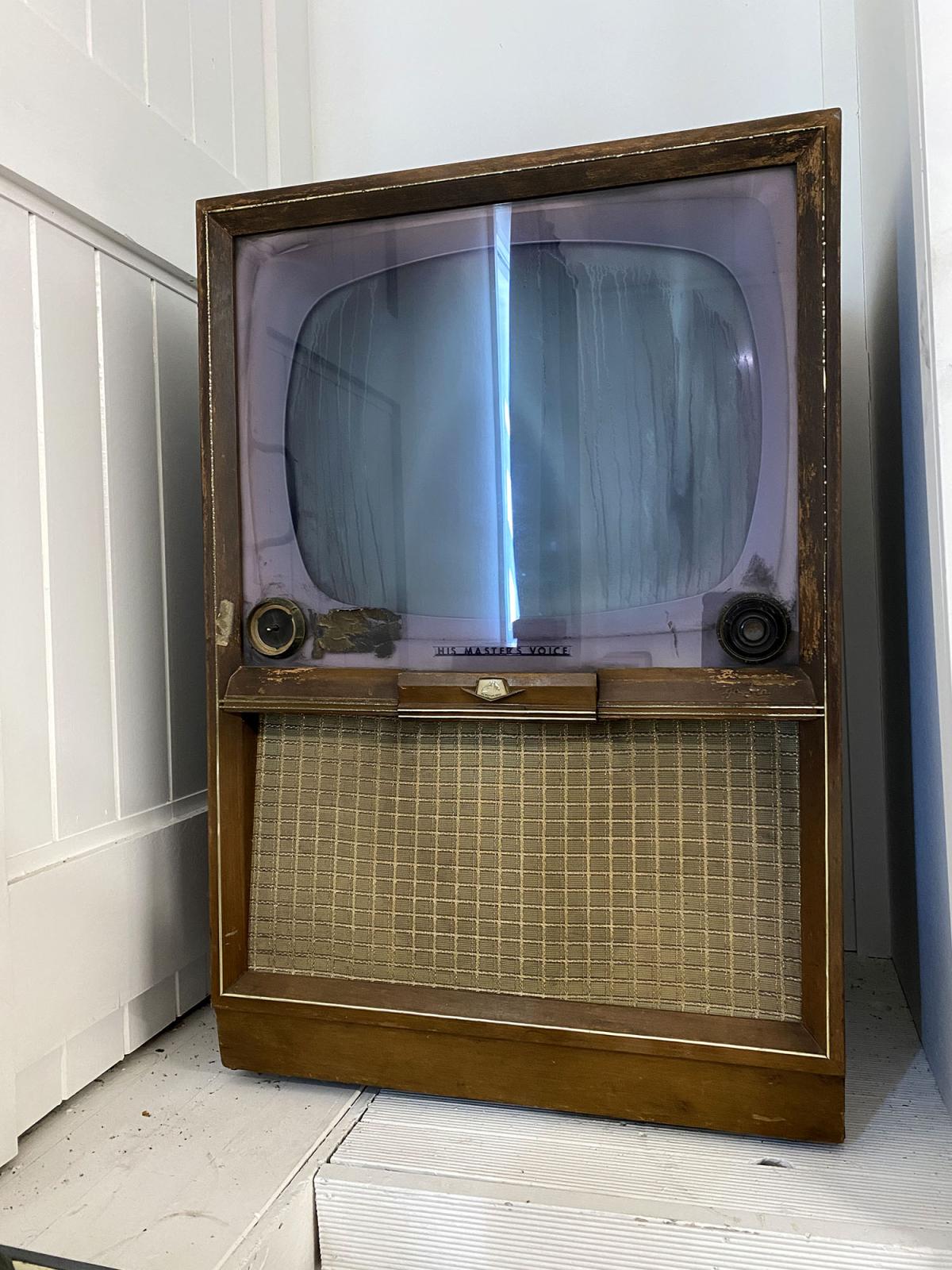 First TV in Busselton that was bought, licensed and display by Valentine's Sales and Service, Queens St Busselton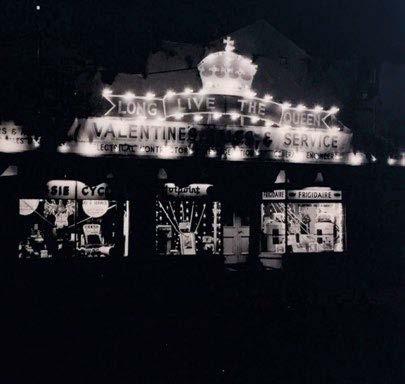 Valentine's store decorated for the Queen's visit, 1952.
Photo from BHS Archive
Scan this QR code to open this page on your phone ->