TELEPHONE: SWITCHBOARD
1900 - 1920
Overview
Upright Tasmanian oak switchboard with a receiver on a bracket on its left and a handle and bell on its right. The board in front has a pyramid of 'Jacks' or holes, with '9-10' at the apex. There are 10 plates in a horizontal row across at the top and 11 plugs. To the left of the pyramid is a button marked N.A. At the base of the pyramid are a few words: 'Public Phone, Office, McEachern, Jones, Bedroom'. and on the extreme right: 'Leonora'. Connection was made by the plugs connected to flexible cords [missing] which are pushed into the holes which are really sockets concealing the metal points. The operator turns the handle to call the person who is receiving the call. The metal plates fall open as the call comes through. The history of the switchboard is not known, but it was probably used in a small firm or private hotel [note 'bedroom'].
Details

Details

Statement of significance

Early example of a switchboard.
Subiaco Museum

Subiaco Museum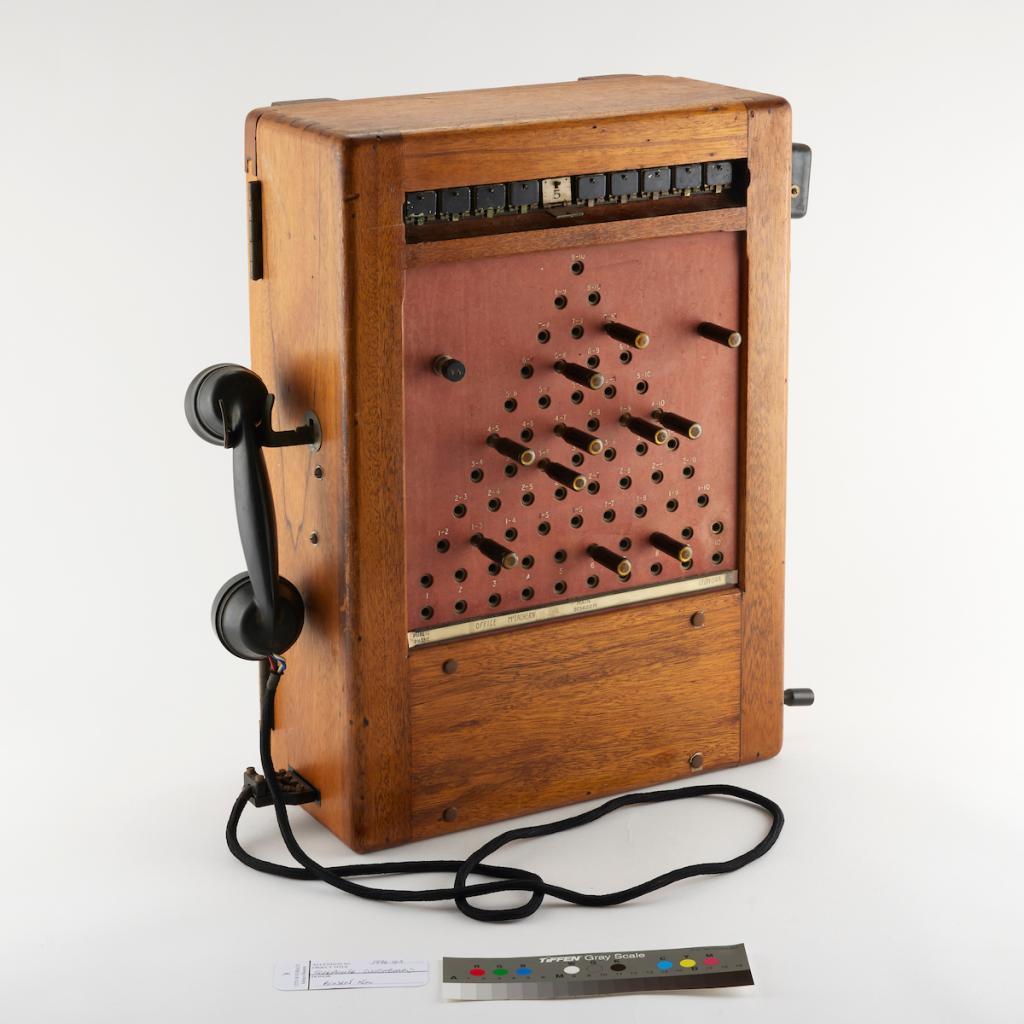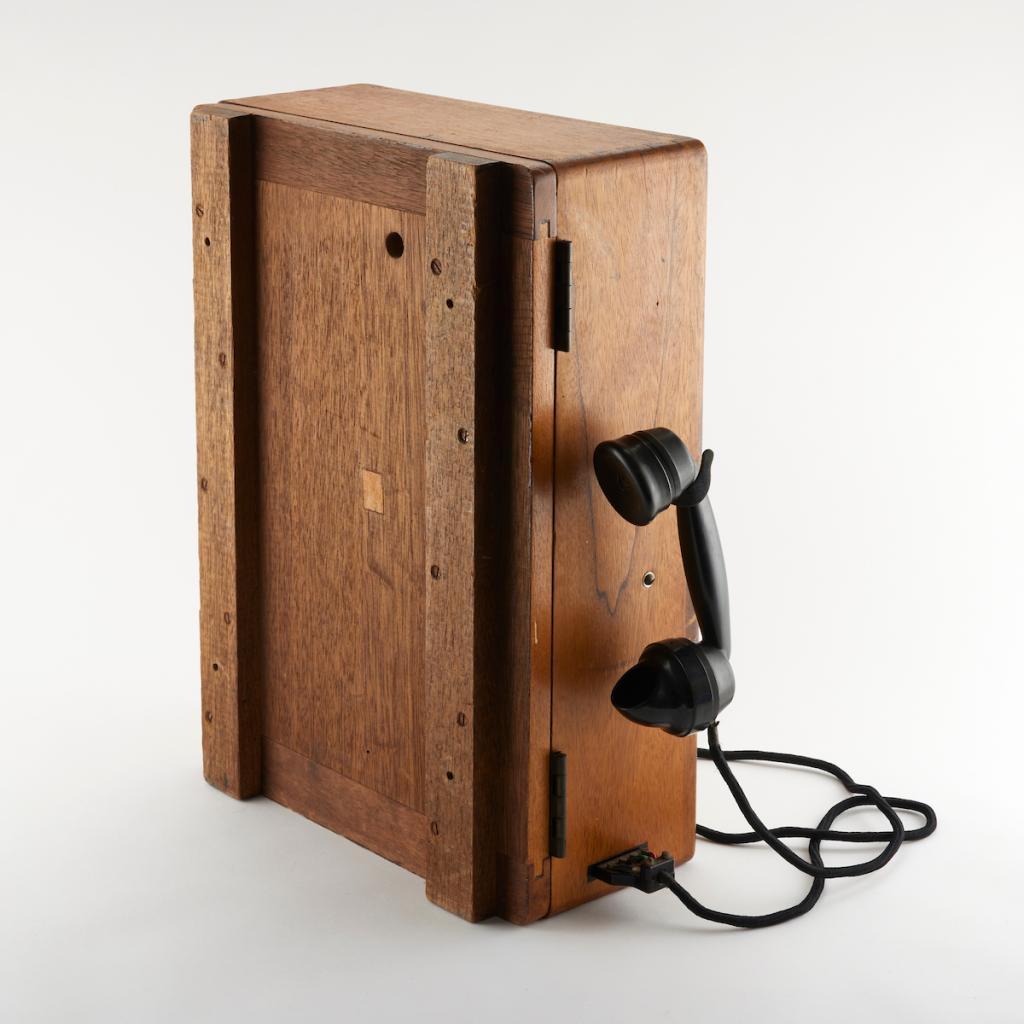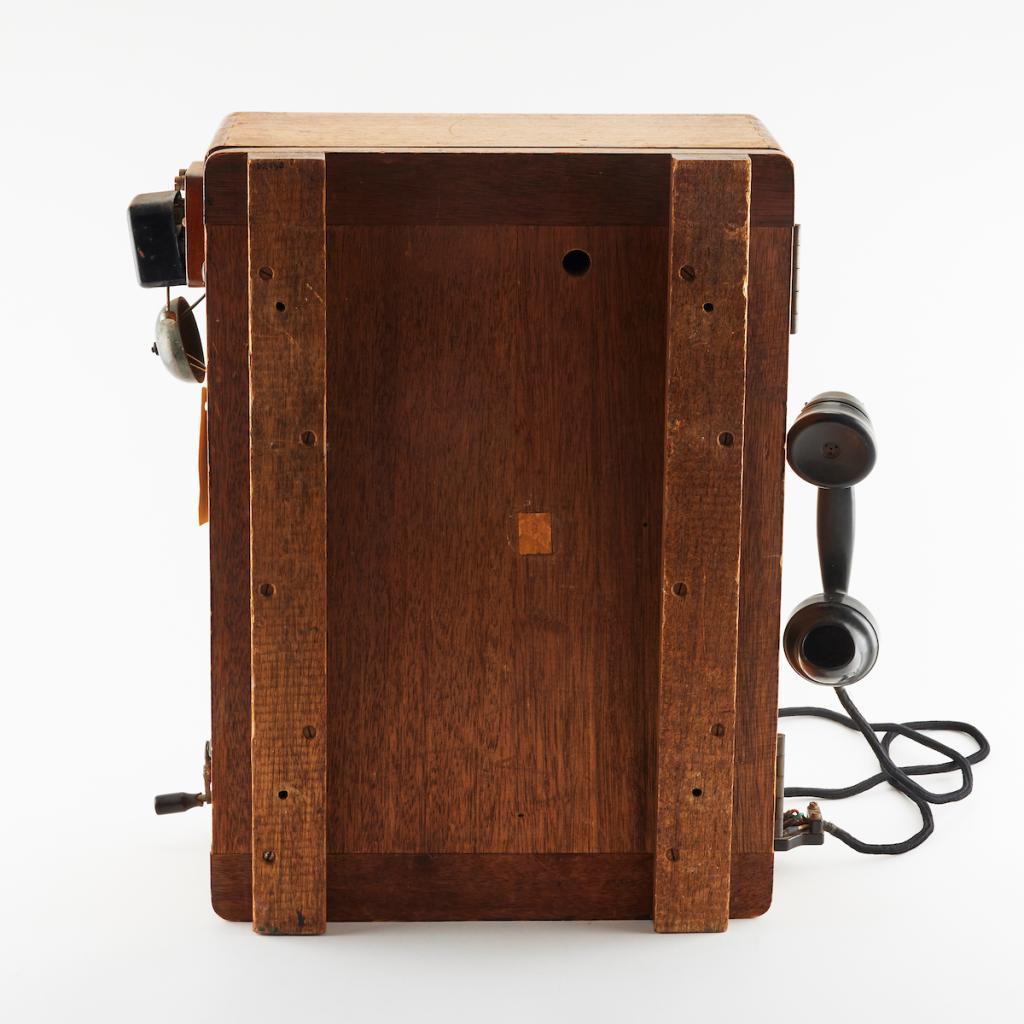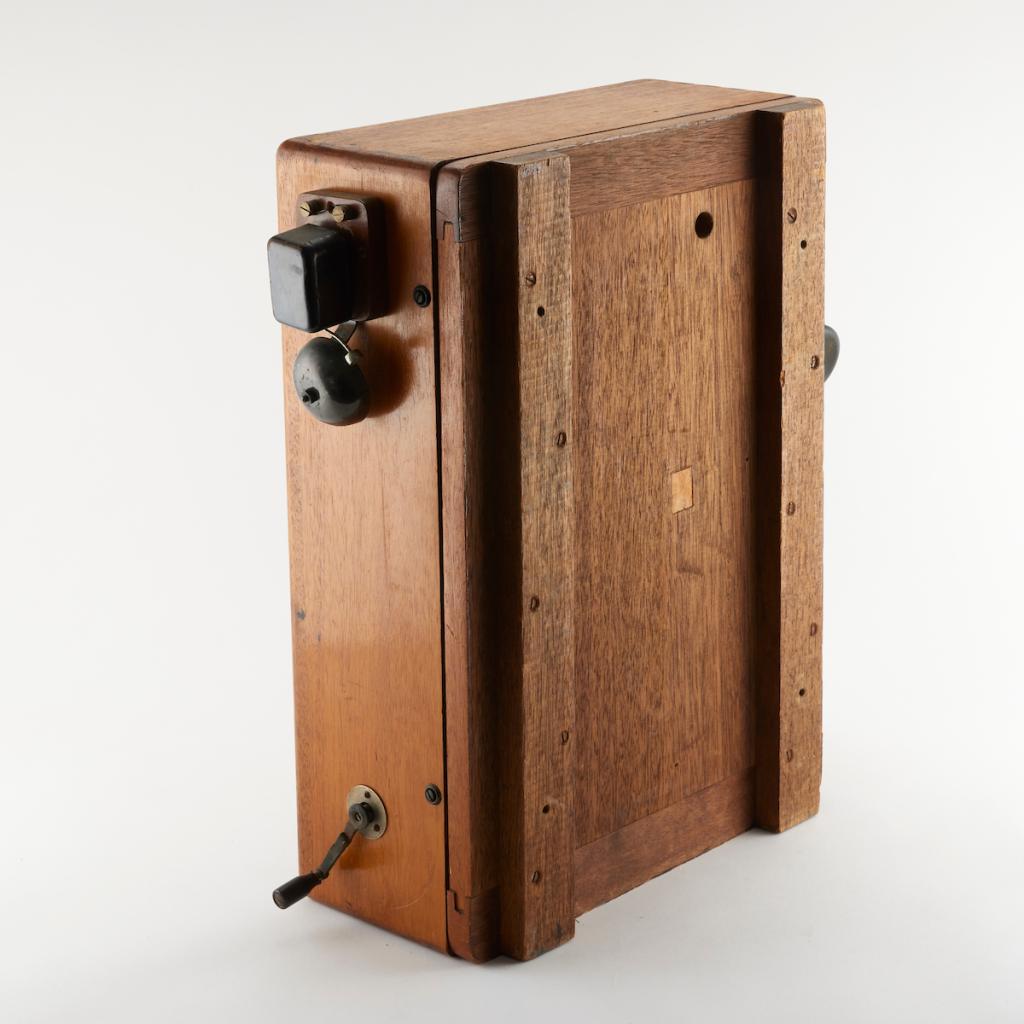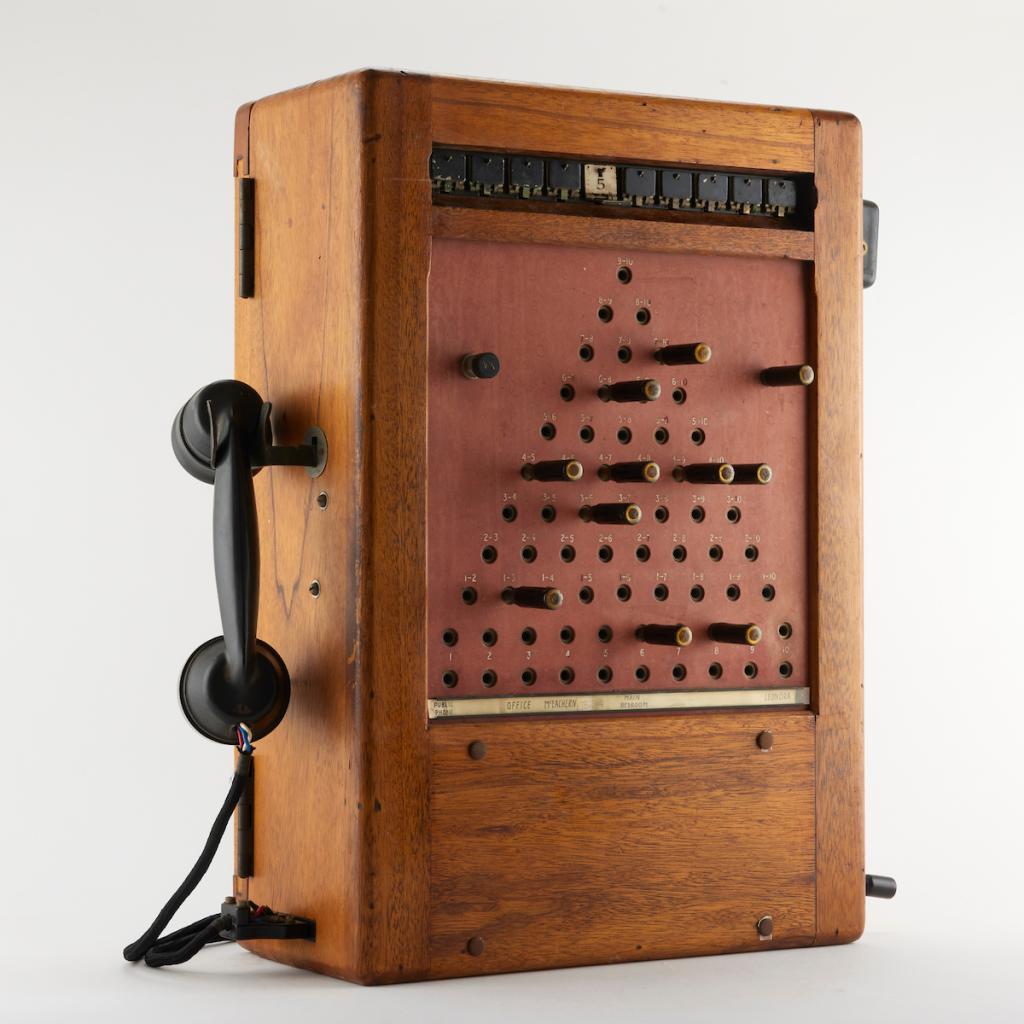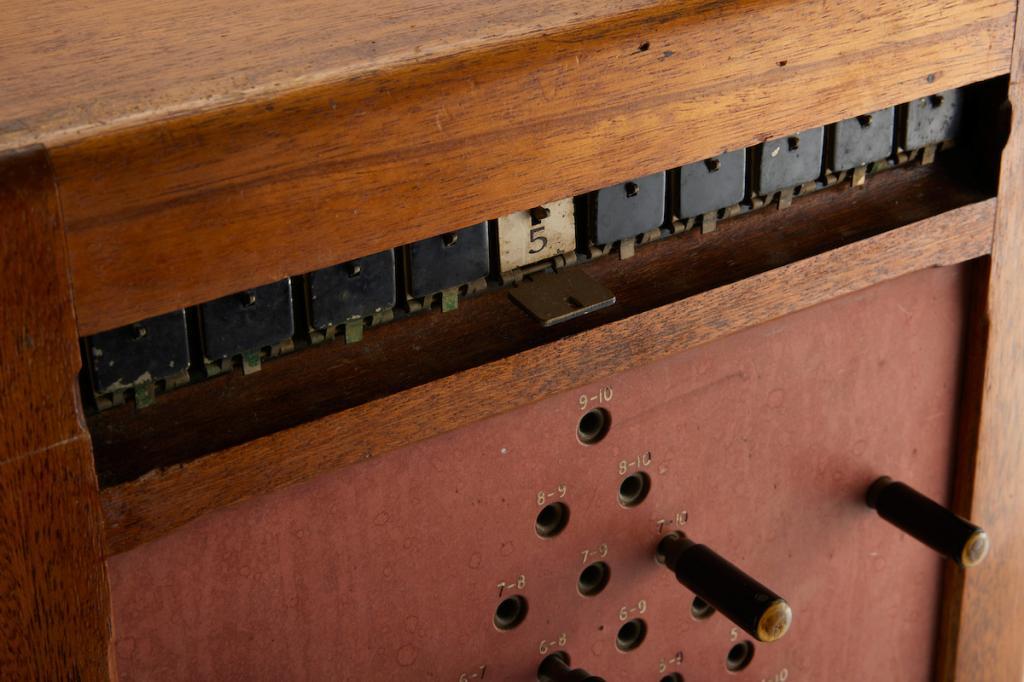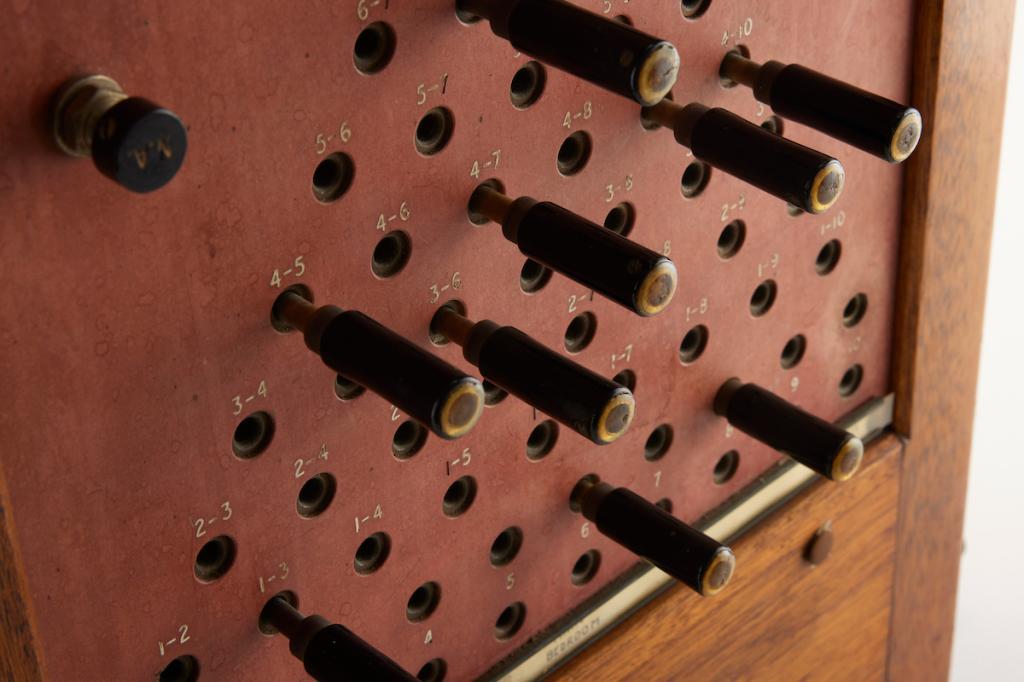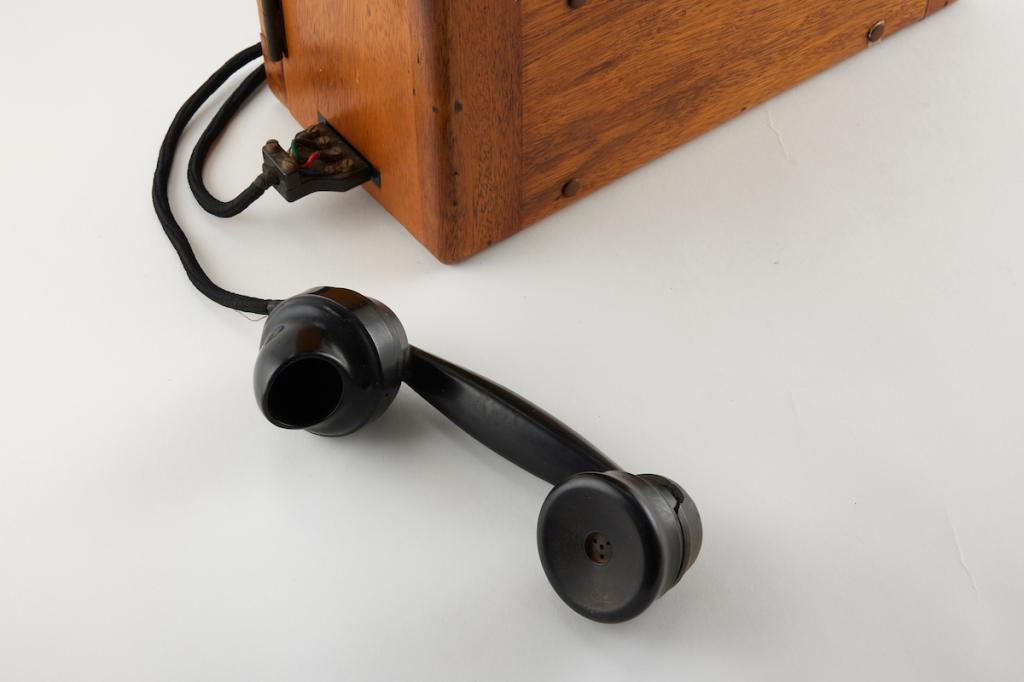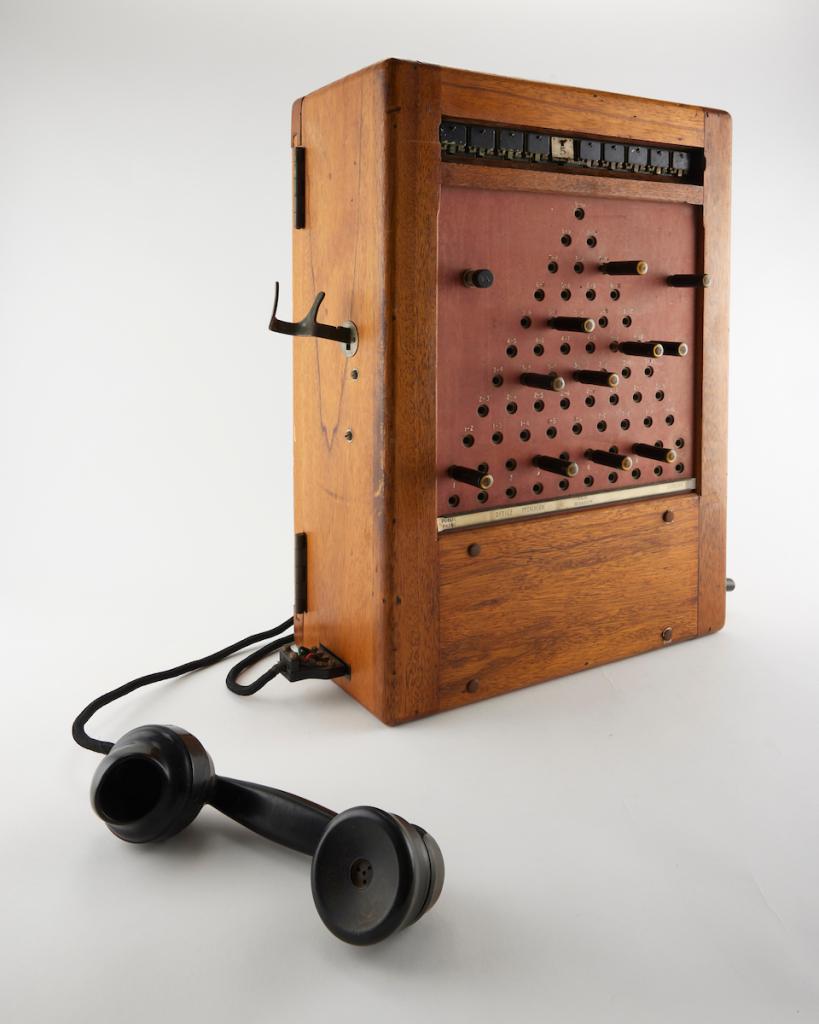 Scan this QR code to open this page on your phone ->