CARTOON - IN PRAISE OF BEAUTY
Overview
Scene of a soldier standing proud in his uniform which includes tunic, hat with feather, shorts, shoes and either socks of putties. He is holding in one hand a riding crop and a handbag in the other. He is standing on a street in front of shops. Surrounding him are numerous women in dress from the 1920's looking at the soldier.
Ben Strange signature bottom left
The cartoon was published in the Western Mail on 28 February 1929 with the following caption:
Sir Thomas Legge (Medical Inspector of Factories) in a lecture on physical beauty before the Society of Arts in London on February 17 said that the most handsome men the world had ever seen were found among the first 100,000 Australians who came over during the war. All of them seemed to conform to the highest class of beauty, having narrow faces, straight foreheads and noses, high cheek bones, short upper lip, strong chins, thick hair and magnificent figures.
Historical information
HIGH
The Ben Strange cartoons are historically significant as they depict many key figures linked to the history and development of both Western Australia and Australia. Political figures who regularly appeared in his cartoon's included John 'Happy Jack'
Details

Details
City of Armadale - History House

City of Armadale - History House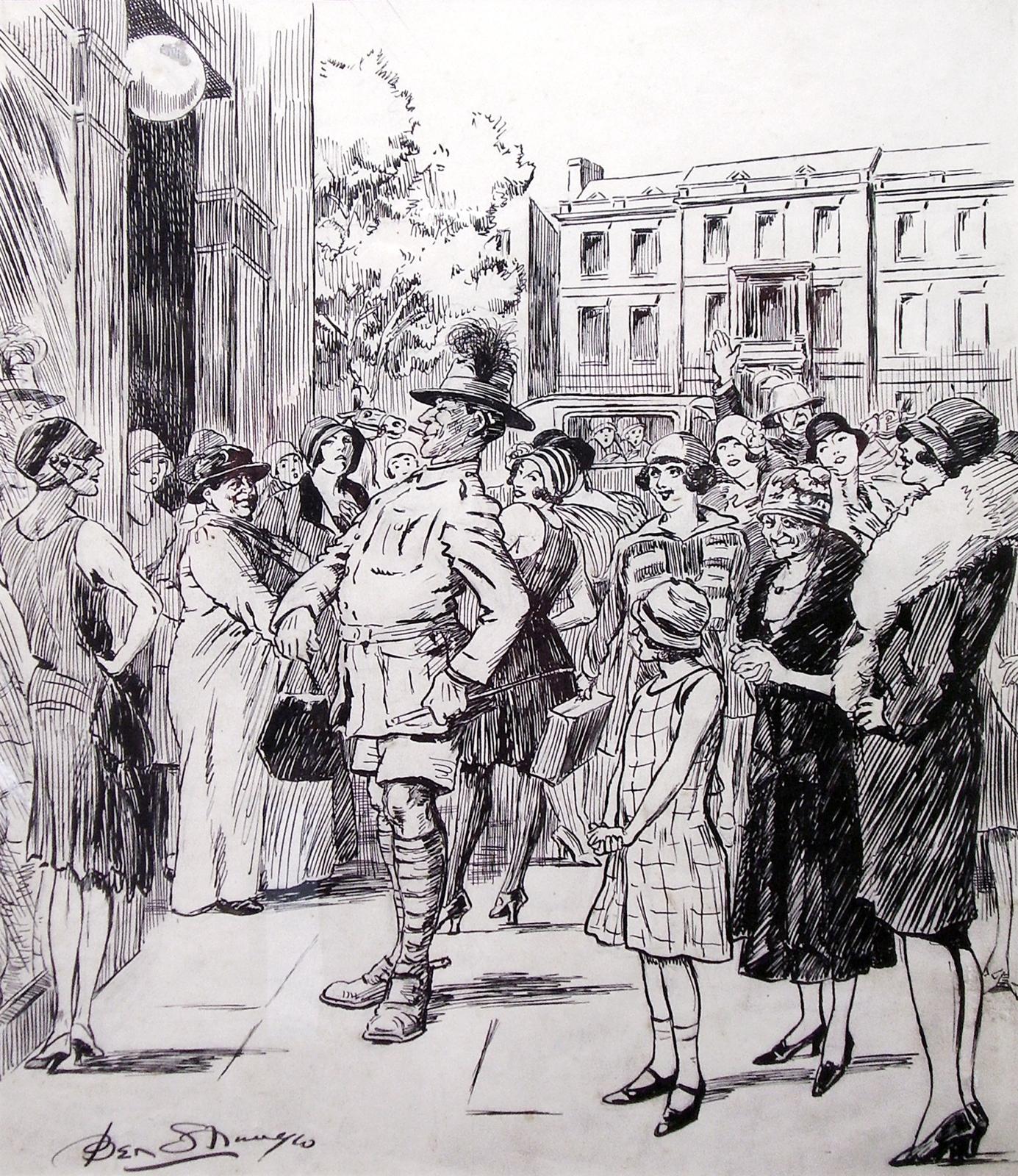 Scan this QR code to open this page on your phone ->