NOOSE
Overview
Long, thick piece of plaited manila rope, with a brass eye held at one end. The other end of the rope is bound secure with heavy thread. The noose is formed by threading the bound end of rope through the brass eye. Beneath the eye, the rope is covered in dark brown leather.
Historical information
While nooses that were used in a hanging were traditionally destroyed, the former Senior Prion Officer who donated this noose alleges that it was used by the hangman in the execution of Eric Edgar Cooke, the last man legally hanged in Western Australia on 26th October 1964. See also leather straps (1985.2.1-2), also allegedly used in Cooke's execution. This noose was originally stored inside a metal trunk (1996.92).
Details

Details

Contextual Information

Fremantle Prison became Western Australia's only official place of execution in 1888. The first execution held in the newly erected gallows took place on 2nd February 1889. Over the next 75 years, 42 men and one woman would be executed at Fremantle Prison.

On the day of an execution the condemned person was woken at 5:30am, allowed to shower, and given breakfast. They were then transferred from death row in New Division to the 'Death Cell' in the Solitary Confinement Block, where they were kept under constant surveillance. Here they were allowed a visit from a priest and offered the option of a glass of whisky or brandy. Before 8am, the prisoner was escorted to the gallows where their feet and hands where bound with leather ankle and wrist straps. A canvas hood was then placed over their head, followed by the noose. The noose was not formed by a knot, as is often believed, but by a free-running steel eye, which was adjusted to sit under the jaw, with the eye at the back of the neck. When the trap door was opened the condemned would drop, and the noose would cause instantaneous death through fracture of the neck, not by strangulation.

The Superintendent of the Prison and four Officers attended hangings, and together signed as witnesses. Other attending witnesses varied, but on average there were often 12 other people present. In the case of Martha Rendell, the only woman ever to be hanged at Fremantle Prison, there were 25 people who witnessed her execution. One officer was positioned in each corner of the trap door to ensure the prisoner stood up straight, though a chair was provided in case the prisoner was unable to stand. In most cases preparation was timed so that just as the first stroke of 8am was sounding on the Prison's clock, the trap door lever was pulled.

Once the execution had been carried out, the body of the deceased was taken down and placed on a stretcher in the pit below the trap doors. A doctor waiting on the lower level examined the body and declared the person dead. The undertakers would then arrive a short time later to collect the body, by backing up their hearse to the main doors in 2 Division.

The last person to be hanged at the gallows in Fremantle Prison was Eric Edgar Cooke, in 1964. Cooke was a serial killer, and although only officially charged with one murder, supporting evidence and his own voluntary confessions indicate that he killed a number of people during his three or four year reign of terror in the suburbs of Perth.

When an execution had been carried out it was procedure to destroy the noose used, as it could only be used once. Whilst some of the nooses in the Fremantle Prison Collection are unused, and were left on site, some former prison officers allege that this noose was used to execute Eric Edgar Cooke.

Primary significance criteria

Artistic or aesthetic significance

Historic significance

Scientific or research significance

Social or spiritual significance

Comparative significance criteria

Interpretive capacity

Object's condition or completeness

Rare or representative

Well provenanced
Fremantle Prison

Fremantle Prison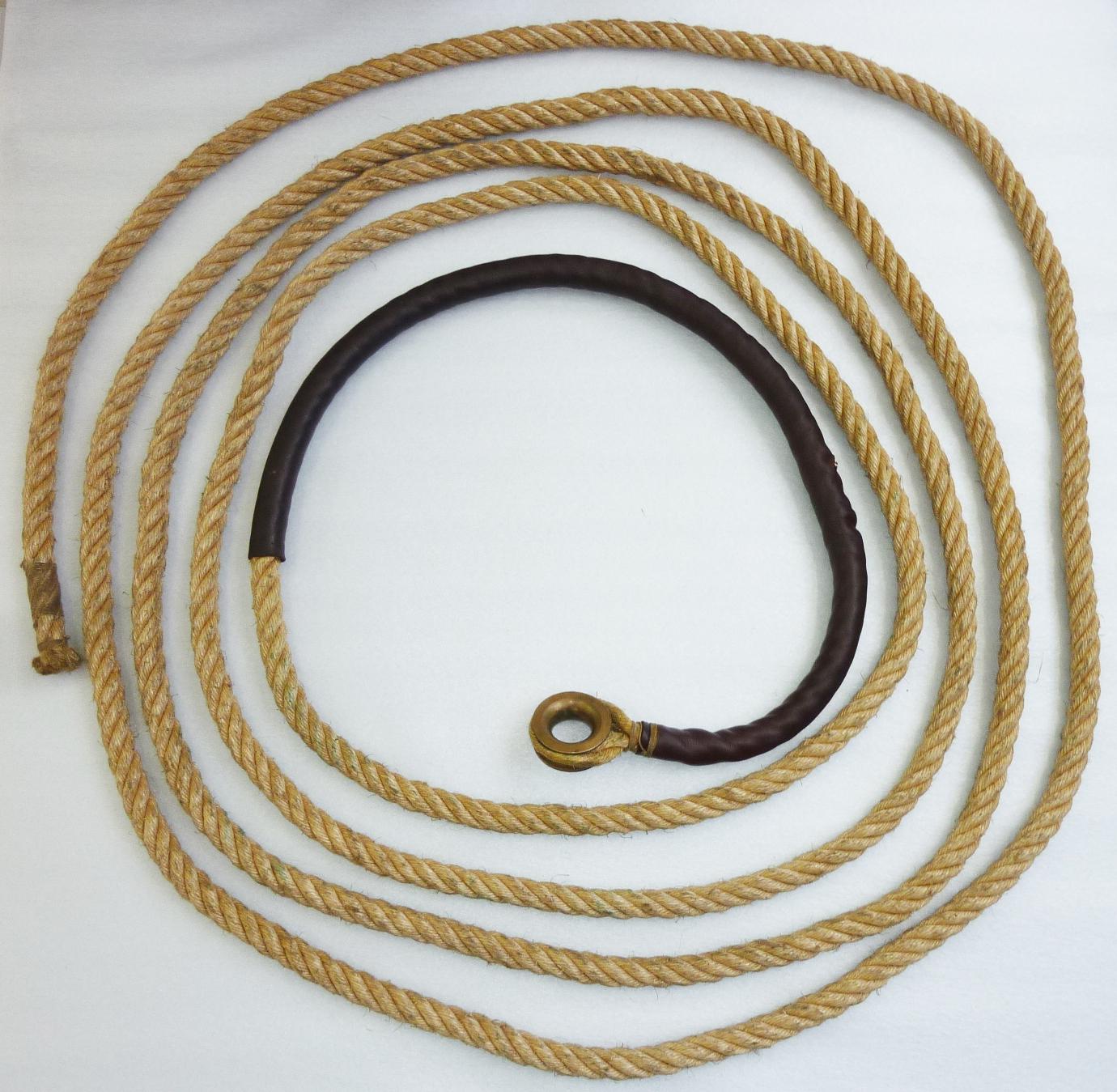 Scan this QR code to open this page on your phone ->