MUSICAL INSTRUMENT: 'HOHNER'S ACCORDEON' (ACCORDION) AND BOX
c. 1903 - 1930
Overview
a) M Hohner accordion with 10 keys which has mother of pearl at the end (buttons) on extension piece. At opposite front part next to the 10 fold bellows, one finds 4 bass keys (also buttons in mother of pearl).
Underneath this at the right (width of accordion) a stop button (mother of pearl). At 8 corners of bellow folds chrome plates marked 'M HOHNER ACCORDEON* BEST MADE - TRADE IN GERMANY'. Facing keyboard in gauze (green) covered by intricate wood carving design, small chrome plate and screw attach it to the frame. Two hooks at upper part and two metal hooks at lower part of each side of bellows to protect them.
b) Wooden Box with leather strap and metal knocker handle.
* Please note spelling. English version is 'accordion'
Historical information
Made in Germany between 1903-1930. No serial number.
Details

Details

Inscriptions and markings

Contextual Information

According to museum research, Hohner manufactured these types of accordions in Germany between 1903 and 1930.

Statement of significance

Representative example of accordeon manufactured in Germany and owned by a Subiaco resident.
Aesthetic:
Historic:
Social:
Representativeness:
Rarity:
Provenance:
Interpretive:

Primary significance criteria

Historic significance

Artistic or aesthetic significance

Social or spiritual significance

Comparative significance criteria

Interpretive capacity

Rare or representative

Well provenanced
Subiaco Museum

Subiaco Museum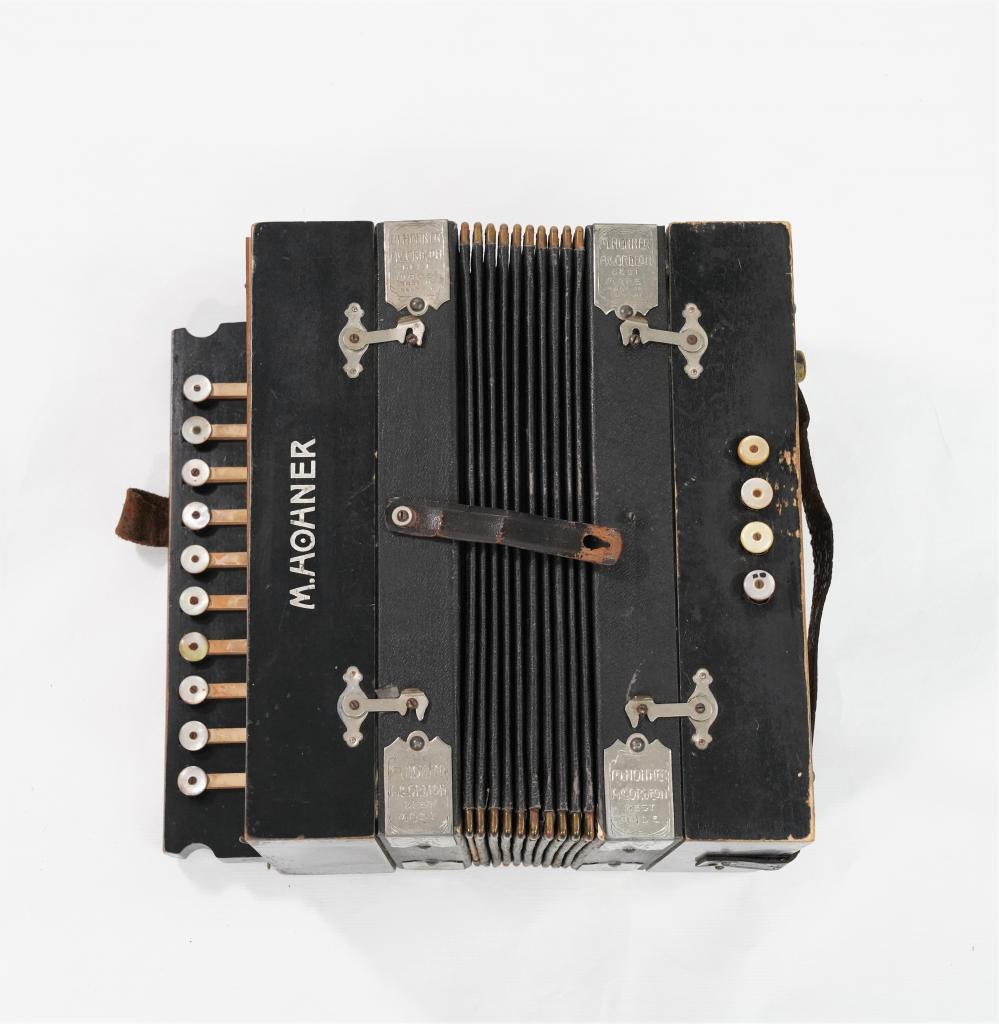 Scan this QR code to open this page on your phone ->