Ice Cream Tin Peters
Overview
Round tin with orange base. Lid white background with orange and green around edge and green graphics, orange and white logo.
Details

Details

Inscriptions and markings

Peters - VANILLA - ICE CREAM - HALF GALLON - MANUFACTURED BY PETERS - ICE CREAM (W.A.) LTD., PERTH, - WESTERN AUSTRALIA - REG NO. 979.
Related Objects

Related Objects
Busselton Historical Society

Busselton Historical Society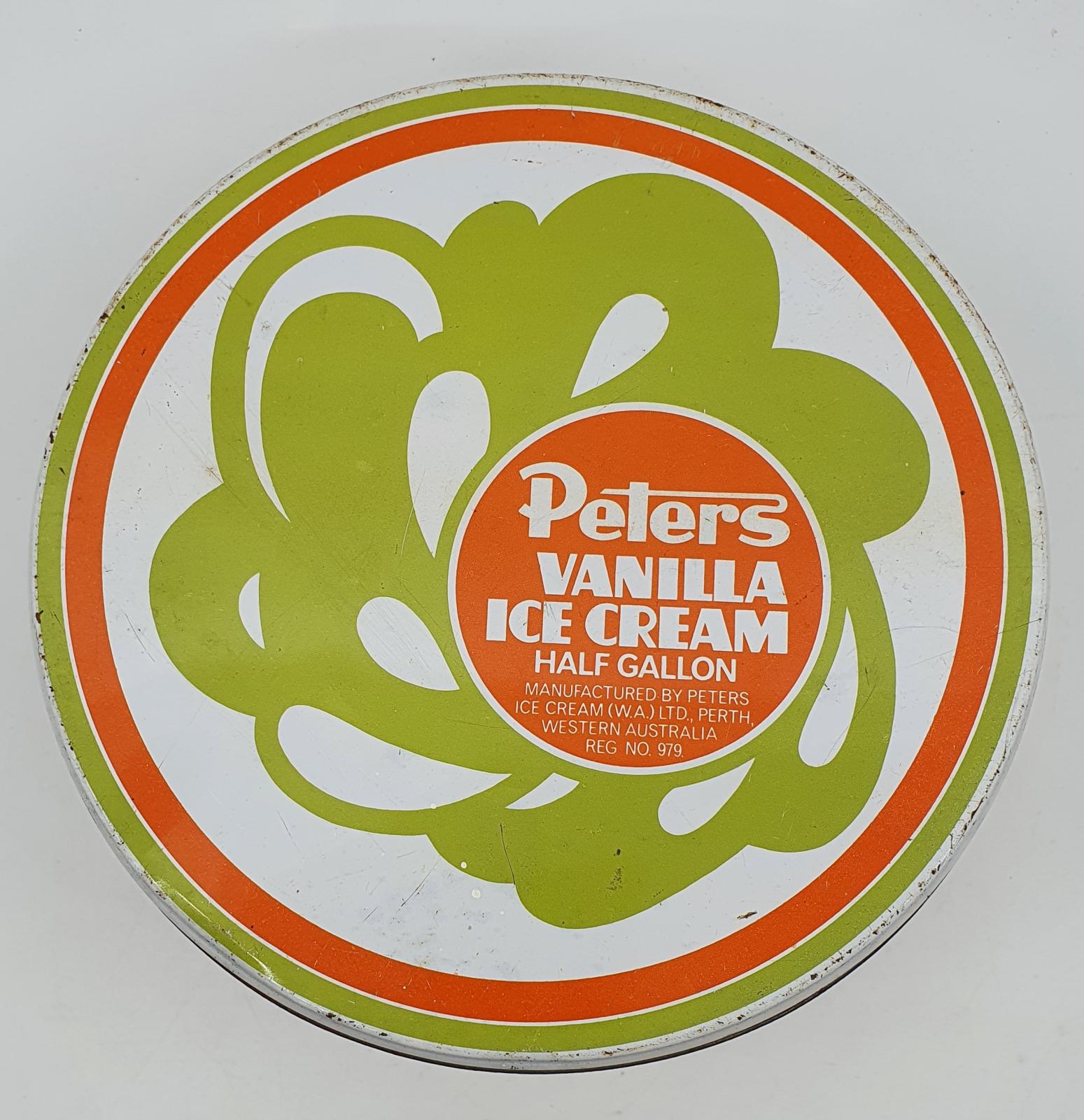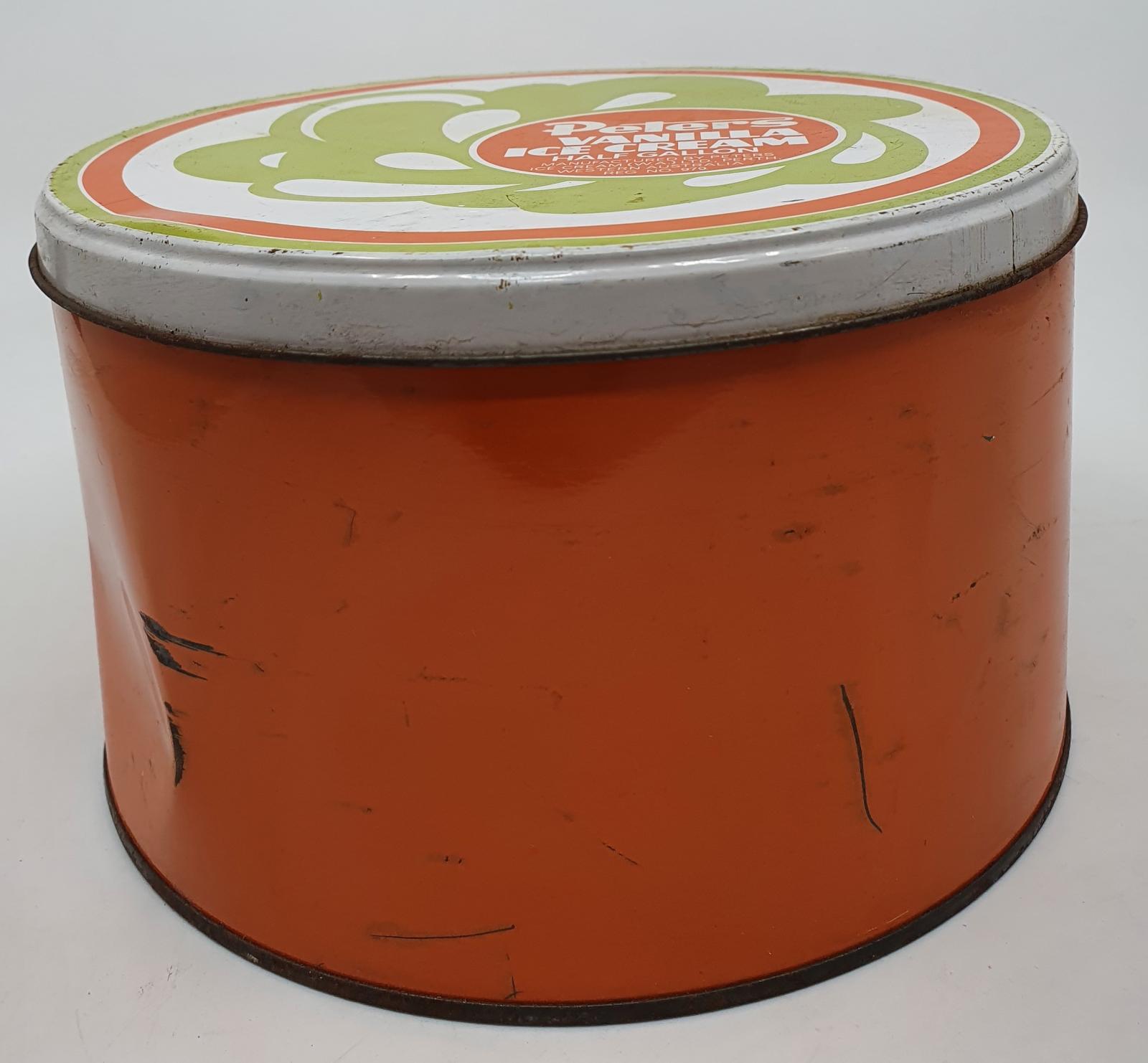 Scan this QR code to open this page on your phone ->