WWII FUNDRAISING TICKET COLLECTION
Overview
Collection of paper tickets concerning support for war effort in World War II pinned to a calendar cardboard cover.
Calendar cover has coloured image of sheep in a paddock by a river. Text along bottom of picture.
Top left ticket shield shape, with blue text [SPORTSMENS / ORGANIZING COUNCIL / FOR / PATRIOTIC / FUND] at bottom a British flag and red ensign flag with Union Jack in corner and white Federation star under it.
Next ticket circular. Blue on outside, inner ring white with red dot in middle. Red text on ticket with a white V in middle of red dot. Ticket text [W.A.T.C. / AND / A.T.C. / Conducted by W.A. Sportsman's / Organising Council for Patriotic Funds / on behalf of / Civilian Welfare / Committee]
Rectangle ticket, blue text. In middle blue oval with a red cross of Lorraine. Text [Help the / Fighting French / JULY 14th / CROSS OF LORRAINE / CONDUCTED BY / W.A. SPORTSMEN'S / ORGANISING COUNCIL]
Blue paper rectangle ticket with dark blue text & image of a sailor walking along a dock. Text [NAVY / DAY]
White rectangle ticket with red text. In middle is red 6 pointed star with white text in middle. Text read [AUSTRALIA'S / COMFORTS / FUND] white text [A.C.F.]
White rectangle ticket with blue triangle.
White rectangle ticket with brown text. In middle is a portrait picture of a young soldier in Australian uniform. Inverted red triangle behind image. [WAR SERVICE / APPEAL / Y.M.C.A / OUR LIVES IN THEIR HANDS / THEIR WELFARE IN OURS / Conducted by / W.A. SPORTSMEN'S / ORGANISING COUNCIL]
White ticket with blue text. In middle is drawn blue & white picture of a nurse and boy with a crutch. Text [APPEAL FOR / CRIPPLED / CHILDREN / Conducted by / Crippled Children's Seaside / Home Committee]
White rectangle ticket with red text. In middle red cross [REMEMBER / OUR/ Prisoners of War / Red Cross Society / Conducted by W.A. SPORTSMEN's / ORGANISING COUNCIL]
Red shield ticket with white text & portrait side profile of man with slouch hat, [SALVATION ARMY APPEAL / GIVE HIM A / CHEER]
White rectangle ticket with red text. Middle aqua coloured drawing of male figure in a pose with a discus. Text on banner around edge. Red text [Sportsmen's / House / A / HOME / FROM / HOME / For the Fighting / Force / Conducted by / W.A. SPORTSMEN'S / ORGANISING COUNCIL.] Aqua text [W.A. SPORTSMENS ORGANISING COUNCIL / FOR PATRIOTIC FUNDS]
White rectangle ticket with dark blue text over black drawing of a role of film. Text [MOBILE / TALKIE / FOR THE / FORCES / Conducted by / W.A. SPORTSMEN'S / ORGANISING COUNCIL]
Collection of badges,On calendar base, mostly concerning WW2 but also appears l for Crippled children and Salvation Army.
Historical information
During World War Two Lillian Ursula Skeet and her family participated in a variety of fundraising campaigns to raise money for the war effort, prisoners of war and refugees. Ursula collected all of the pins they received for the donations they made and kept them on a board.
Lillian Ursulawas born in 1919 to Alfred and Lillian Skeet. She was the youngest of seven children. Lillian who was called Ursula by family and friends, grew up on the family farm in Forrestdale and would later attend the nearby East Jandakot State School.
She lived in the Forrestdale area for
In 1953 two of her short stories were published in the Western Mail.
Details

Details

Inscriptions and markings

Text on calander [Lamb Print, W.A. 'The Murray River, Ravenswood, W.A.' Netural Colour Photograph]

Statement of significance

This object is part of a collection of items associated with a person or family who have played a significant role in the economic, community or social development of the City of Armadale. This can include holding key political or social positions within the community, being a key contributor or member of a community organisation, a strong contributor to improving the well-being of the local community, a prominent figure in a local business or industry, developer of new industries or activities or someone who grew up in the area and moved away and had a noteworthy career or life.


Primary significance criteria

Historic significance

Social or spiritual significance

Comparative significance criteria

Interpretive capacity

Rare or representative
City of Armadale - History House

City of Armadale - History House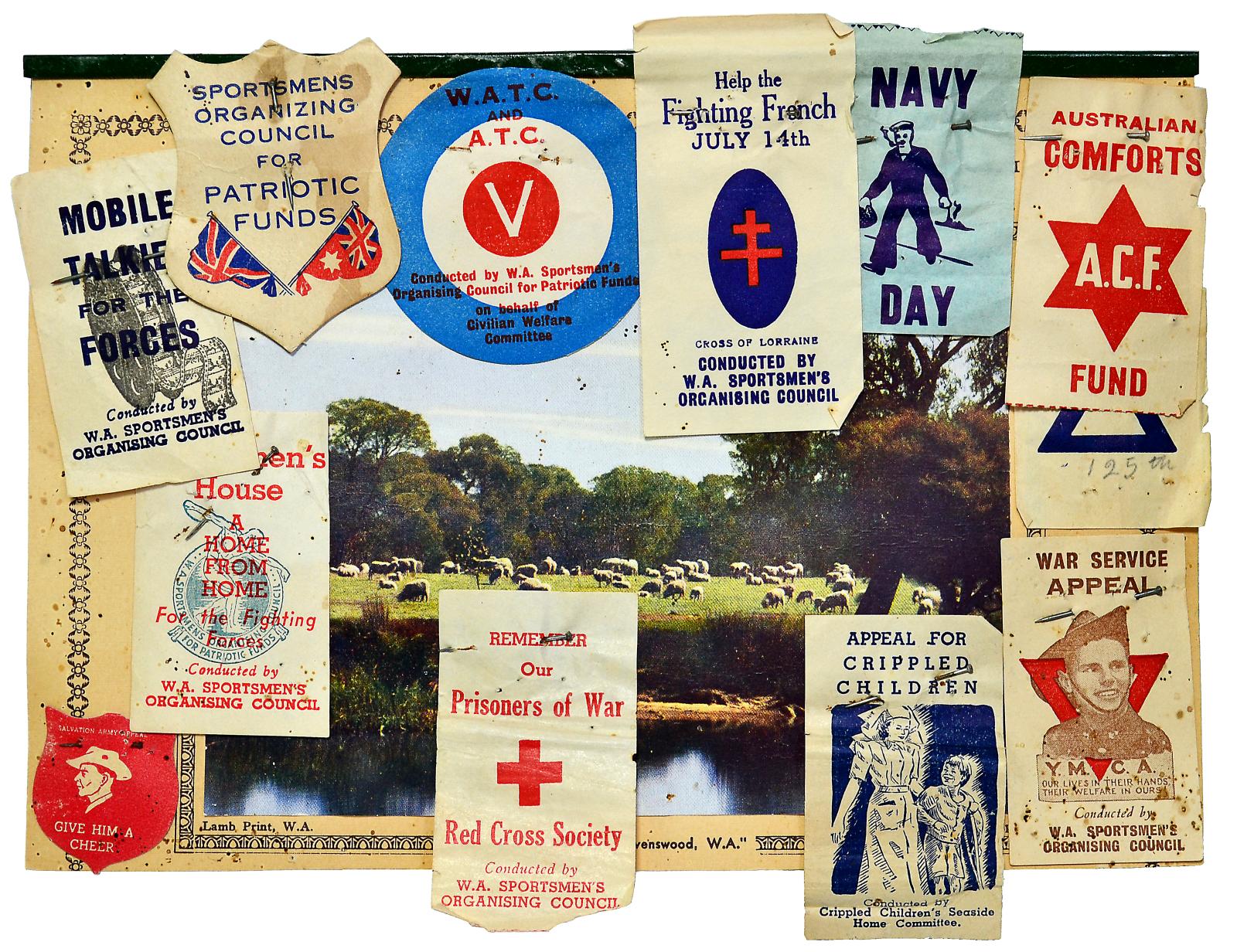 Scan this QR code to open this page on your phone ->