Carpenter's Level
Overview
A Wooden Carpenter's Level with Brass ends and brass surrounding the glass windows to level bubbles, worn green paint could be original or applied many years ago, level in in working condition and is near to original.
Details

Details

Inscriptions and markings

Made by John Rabone & Sons, Birmingham, England. Early Patent

Links to additional resources
Busselton Historical Society

Busselton Historical Society
Other items from Busselton Historical Society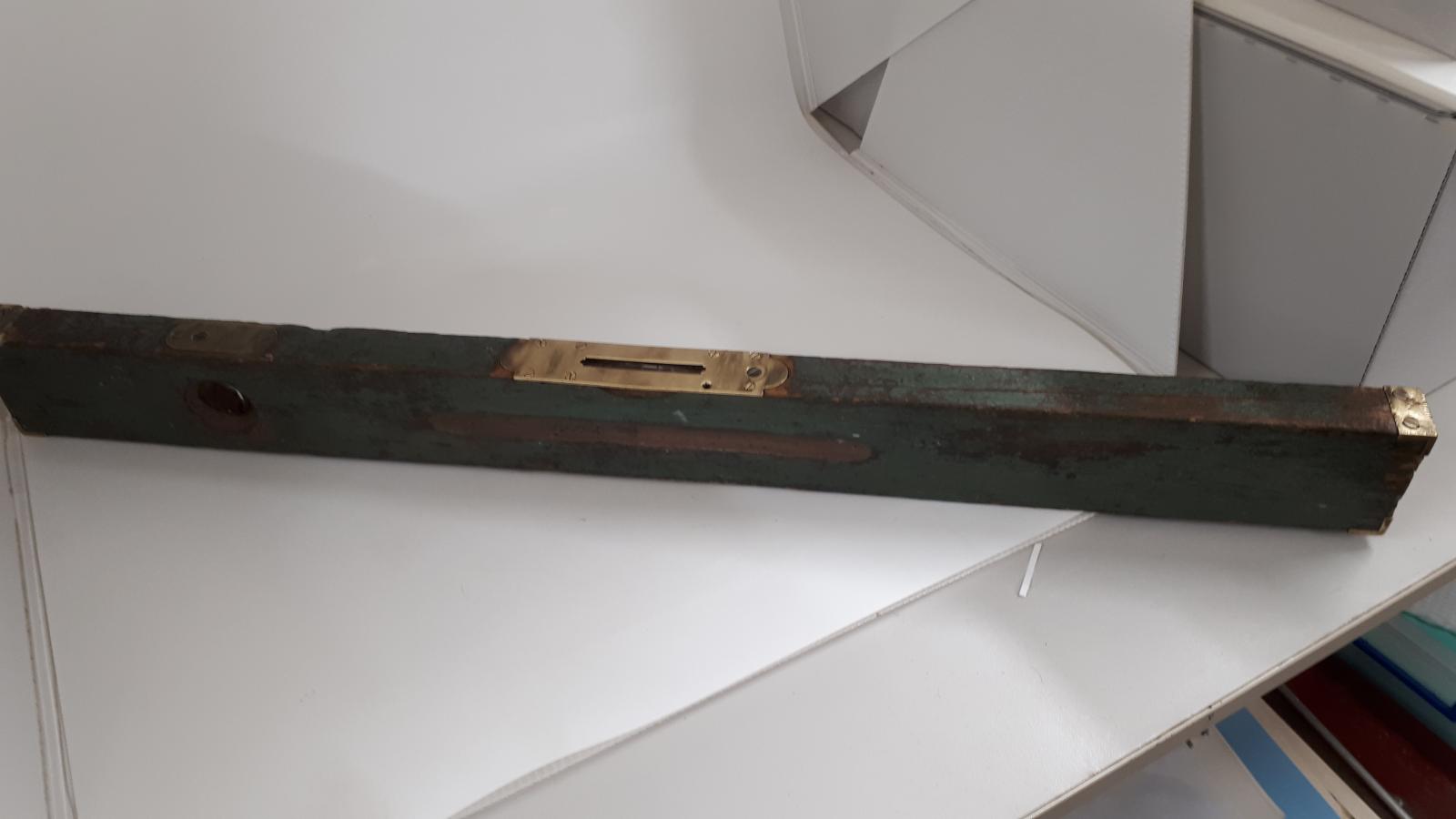 Wood and Brass Carpenter's Level in near to original condition, made by John Rabone & Sons Birmingham, England c.1890's. John Rabone & Sons were formed in 1877 from the former company (formed in 1780) owned by the Rabone family, the company became Rabone Tools in 1938 and still carry on business in Birmingham under the name of Rabone Chesterman.