WATERCOLOUR ADVERTISMENT FOR CAPSTAN NAVY CUT TOBACCO & CIGARETTES
Overview
A maritime themed tobacco add featuring CAPSTAN NAVY CUT.
Details

Details

Inscriptions and markings

Using the thickness of the lookout platform as a background and positioned immediately below the tobacco can is printed in dark blue capitals: 'C.J. Batelier' above '.Iinvt. Et. Pinx..'.
In the centre of the lower border is pencilled: 'white margin of 11/2 inch of more'.
On the reverse side at the very top is the artist's signature c/o in ink, followed by the stamp of Batelier Brothers Vancouver Street Albany, which is followed by West. Aust written in ink.

Other lettering on the picture includes: CAPSTAN' in red capitals at the top LH side, above the sailor's head; 'NAVY CUT' in blue capitals in the top RH corner; 'is 'top' OF ALL OTHERS' in red letters & capitals. 'top' is underlined with 3 black lines. With the mast as a background and at the height of the sailor's shoulders is printed in wavy capitals, 'TOBACCO AND CIGARETTES'. Across the lower border in large white capitals is 'W.D. & H.O. WILLS. Ltd.'.
Albany Historical Society Inc

Albany Historical Society Inc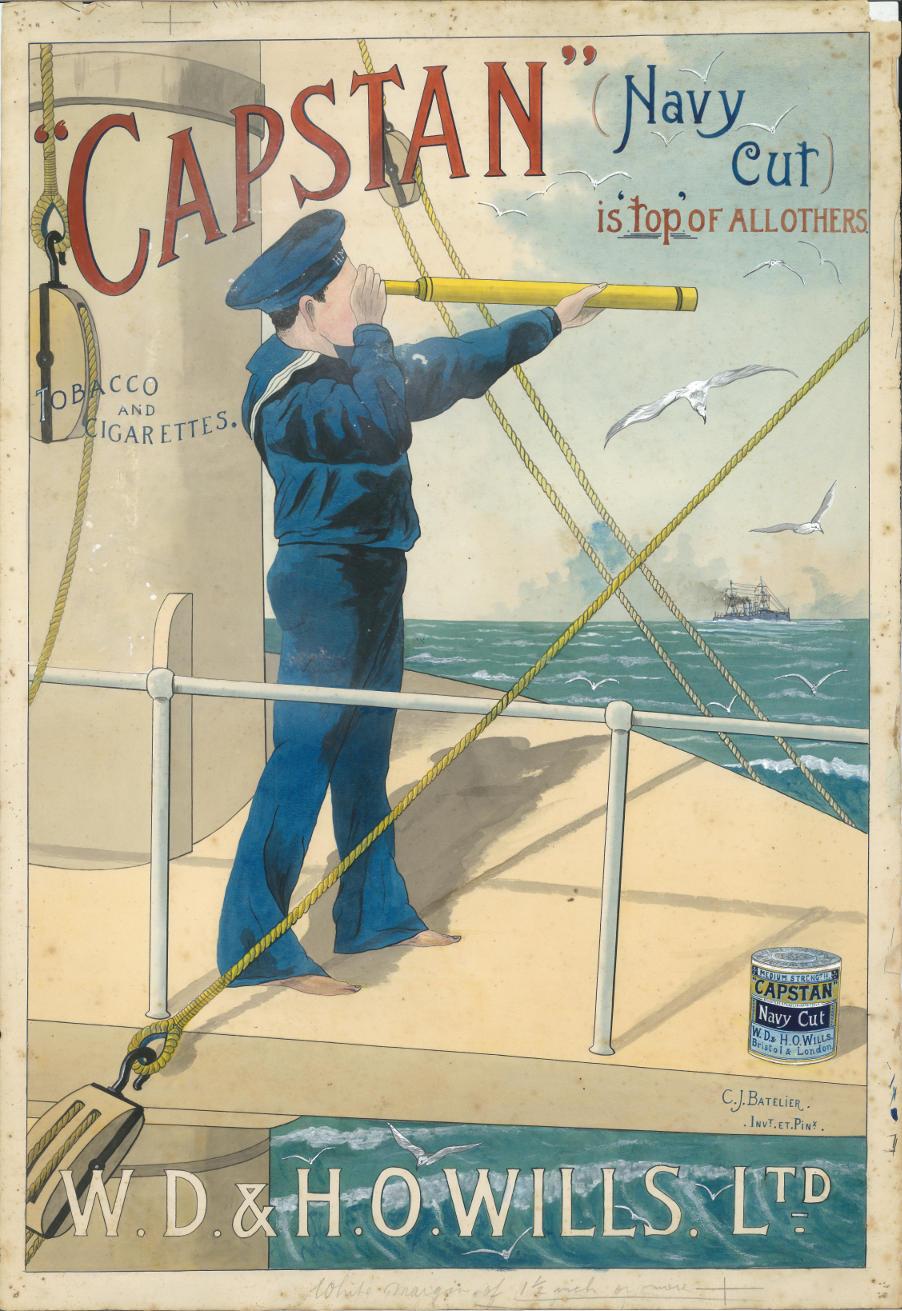 Scan this QR code to open this page on your phone ->