STUDENT GROUP TOODYAY SCHOOL DUKE STREET
Overview
B&W photo of group of high school aged boys & girls with their teacher sitting central to the front row.
The back and middle row are standing & the front row is sitting.
Back row L-R Maxwell Wroth, Reg Twine, Peter Somers, Harry Cook, Ken Brown, Garney Smith,
Centre row: L-R Hazel Wroth, Bill Page, Malcom Butterly, Bernie Wroth, Lindsay Hilbrick, Deb Wroth, Jim Pollitt, Max Morgan, Laura Baty,
Front row: L-R Ronnie McDermott, Peg Batty, Yvonne Wroth, Daphne Ellery, Jean Wood, Shirley Wroth, Hilda Sly, Dulcie Herrod, Kath Lloyd, Bertha Rogers.
Details

Details

Inscriptions and markings

Contextual Information

The old Newcastle School, located on Duke Street, was the first purpose built school in the new town site of Toodyay (then known as Newcastle). It operated as a school from 1887 to 1954.

Primary significance criteria
Shire of Toodyay

Shire of Toodyay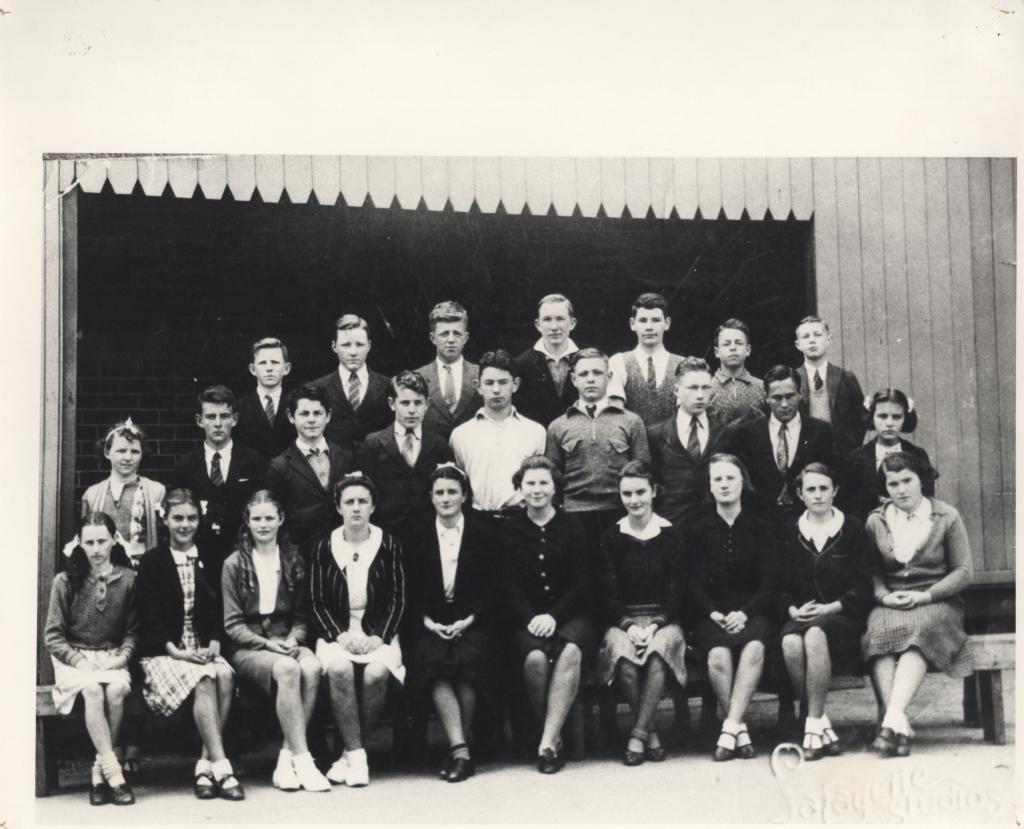 Scan this QR code to open this page on your phone ->