FORTESCUE'S GREAT AUTOMATIC PATENT POLLARD DISTRIBUTOR
c. 1930
Overview
The special "Sulky" version of this automated horse draw rabbit baiting cart. More than 10,000 of these machines were produced by the IXL Arncliffe factory over roughly three decades.
This restored version can be seen in the outdoor area at the Duke Street Park in Albany.
Historical information
They used phosphorus as a poison and were known to cause bushfires. Despite this they were apparently very popular with farmers.
Details

Details

Place made

Arncliffe, SYDNEY
New South Wales
Australia

Google Maps search term / URL

https://www.google.com.au/maps/place/35%C2%B001'36.7%22S+117%C2%B052'52.3%22E/@-35.0268744,117.8805985,149m/data=!3m1!1e3!4m5!3m4!1s0x0:0x0!8m2!3d-35.026866!4d117.881183
Albany Historical Society Inc

Albany Historical Society Inc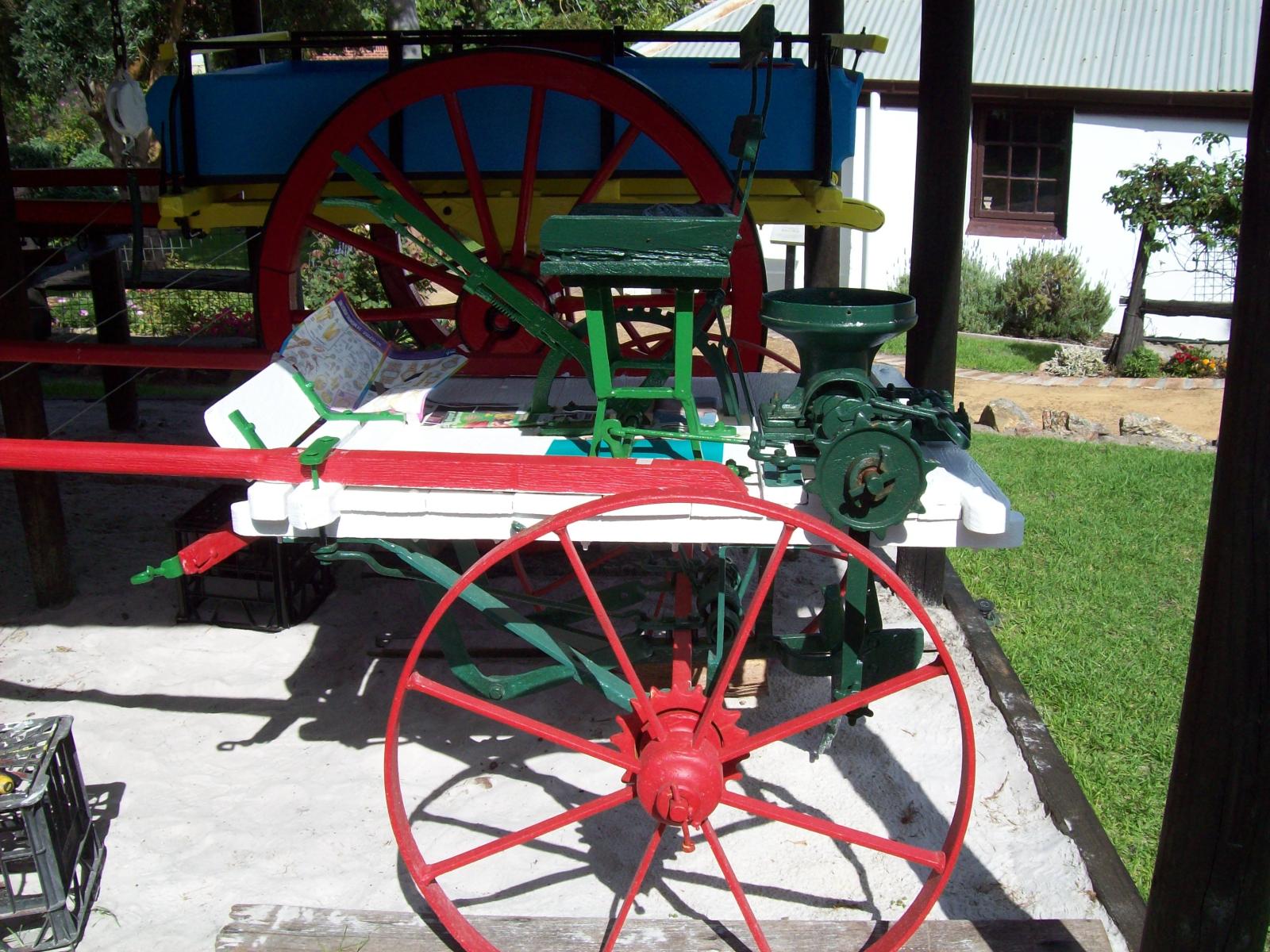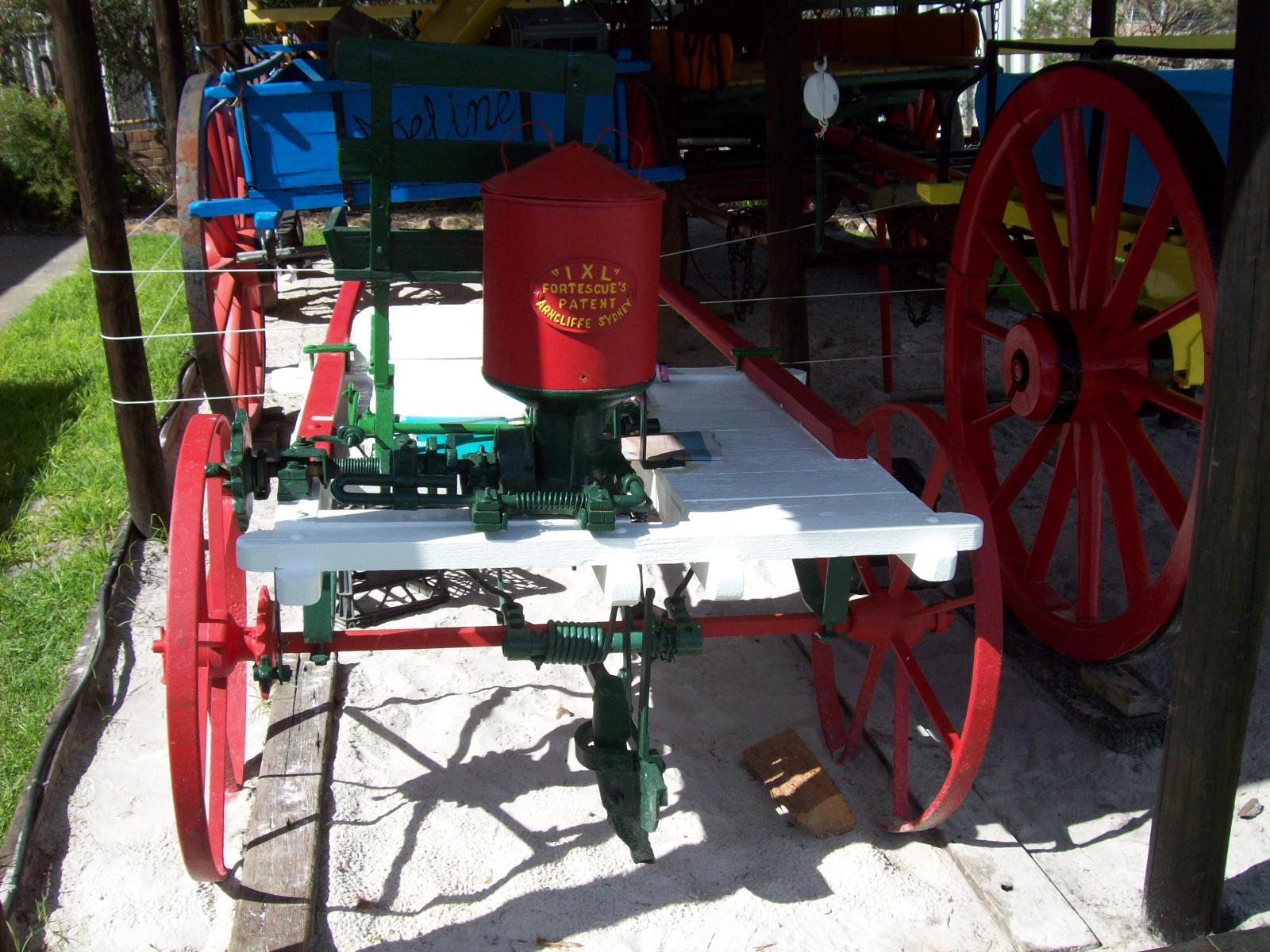 Scan this QR code to open this page on your phone ->