GAITER OR ANKLE PROTECTOR
1850 - 1889
Overview
Long, rectangular, padded cloth ankle protector. The protector consists of a rectangular length of stained, light yellow corduroy fabric, rolled along one long edge and padded inside with horsehair. Attached by metal rivets at one end are two leather straps, each with three small holes down the centre. Riveted to the other end of the protector are two corresponding leather straps with metal buckles attached. The inside of the protector is lined with plain canvas. The broad arrow is stamped on the outside in red.
Historical information
Provenanced to Fremantle Prison.
Details

Details

Contextual Information

Ankle protectors, or 'gaiters', were made to protect the wearer's ankle from the rings of leg irons, which could cause severe pain, bruising, lesions and skin ruptures when worn. These ankle protectors are made from corduroy, leather and canvas, and where secured around the ankle using metal buckles.

All the ankle protectors in the Fremantle Prison Collection are stamped with the broad arrow mark. This mark originated with Henry, Earl of Romney, who was the Master General of Ordnance in Britain from 1693 to 1702. The broad arrow was used in his coat of arms and adopted as the symbol for ordinance in the British Army, and to signify any British Government property as a prevention against theft. As such, the broad arrow was also stamped on all convict equipment and clothing, to denote their ownership by the British Government.

During the 1870s a water supply system was established at Fremantle Prison to deliver fresh underground water to ships in the town's port. Convicts were put to work manning the water pumps, and, as an extra punishment, could be forced to undertake this work whilst wearing leg irons. A medical journal from the time refers to a convict working at the water pump wearing leg irons, who complained of, "pain in the loins and through the groins". Further examination revealed, "the skin over both hipbones and in the groins [where] black and blue…in consequence of the weight of the irons bearing on the strap around his loins…" Due to his injuries this convict was excused from pumping duties.

The last recorded use of punishment irons at Fremantle Prison comes from The West Australian in 1889, which reported that two prisoners, wearing 6.3 and 12.7 kilogram irons, were manning the water pumps. Leg irons, along with flogging and 'dark cells', were abolished at Fremantle Prison after the 1898 Royal Commission into prison standards recommended their cessation for all prison offences.

Statement of significance

The ankle protectors in the Fremantle Prison Collection are of international significance, as examples of the infliction of corporal punishment at Fremantle Prison during the convict period. They are in relatively good condition, and still maintain the Broad Arrow insignia, which proves their provenance and historic significance. As with most delicate, cloth based equipment from this period, their survival is unusual, therefore increasing their rarity value.

Primary significance criteria

Artistic or aesthetic significance

Historic significance

Scientific or research significance

Social or spiritual significance

Comparative significance criteria

Interpretive capacity

Object's condition or completeness

Rare or representative

Well provenanced
Fremantle Prison

Fremantle Prison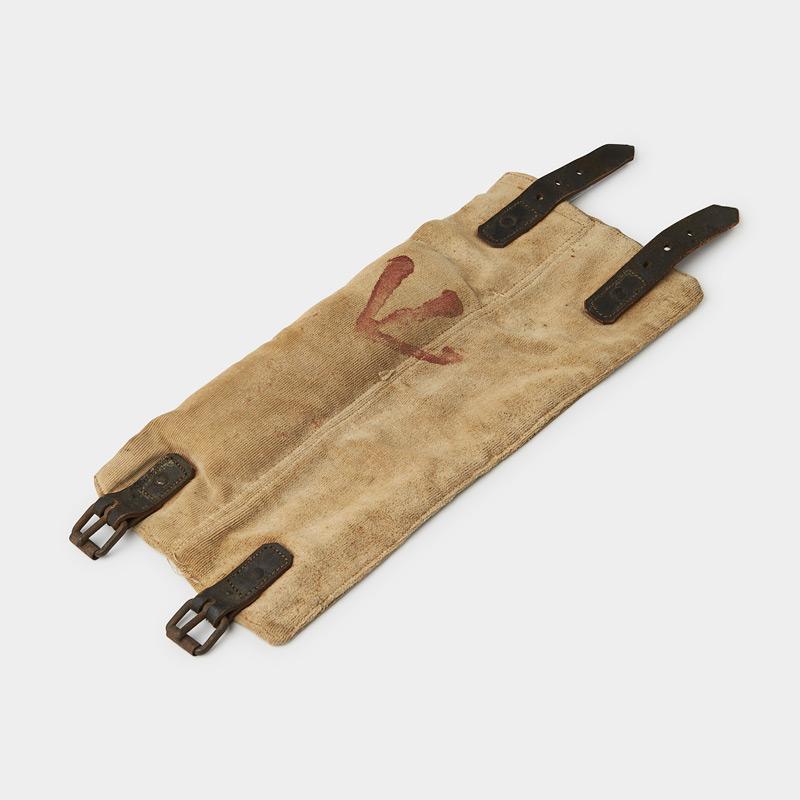 Scan this QR code to open this page on your phone ->