EGG GRADER
Overview
Rectangular cast base with two posts mid point. Has a beam balance consisting of two levers straddling 8 independent blades which are raised by the balance levers when an egg is placed in the cup at the opposite end. The blades are numbered 18, 20, 22½, 23½, 24, 25, 26, and 28. The blades fit into slots at their extremity and this supports and guides them.
Historical information
The scales were used to measure the weight of the egg thus determining its grade. Were used at Bangup orchard during the time David and Sybil Gwynne were running the property after it was handed onto them by Sybil's father Henry Thomas Buckingham.
Manufactured by the Speciality Manufacturing Company from St Paul, Minnesota, U.S.A. The scales were invented by N.E. Chapman in 1920 and received a patent for the invention in 1924. It was manufactured from 1920-1940. The company is still in operation today.
Details

Details

Inscriptions and markings

[ACME EGG GRADING SCALE / PAT JUNE 24 1924 / THE SPECIALTY MFG.CO / St PAUL MINN.U.S.A.]

Place made

St Paul
Minnesota
United States

Statement of significance

Armadale. This collection is significant as it represents the commercial history of the City of Armadale. It represents the many different businesses that have operated in the local area and how those businesses have evolved over time. Businesses play an important role within a community, they provide wanted and needed goods and services, employment, income and opportunities to the local community. They can also operate as important social connectors, places where people gathered and engaged with other members of the community.

Comparative significance criteria

Interpretive capacity

Rare or representative

Well provenanced
City of Armadale - History House

City of Armadale - History House
Other items from City of Armadale - History House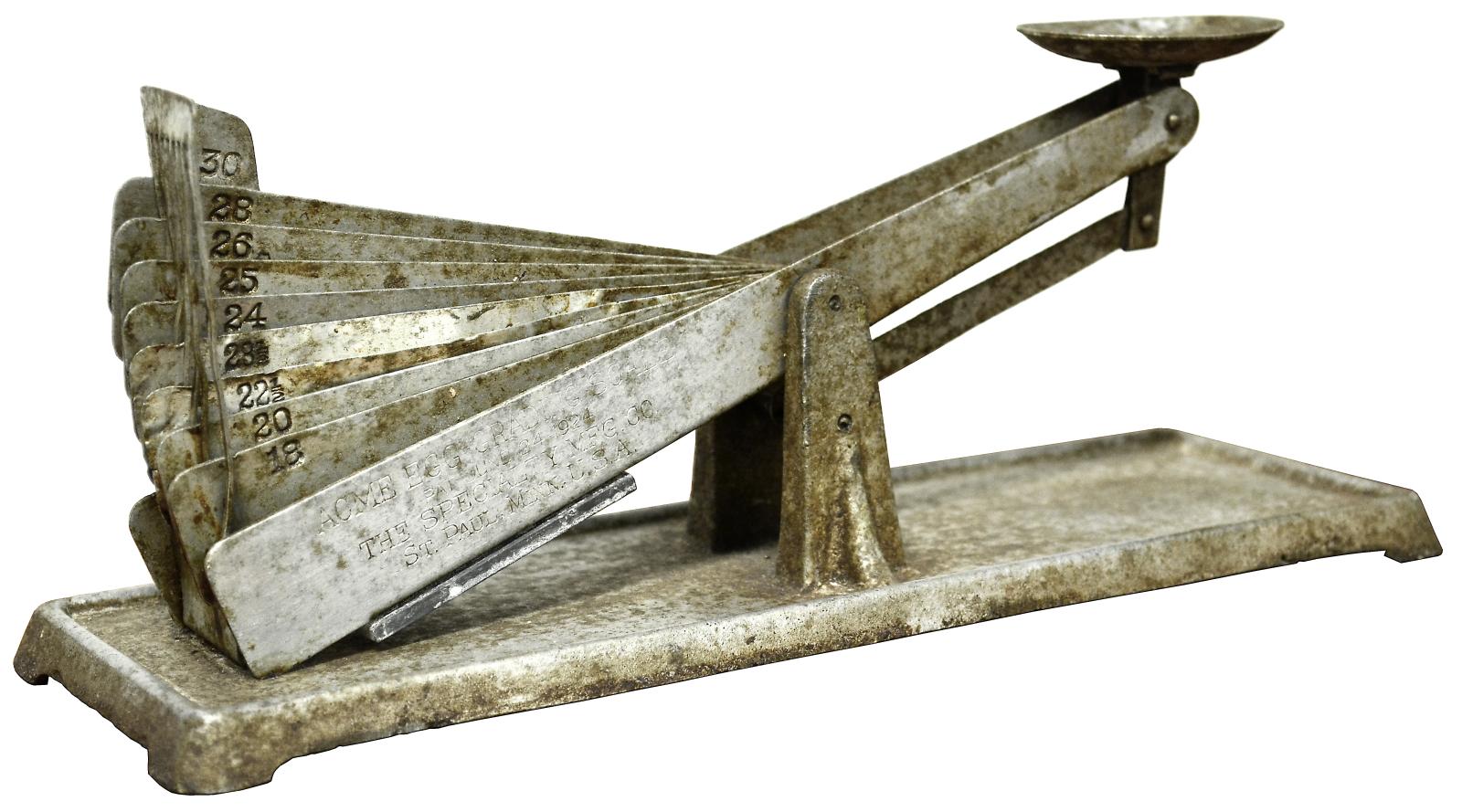 Scan this QR code to open this page on your phone ->