BARBER CHAIR
Overview
(a) Large, padded, swivel, black vinyl, Belmont model 929, barber chair. Metal framed, hydraulic, swivelling chair with rectangular foam rubber seat, back rest and two arm rests covered in black vinyl. The seat has two metal side panels, which are covered in white enamelled. Attached on both side panels are the manufacturer's badge, reading, 'BELMONT/ 929'. Small metal ash tray with hinged lid recessed into the end of one arm. The rectangular metal foot rest originally located at the front is missing. Attached to one side of the chair is an upright chromed metal lever for adjusting tilt of back rest. The chair is attached underneath to a cylindrical aluminium and steel hydraulic pedestal, on top of a circular metal base.
(b) Assortment of smoking paraphernalia found in the ash tray of the barber chair (part a). The assortment includes: two small used filtered cigarette butts, the remnants of five 'rollies' (rolled cigarettes), three used wooden matchsticks and some loose tobacco.
(c) Small clump of short, coarse, dark brown hair found in the frame of the barber chair (part a) under the seat.
Historical information
One of two barber chairs used in the Barber's Shop, located in 2 Division, until the Prison's closure in 1991.
The chair was removed from the 2 Division Barber Shop at an unknown date, before being re-instated in June 2016.
Details

Details

Contextual Information

Belmont barber chairs first appeared in the 1930's in Japan. At that time, the manufacturer was called Takara Chuzo Ltd., which was founded by Hidenobu Yoshikawa. The 1950's marked Takara's entry into the world market by establishing a subsidiary in the United States. It brought about the creation of Takara Company NY Inc. The company eventually became Takara Belmont U.S.A, Inc. Also in the 1950s, the company released its first hydraulic barber chair.

The company soon dominated the barber chairs market in the U.S.A. because of its capability in mass production. The Belmont chairs were cheaper and almost had the same quality as the more costly locally manufactured chairs. The Takara Belmont Company has been leading the barber chair market since the 1960's and is still producing barber chairs today [2016].

Information taken from: http://antiquebarberchairs.tumblr.com/post/61037234225/history-of-belmont-barber-chairs (accessed July 2016).

Primary significance criteria

Artistic or aesthetic significance

Historic significance

Scientific or research significance

Social or spiritual significance

Comparative significance criteria

Interpretive capacity

Object's condition or completeness

Rare or representative

Well provenanced
Fremantle Prison

Fremantle Prison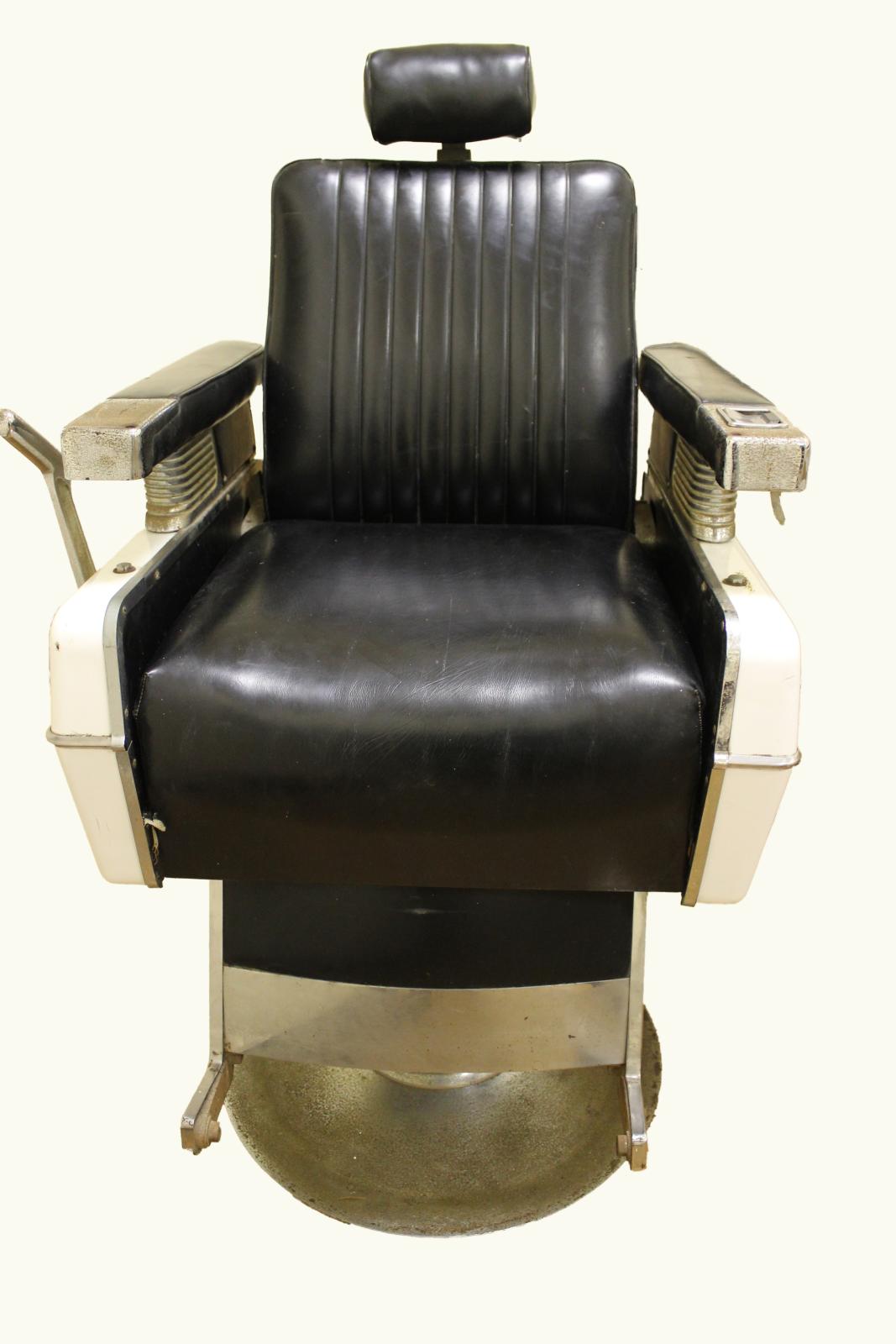 Scan this QR code to open this page on your phone ->