Model Gascoyne Truck
Overview
Model Mercedes Gascogne Trading Pty. Ltd. Carnarvon truck with four sets of two rubber wheels supported by a metal frame. Covered by a khaki tarpaulin tied down with string, truck body and wheel hubs painted red, white bull-bar with number plate C4357 W.A.
Historical information
The donor was a former employee of Gascoyne Trading, then Wesfarmers. The subsequent owners, having no interest in the model gave it to Glenda Evans. The model was made for Gascoyne Trading by an unknown maker, possibly in 1970s. It is an accurate replica of vehicles in use in the 1970s.
Details

Details

Inscriptions and markings

GASCOYNE TRADING PTY. LTD. WESTFARMERS CARNARVON on side. MERCEDES logo on front.

Contextual Information

It was displayed in the office of Gascoyne Trading at Jackson St Bassendean under the watchful eye of Glenda Evans who worked there for many years and remembers how popular it was with everyone. The operation moved to Kewdale and the model disappeared from view. It was 'rescued' from neglect by Glenda Evans who organised its restoration and also paid for the purpose-built showcase it is housed in. Restoration work was donated by a number of people involved in the industry - the painting, signwriting and tarp manufacture were all done by businesses that worked for Gascoyne Trading.

Primary significance criteria

Artistic or aesthetic significance

Historic significance

Comparative significance criteria

Interpretive capacity

Object's condition or completeness

Rare or representative

Well provenanced
Revolutions Transport Museum

Revolutions Transport Museum
Other items from Revolutions Transport Museum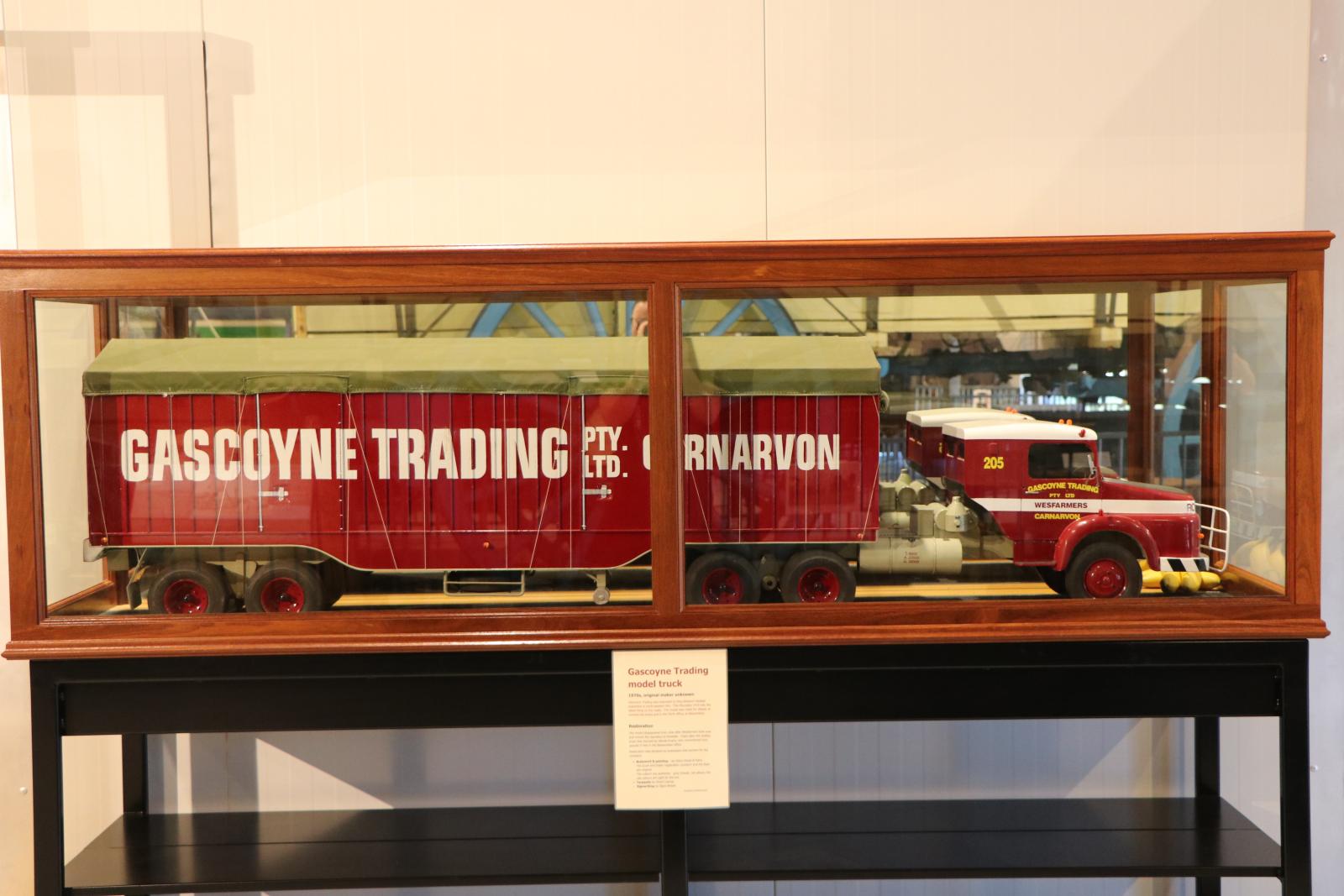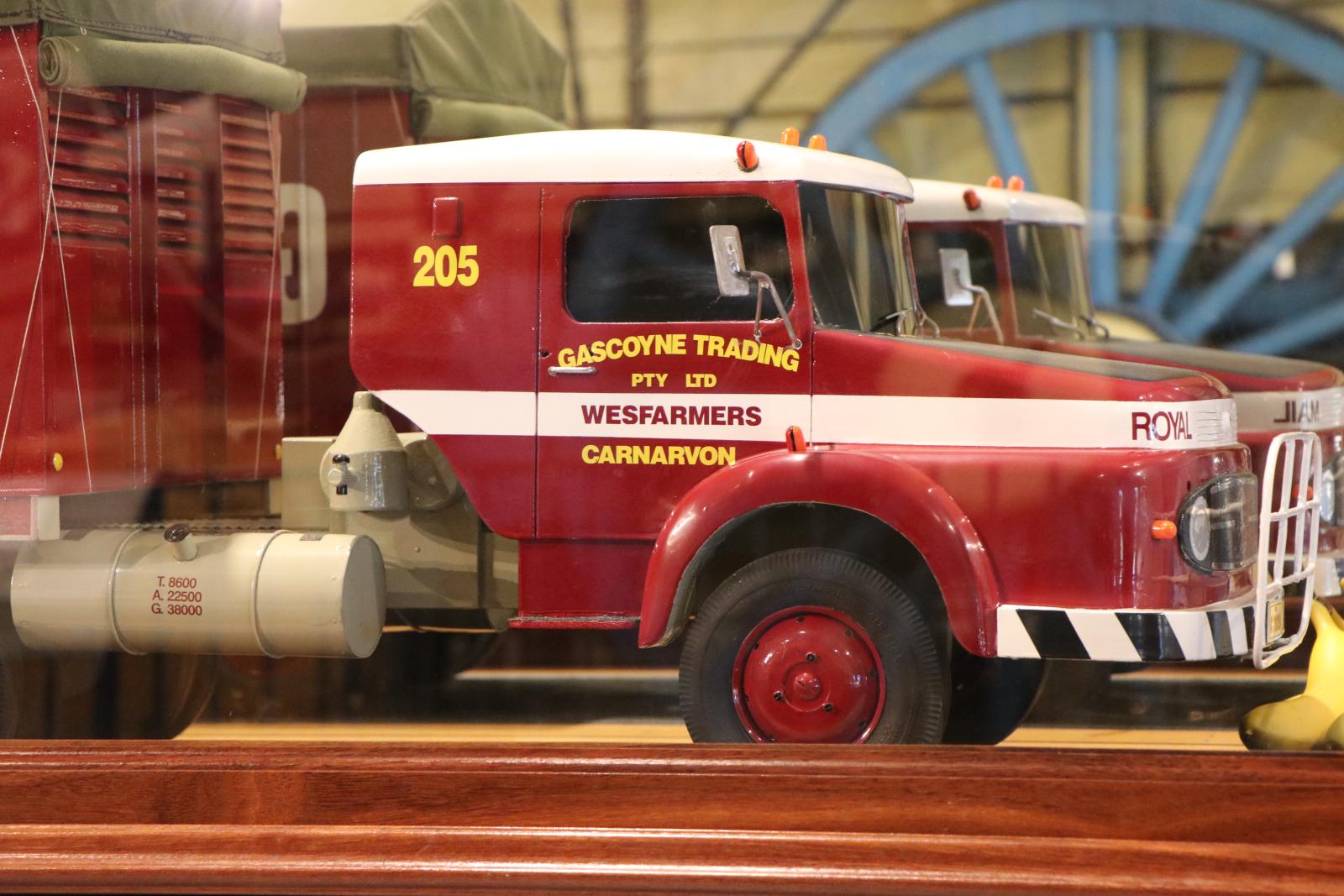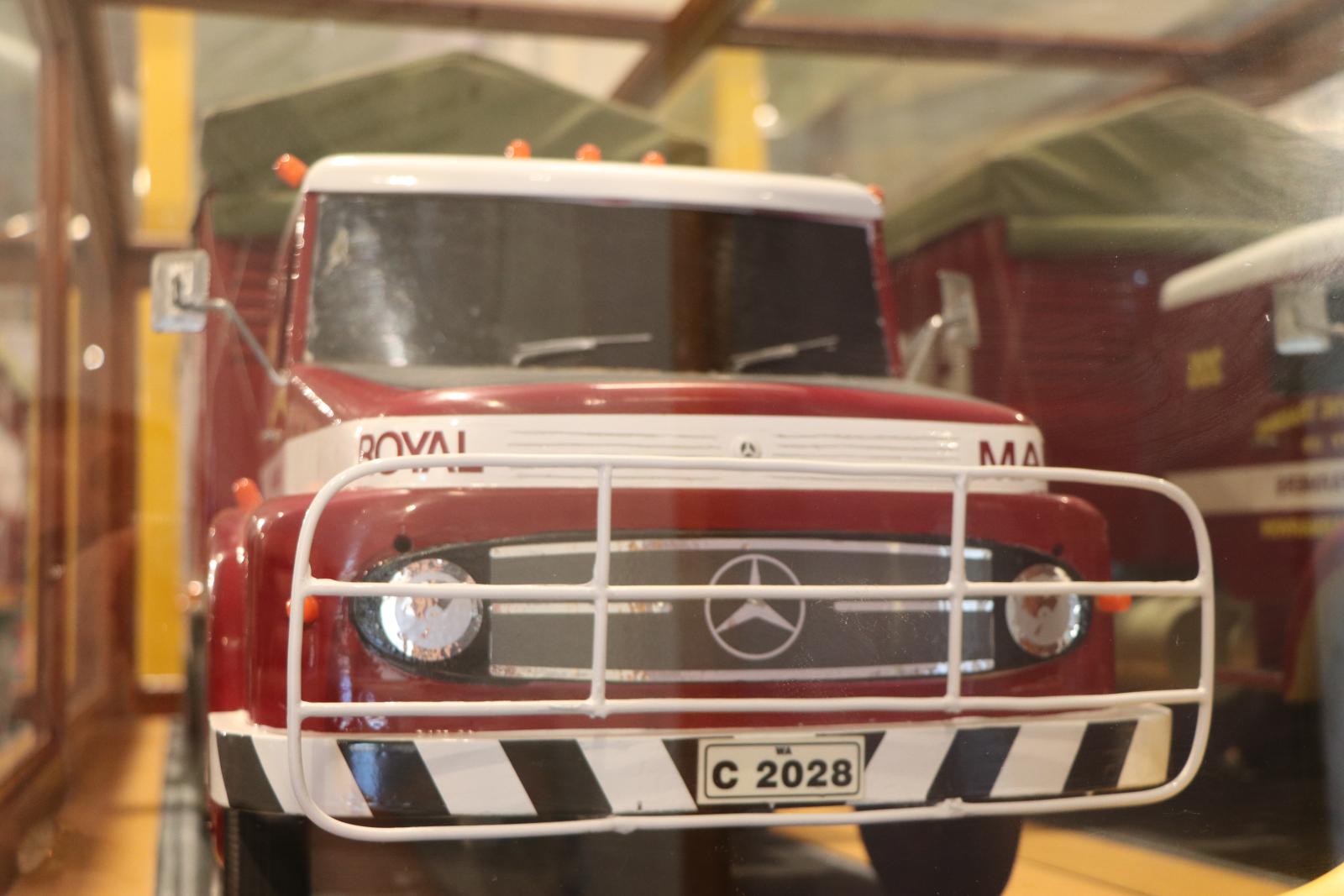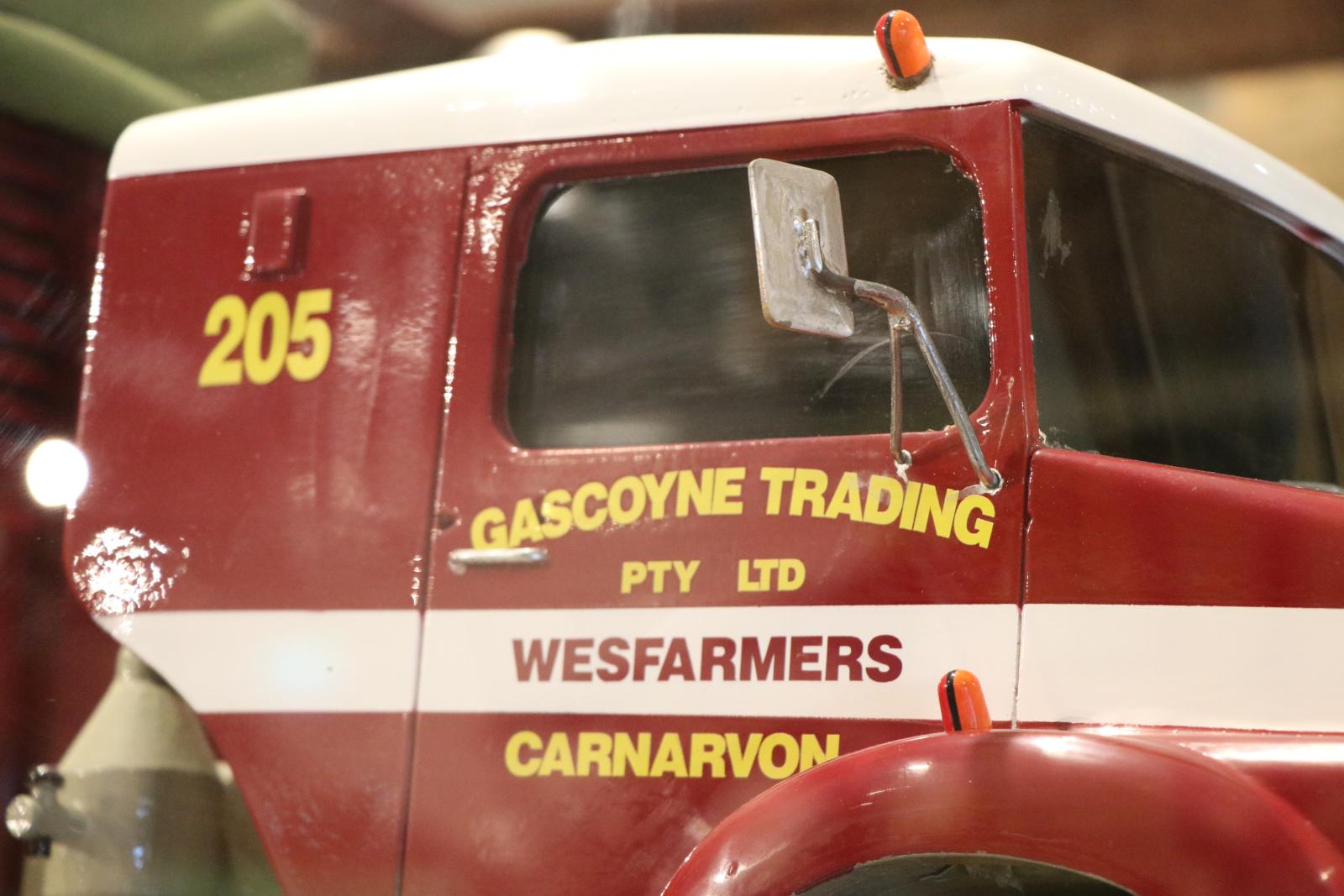 Scan this QR code to open this page on your phone ->