The merry-go-round in the Sea
Overview
1966 edition of The Merry-go-round in the Sea with blue cover.
Historical information
Julian Randolph Stow (known as Mick to his friends) was born on 28 November 1935 in Geraldton, Western Australia. He was educated at Geraldton Primary School, Guildford Grammar School and at the University of Western Australia. Stow's first novel, A Haunted Land, was published in 1957 and utilised the Ellendale-Sand Springs area as its setting. Approximately eight years later, The Merry-go-round in the Sea was published also based on his childhood surrounds.
Details

Details

Inscriptions and markings

Signed by Mary Stow, Randolph Stow's mother.

Contextual Information

Randolph Stow had strong ties to Geraldton and surrounding areas which helped shape much of his literary work. This item holds particular interest as it is personally signed by his mother, Mary Stow (nee Sewell).

Primary significance criteria

Artistic or aesthetic significance

Historic significance

Social or spiritual significance

Comparative significance criteria

Interpretive capacity

Object's condition or completeness

Rare or representative

Well provenanced

Links to additional resources
Geraldton Regional Library

Geraldton Regional Library
Organisation Details
View Collection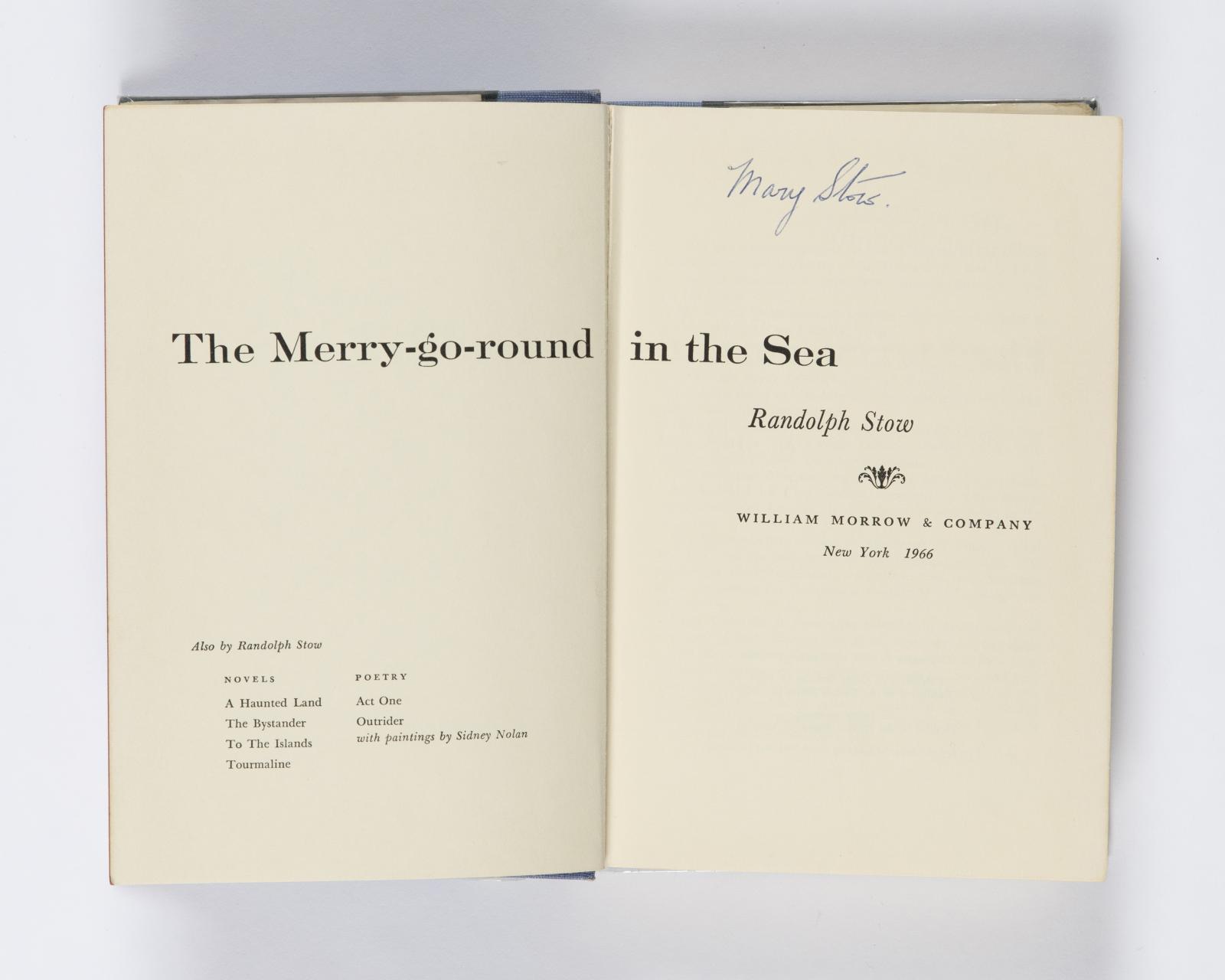 The cover page of The Merry-go-round in the Sea by Randolph Stow signed by Mary Stow.