Cap, Australian Militia Officers, The Swan Regiment, 1937, H.A. Hammond
Overview
Circular, black & green felt peaked cap. Green felt hat band stitched in place - rest of crown black felt with a narrow piping of green around the top of crown. Black plastic chin strap above peak & a Swan Regiment Badge in centre front. Brown leather lining inside brim and a plastic protector on top of crown. Black plastic peak, lined with green.
A white ribbon bow attached to centre back of leather lining.
Historical information
Hat worn by Lieutenant Herbert Alexander Hammond during inter-war militia service with 28th Battalion (The Swan Regiment).
Details

Details

Keywords

28th Australian Infantry Battalion, The Swan Regiment

Second World War

HAMMOND, Herbert Alexander, 1905-1976

Citizens Military Forces

Army Officer

Victoria Park, Western Australia

Fremantle, Western Australia

Kalgoorlie, Western Australia

Headdress

Primary significance criteria

Artistic or aesthetic significance

Historic significance

Comparative significance criteria

Interpretive capacity

Object's condition or completeness

Rare or representative

Well provenanced

Links to additional resources
City of Kalgoorlie-Boulder

City of Kalgoorlie-Boulder
Organisation Details
View Collection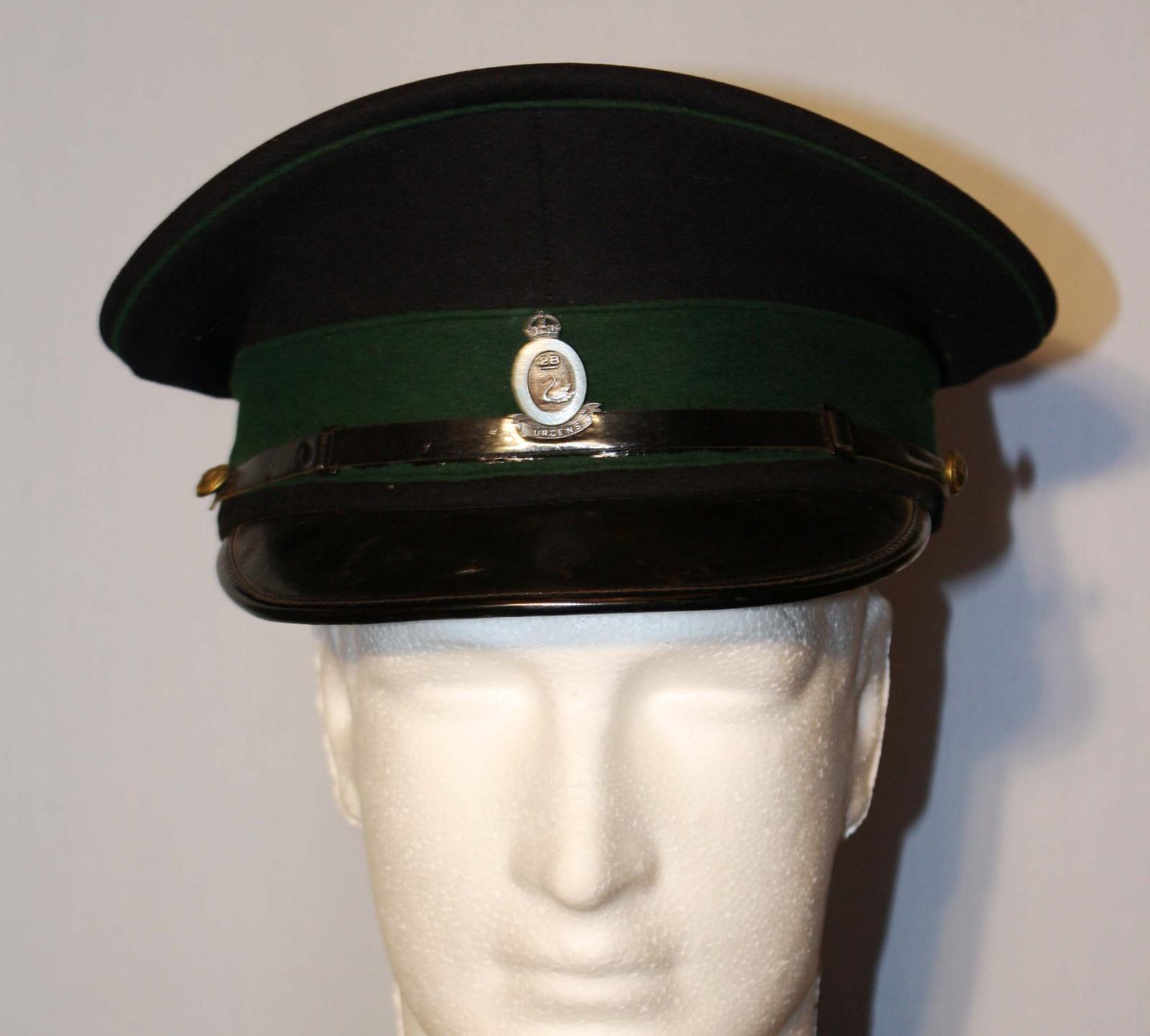 Cap, Australian Militia Officers, The Swan Regiment, 1937, H.A. Hammond