NUMBER PLATE 123 AK CITY LIVING COUNTRY STYLE
Overview
Rectangle metal cream enameled number plate. On the plate, black enameled raised numbers and letters [123 AK]. Between the numbers and letters is the COA coat of arms. This is a shield divided into thirds with a scene of the Narrogin Inn, orchards in the hills and the Canning River on it. Around the shield is a leather belt with text on it [CITY OF ARMADALE].
Across the bottom of the number plate is black printed text [CITY LIVING - COUNTRY STYLE]. Across the top in the middle in raised black text is [WA].
Holes puched into number plate, one in each corner and two more across the top.
Historical information
In the 1990s, the City of Armadale commissioned local license plates that included the City's logo, City Living - Country Style and the City coat of Arms. The plates were on sale through the Armadale Visitor Centre. In the 2000s, the plates sold for $160.
Details

Details

Statement of significance

This object is part of a larger collection of items that focuses on the history and impact of local government on the community. Local Government plays an important role in providing services to the local community and provides a snap shot into what issues are important to the local community. The object also represents the changing types of local government the district has experienced, road board to shire to town to city.


Comparative significance criteria

Rare or representative

Well provenanced
City of Armadale - History House

City of Armadale - History House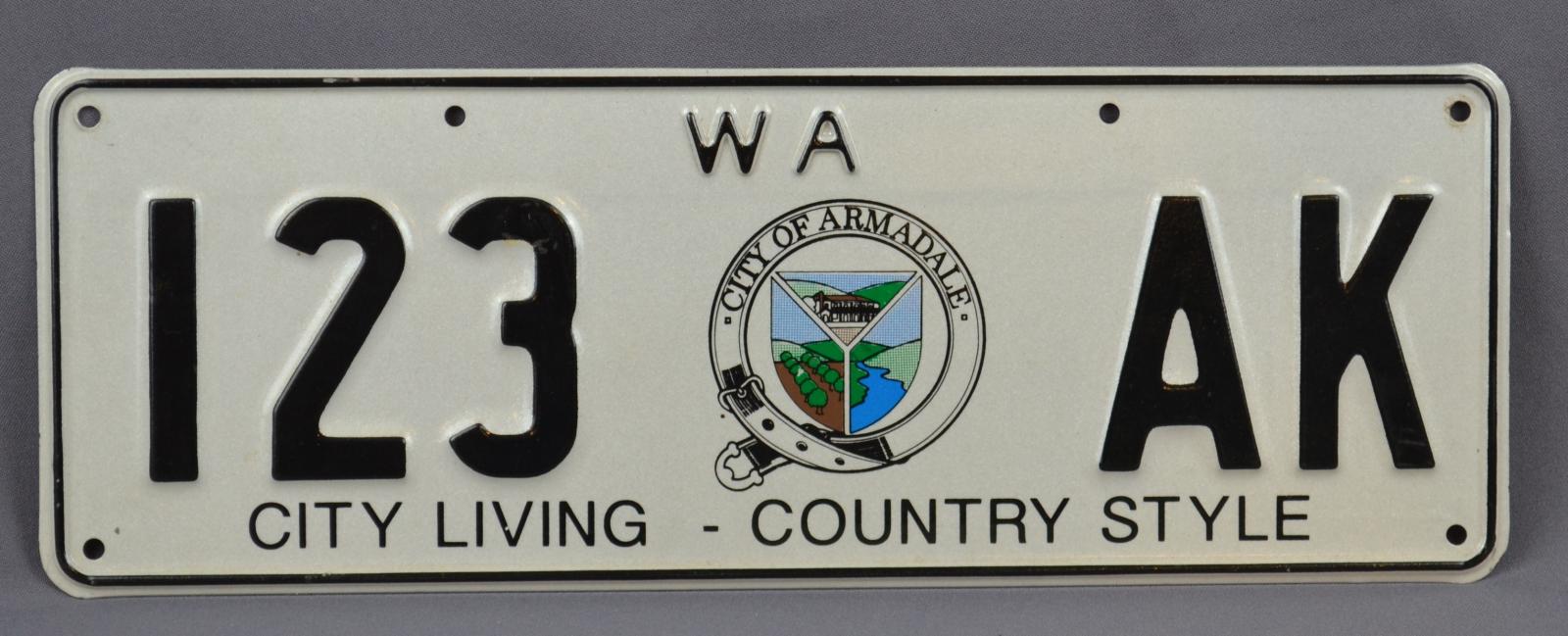 Scan this QR code to open this page on your phone ->