Busselton Historical Society
Published:
Monday, 20 June, 2022 - 16:22
The enactment of the Paris Police Ordinance in 1893 made France the first country in the world to introduce motor vehicle registration plates. However French efforts to implement vehicle registration predated the horseless carriage and can be traced as far back as the 18th century. Registration was seen as a method to obtain road maintenance revenue and a mechanism to link vehicles to owners to help identify responsibility in the event of accidents.
Before motor vehicles began to appear on Western Australian roads in the late 1890s, the Cart and Carriage Licensing Act of 1876 required all horse drawn vehicles to be licensed and these fees were important sources of revenue for the Road Boards and Municipalities. There was no standardisation of number plates and some areas simply required the owners to paint their name and license details on the vehicle. In 1910 the federal Motor Traffic Act made it a requirement that all Australian motor vehicles also had to be registered and carry number plates. The states would control the issue and design of number plates but each series was to start at 1 and be manufactured in enamel. Since 1936 the plates were to be uniform in size and use embossing with State dies. Nowadays standard number plates are sized 372mm x 134mm but other customised sizes can be purchased. In Western Australia standard rural plates begin with shire abbreviations followed by digits in the WA colour scheme.
The Sussex Road Board was formed in January 1871 to provide local government to an area that extended from Busselton to Augusta, including Dunsborough, Forest Grove, Jarrahwood and Margaret River. One month later the Municipality of Busselton was formed to manage the Town of Busselton. These 2 agencies were responsible for all number plates issued in the Busselton region until they merged in 1951.
Vehicles registered by the Sussex Road Board had number plates commencing with the letters SU and those registered by the Municipality of Busselton had number plates commencing with BN, which became BSN when the two entities merged. Balingup, which also used the BN prefix had a dot before the numbers to distinguish them from the Busselton BN.
The Museum considers itself lucky to have so many old number plates in its collection as there were so few vehicles registered in the district in the early days.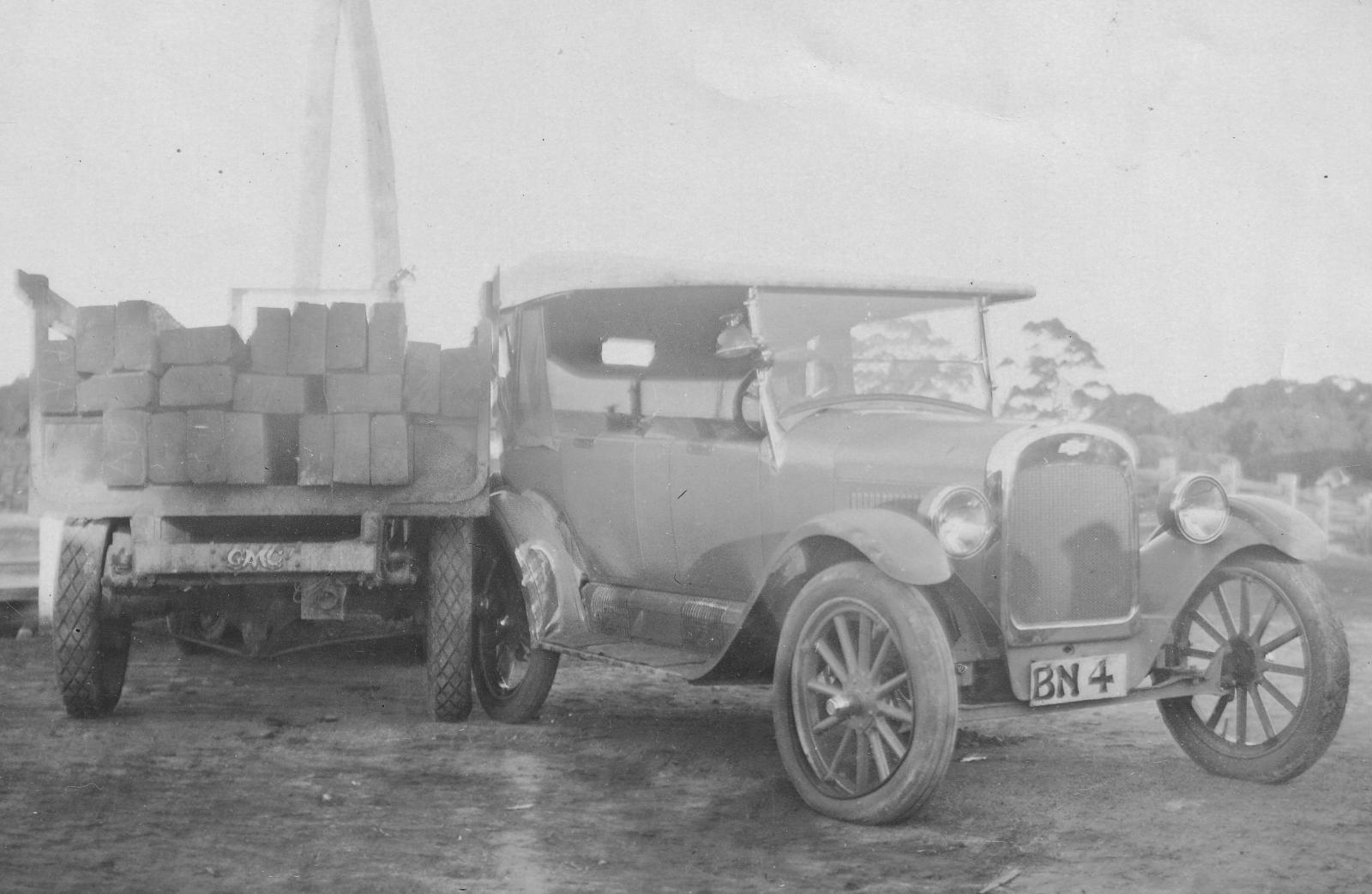 Percy Bignell's Chevrolet BN4 c1925.  Photo 3565 BHS Archive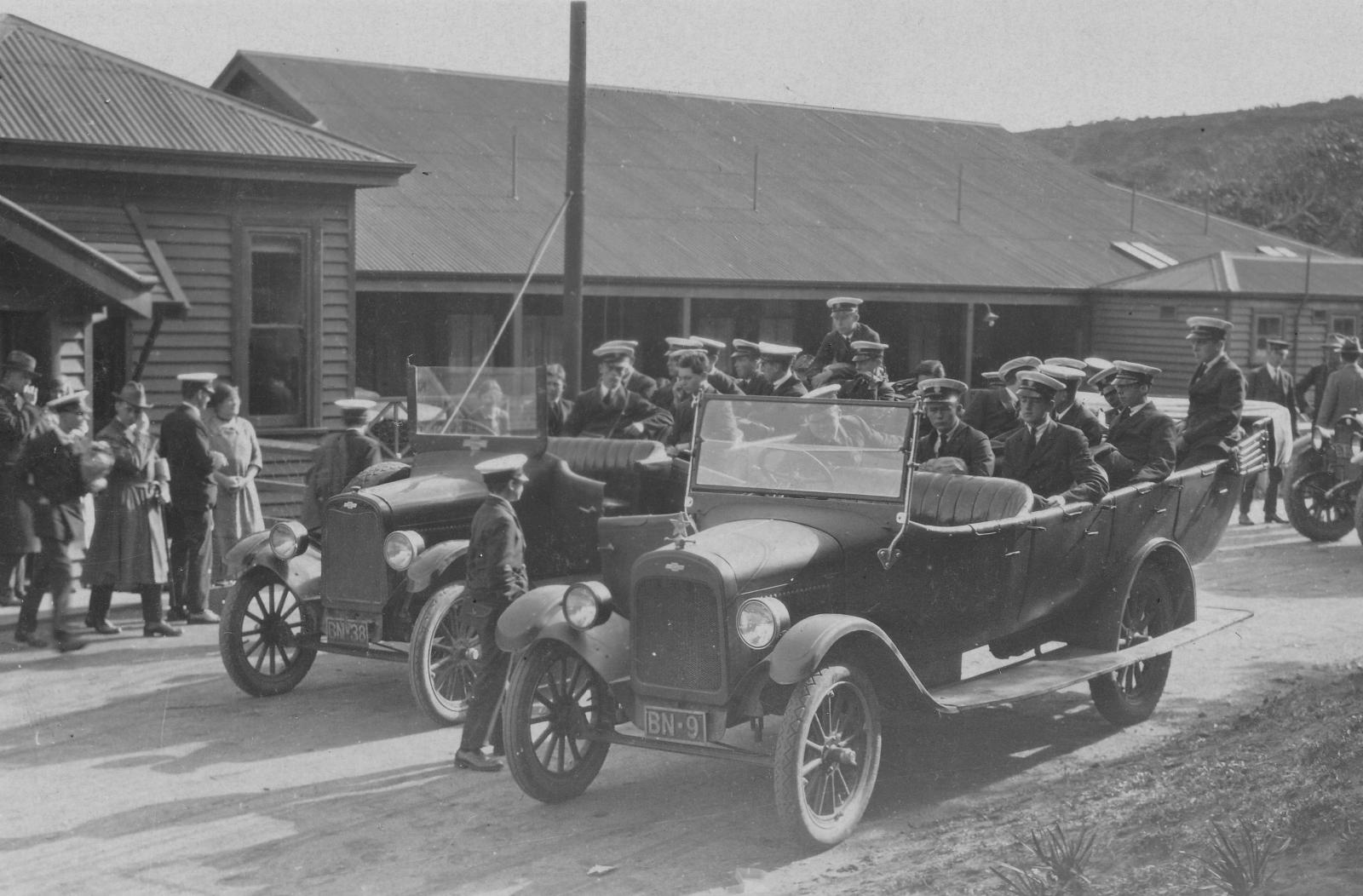 Percy Bignell's Chevrolet BN9 and his Charabanc BN38 carrying English Public School students from Caves House in 1929. Photo 58 BHS Archive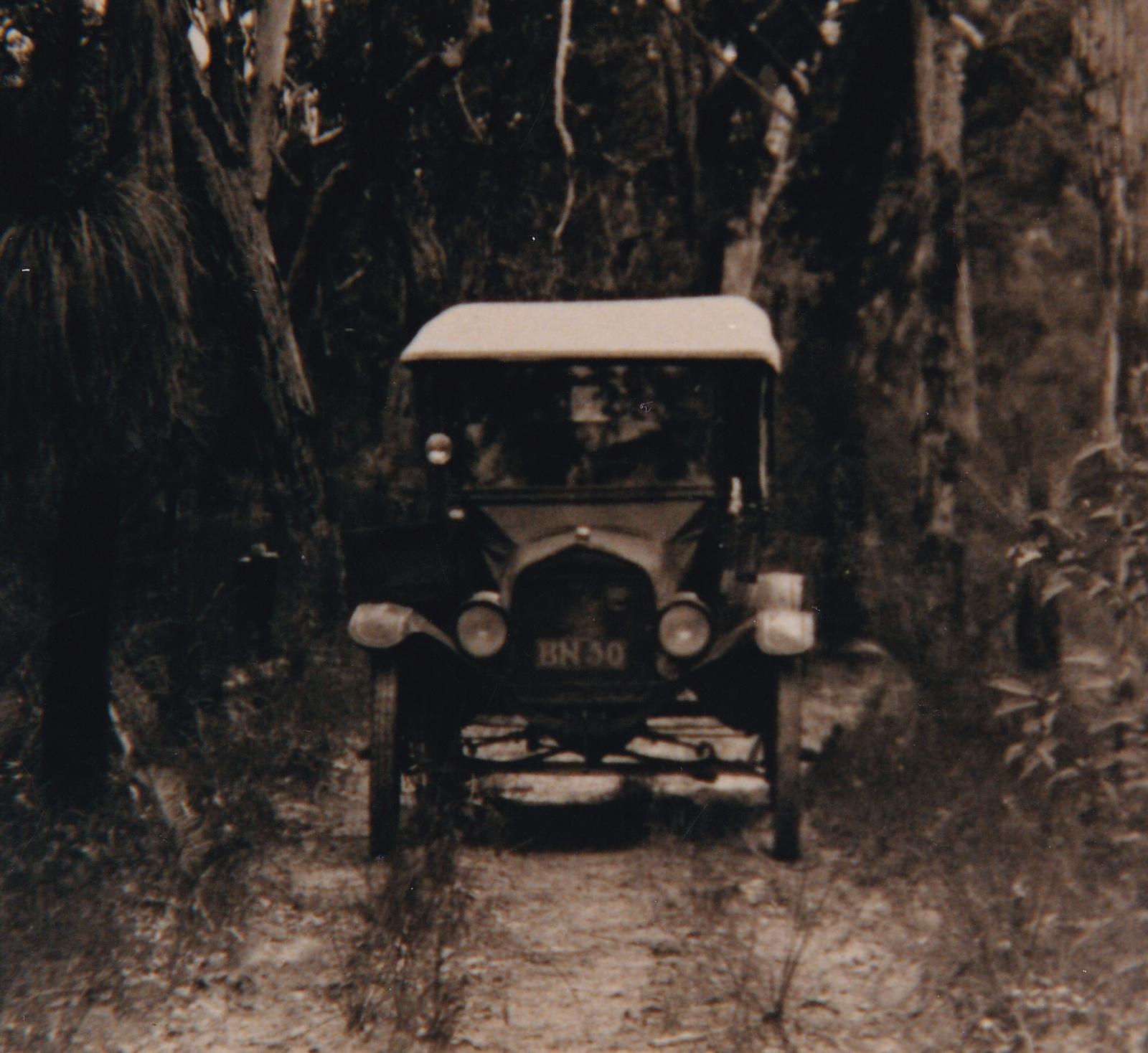 Rev Ernest Bryant's car, BN30, at Group 124 c1926. Photo 519 BHS Archive