Cup Cue Railway Refreshment Rooms
Overview
White cup with blue oval shaped crest and handle
Historical information
Larger local Railway Refreshment Rooms had their own logo on their china. This helped to ensure that items were returned.
Cue, on the Murchison Railway had its Refreshment Rooms built as part of the brick station.
Details

Details

Inscriptions and markings

with blue oval shaped crest with words Railway Refreshment Rooms Cue around the oval and in the centre an image of steam locomotive and carriages

Contextual Information

WA's first passenger trains started in 1879 but you could not walk through the train to reach a buffet or a dining car. It was 1905 before dining cars were introduced and 1921 for buffet cars. Instead railway stations often had a Refreshment Room to provide food and drink.

Statement of significance

Cue Railway Refreshment Room cup is significant for its links to the history on passenger travel within the WA Government railways and in particular the provision of catering services. Cue had a Railway Refreshment Room before buffet cars existed and so is indicative of the development of railways in WA.

Primary significance criteria

Historic significance

Social or spiritual significance

Comparative significance criteria

Interpretive capacity

Object's condition or completeness

Rare or representative

Well provenanced

Links to additional resources
Rail Heritage WA

Rail Heritage WA
Other items from Rail Heritage WA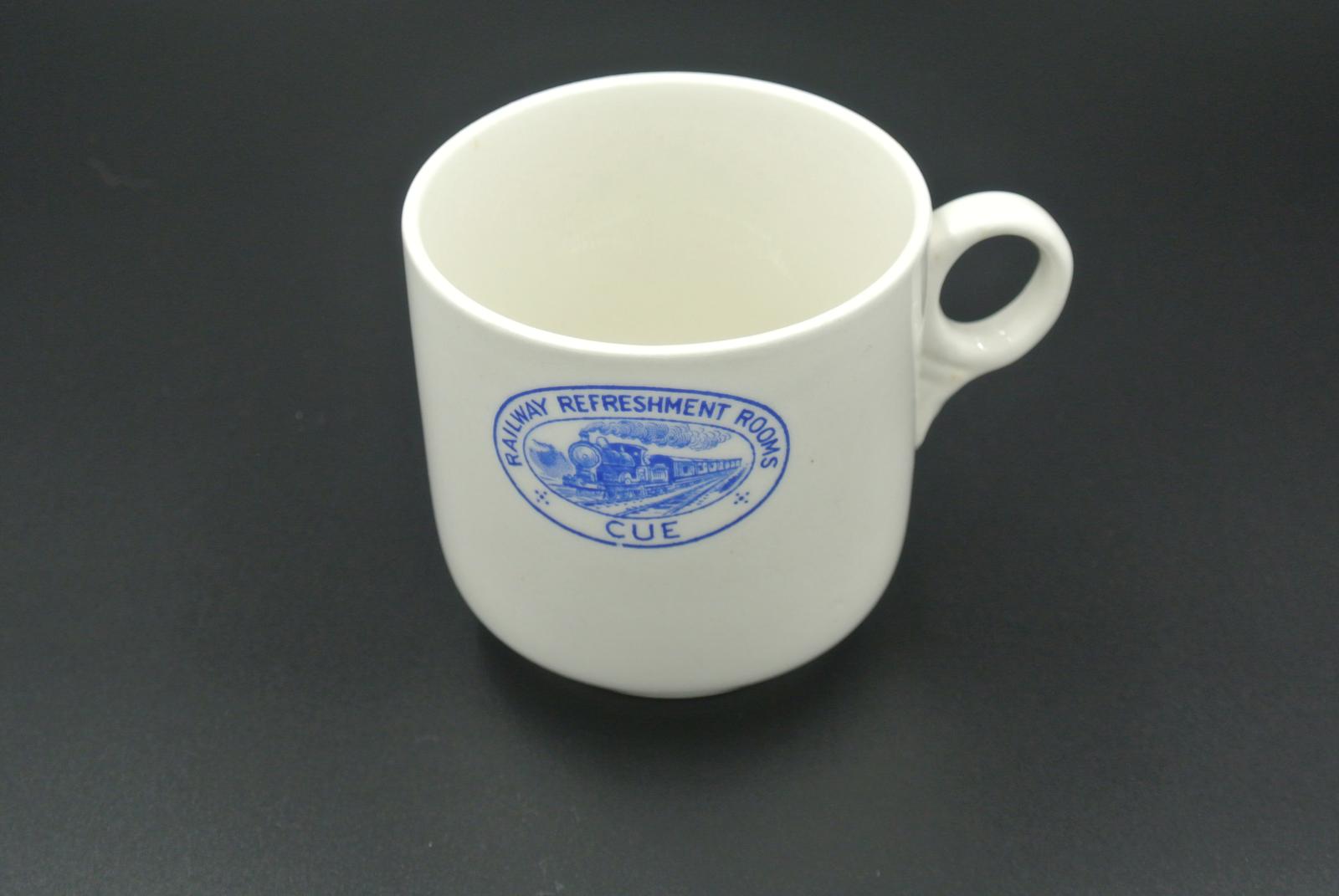 White cup by Johnson Bros with blue crest of Railway Refreshment Rooms Cue.