PETROL IRON
c. 1900 - 1950
Overview
Petrol operated Iron with a decorative metal and wooden handle.
The handle is attached to the base by 2 metal screws.
The base is made from cast iron with 18 vent holes.
On each side there is a metal globe shaped container with a small curved metal hose where the petrol was held.
There is a small metal pipe with a screw attached, possibly for control of flow.
Details

Details

Contextual Information

Gas pressure irons were manufactured as early as 1900 and were an improvement over earlier irons that had to be heated on the stove or heated by charcoal.
The types of fuel used included petrol, alcohol, methylated spirits and kerosene. The pump was used to build up pressure in the fuel tank. Then a match was lit underneath to make a flame inside the iron. They were lighter in weight and their temperature was more even, but they made ironing a potentially dangerous activity.
In 1938, Irene Hanna French (aged 30) of Irishtown, near Toodyay, was killed by an exploding petrol iron she was using in the kitchen of her home.

Primary significance criteria

Links to additional resources

Trove newspaper article about death of Irene French from exploding petrol iron.
Shire of Toodyay

Shire of Toodyay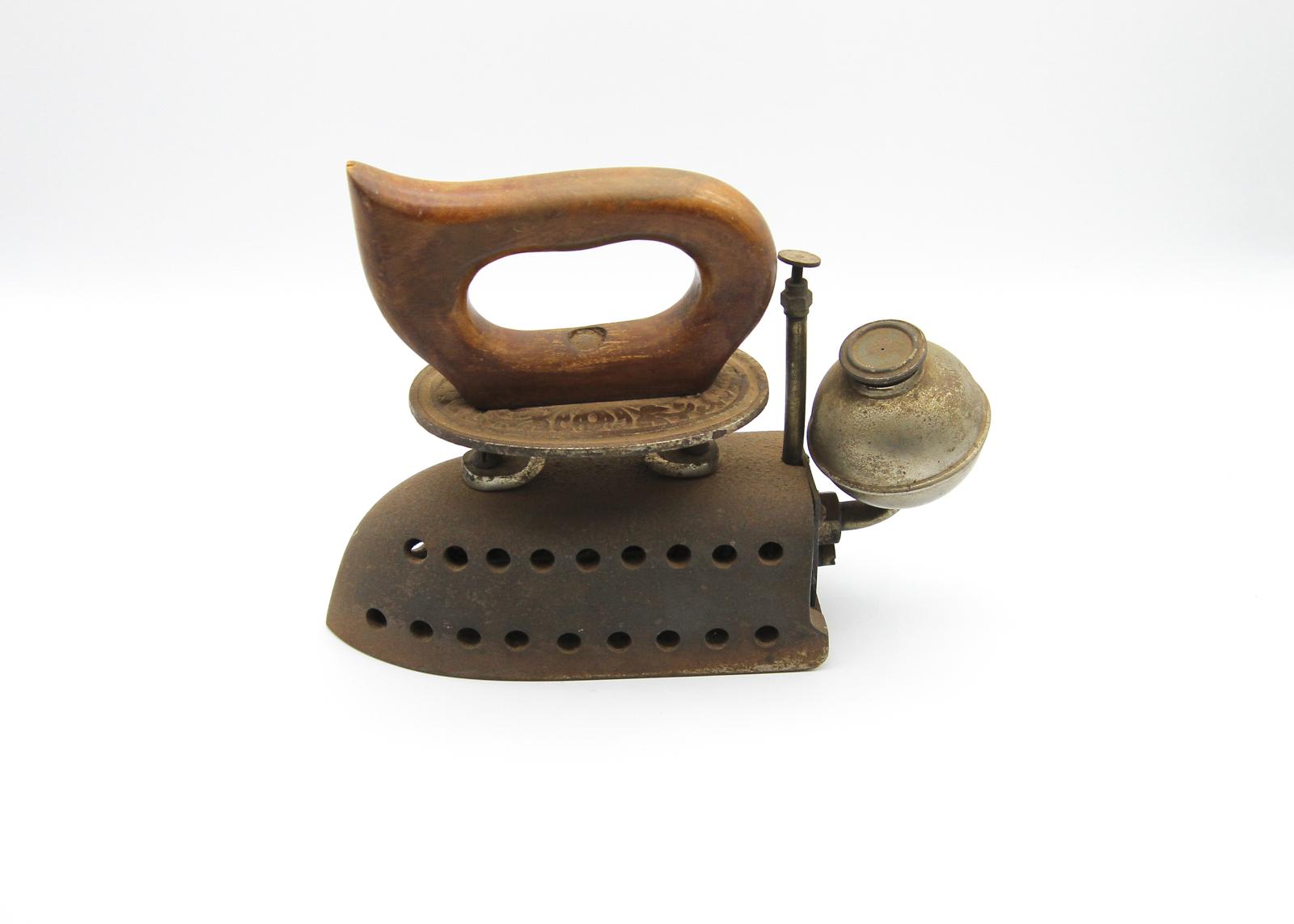 Scan this QR code to open this page on your phone ->