PHOTOGRAPH: WINNERS JUNIOR SHIELD, SUBIACO TENNIS CLUB, 1949
1949
Overview
Black and white studio portrait of four young men, two standing and 2 seated, wearing tennis clothes of white shorts, white short sleeved shirts, white shoes and socks. One young man is wearing a white cable-ribbed long sleeved jumper, and the two front men are holding racquets.
Printed above the photograph on mount is: 'Subiaco Lawn Tennis Club - Winners Junior Shield Competition, 1949'.
The men's names are printed beneath: N. Herd; J. Dehring; B. Bowen (Capt.); N. Pearse. Absentees - R. McKennay; R. Payne.
Details

Details

Inscriptions and markings

Illustrations Ltd., Perth

Statement of significance

local, social and sporting history
Subiaco Museum

Subiaco Museum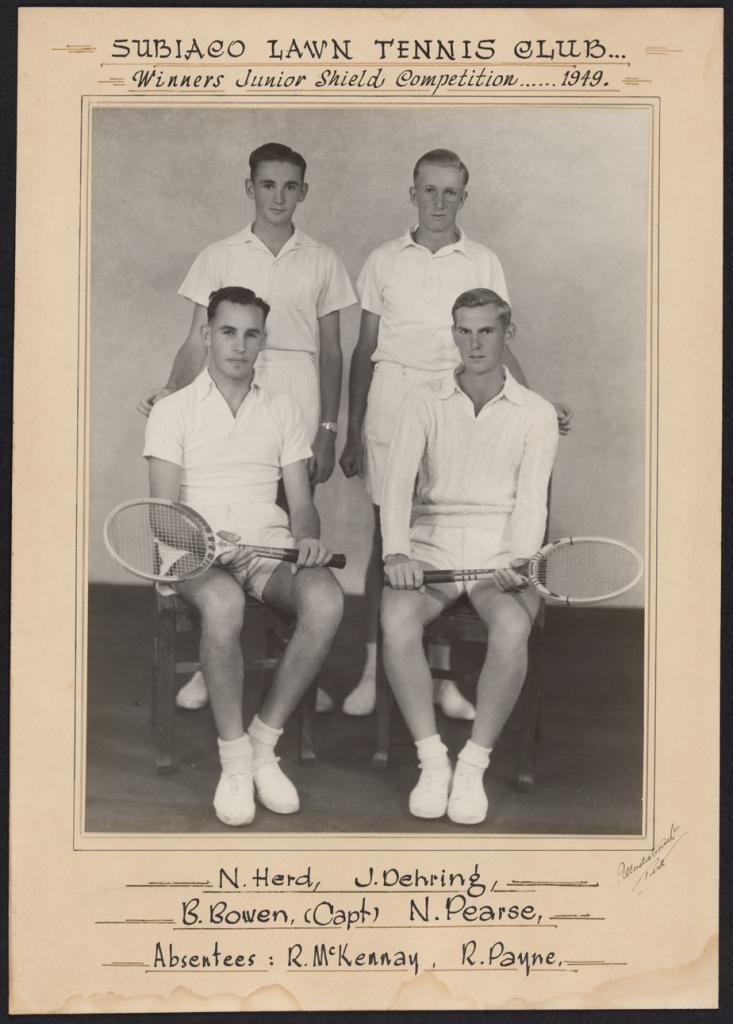 Scan this QR code to open this page on your phone ->