Vehicle number plate GH 4
c. 1920
Overview
green and red enamel paint on a metal background.
Historical information
A Greenough Roads Board vehicle number plate that possibly belonged to Emily Jane Hamersley of Georgina who had a Studebaker with license GH.4 between 1922-27.
Emily Jane Hamersley (nee Anderson) was born in 1860. She married George Hamersley, farmer at Greenough on 02/11/1880.
Details

Details

Contextual Information

If this can be proven to have belonged to Emily Hamersley, it is an important indicator of early female ownership of motor vehicles.

Place made

Greenough
Western Australia
Australia

Primary significance criteria

Social or spiritual significance

Comparative significance criteria

Interpretive capacity

Rare or representative
Greenough Museum and Gardens

Greenough Museum and Gardens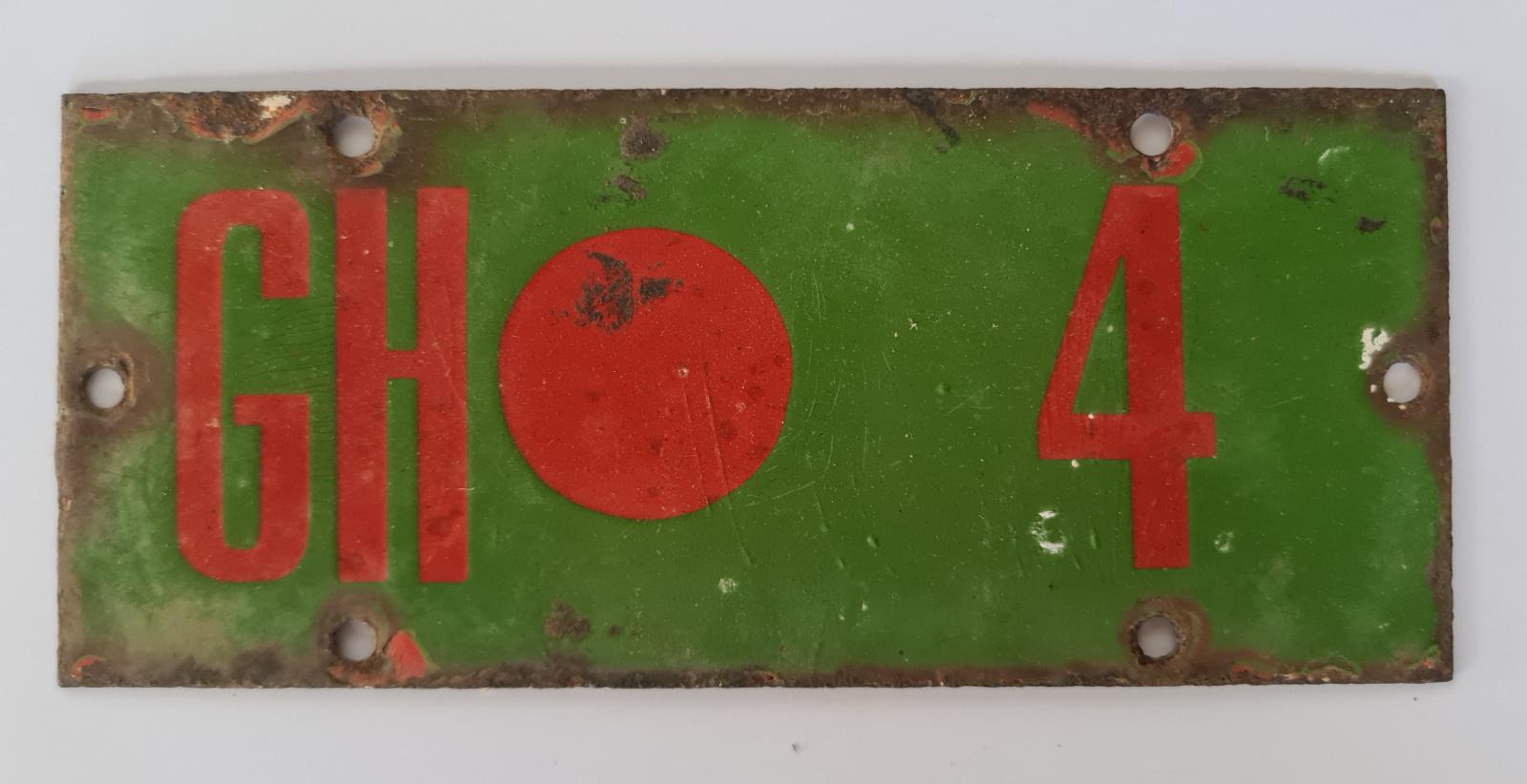 Greenough Roads Board number plate
Scan this QR code to open this page on your phone ->