Photograph of two boys with bicycles
c. 1938
Overview
Black and white photograph of two boys with bicycles.
Historical information
Peter Maley (foreground), with unknown boy in background.
Peter Maley was born 1/11/1923, the only son of Septimus Frank and Frances (Fanny) Isabella Maley (nee Hamersley).
He died from injuries on 25/06/1938, after being hit by a car whilst riding his bicycle in Geraldton.
Details

Details

Place made

Geraldton
Western Australia
Australia

Primary significance criteria

Social or spiritual significance

Comparative significance criteria

Interpretive capacity

Well provenanced
Greenough Museum and Gardens

Greenough Museum and Gardens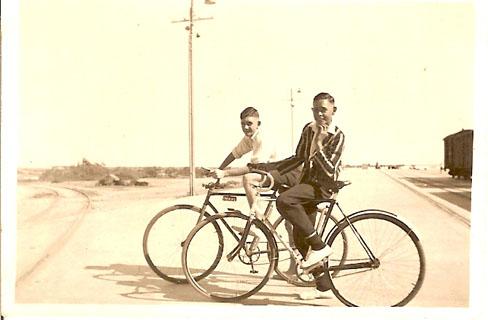 Peter Maley and a friend c1938
Scan this QR code to open this page on your phone ->