Birtwistle Local Studies Library
Published:
Wednesday, 7 September, 2022 - 11:47
Armadale Women's Emergency Corps [AWEC] was formed in response to the worsening situation during World War Two. It was operated by Armadale's sole police officer Denzel (Roy) Fletcher and his wife, Sheila. The Corps consisted mainly of 16-20 year old young women but was also popular with married and older women as well. Over its four years of existence more than 60 women joined AWEC, with many going on to serve in the Women's Armed Services. Members were recruited from Armadale, Kelmscott, Byford, Gosnells and Bedfordale.
The women met regularly to be trained in skills that could be put to good use in event of the conflict extending to Australia such as first aid, firing guns, signalling by Morse code, ambulance work and elementary nursing. The Corp also drilled in carrying out a range of support roles and worked in conjunction with the Volunteer Defence Corps [VDC] run by the RSL and Air Raid Precautions [ARP] wardens. They were also involved in the Volunteer Air Observers Corps which was formed in July 1942. The presence of a dedicated band of well-trained women in the District proved useful.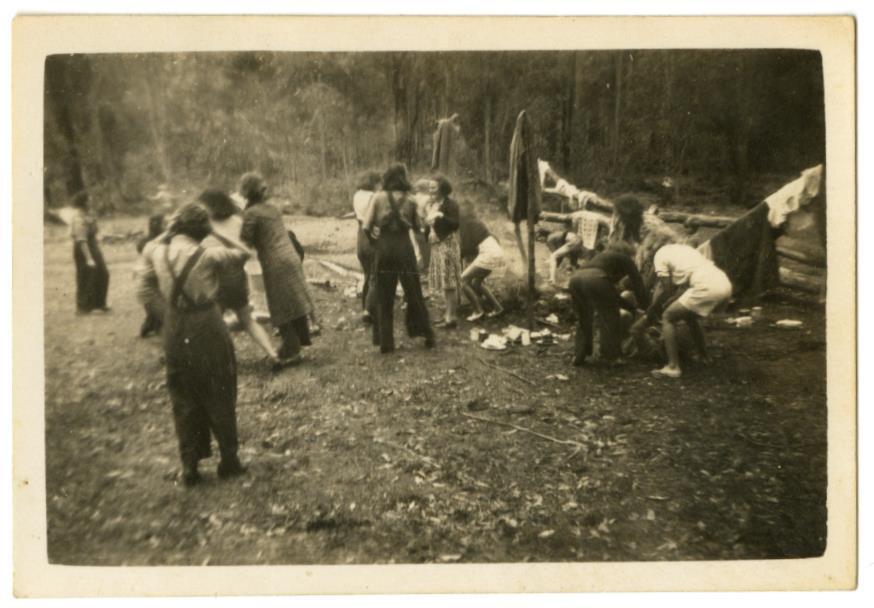 Face charcoaling exercise by the AWEC members.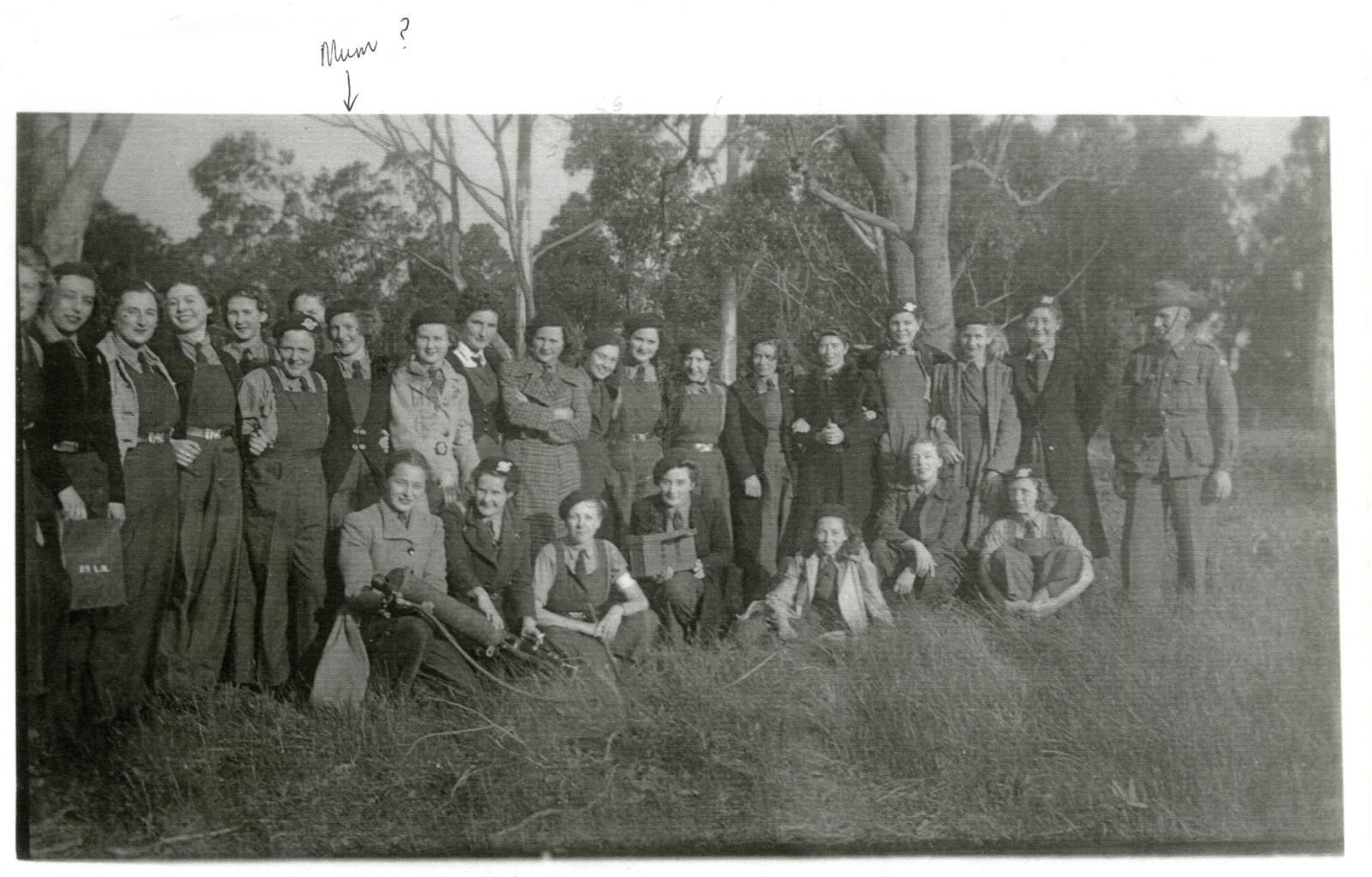 Group photograph of AWEC members.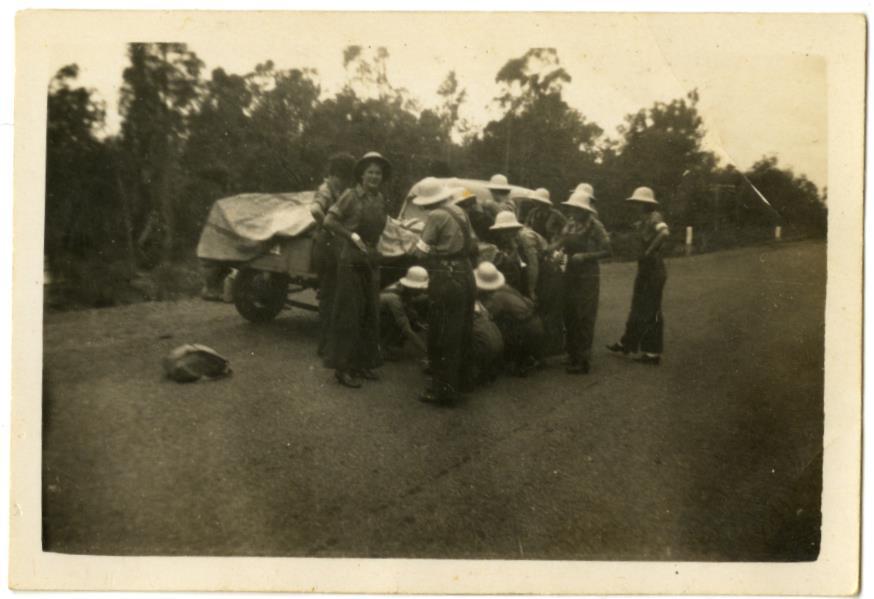 Roadside repairs to trailer en-route to the camping exercise at Turtle Pool, Gleneagle.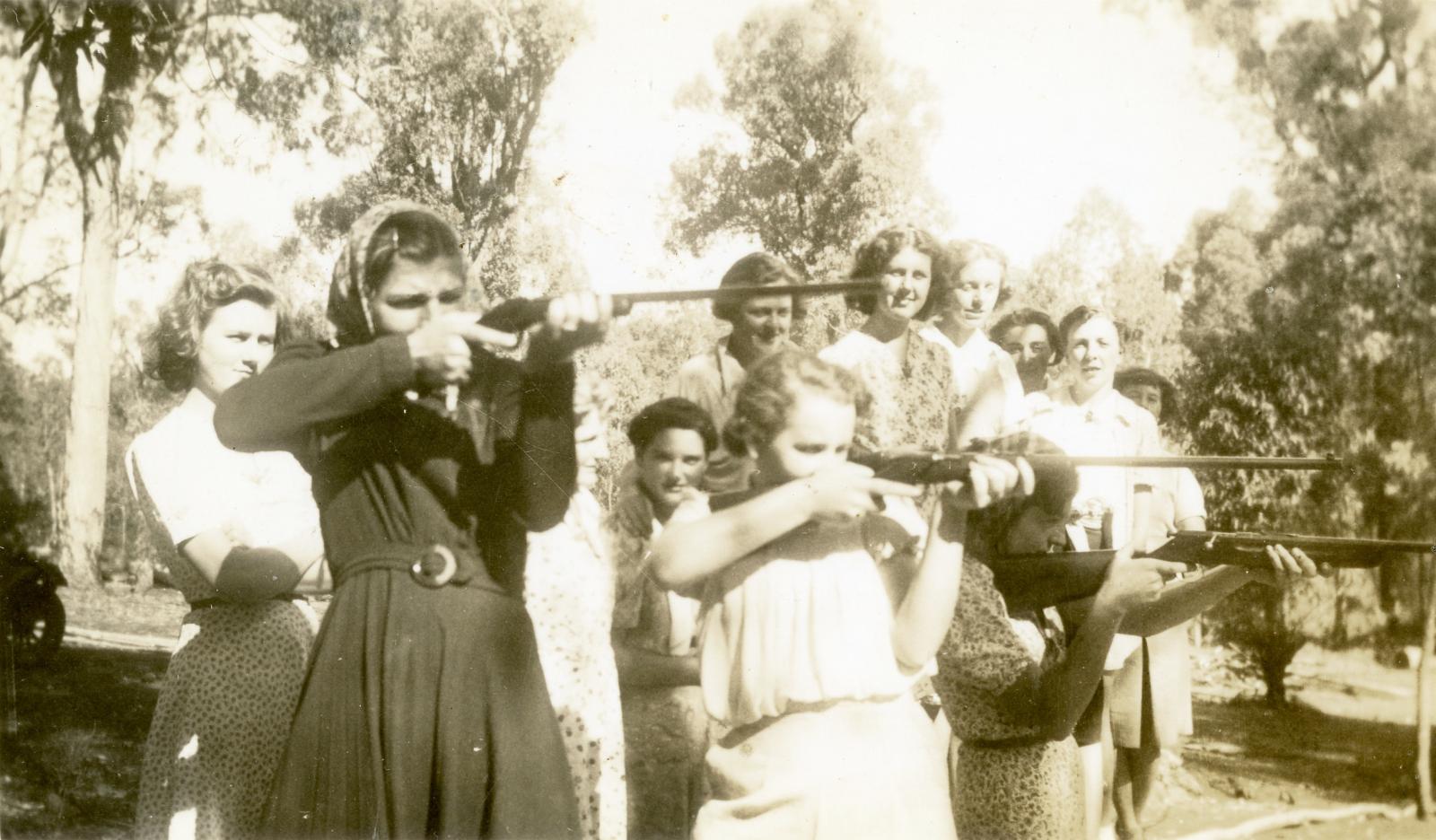 AWEC members learning to fire a rifle.