A Rare Bravery Award for an Australian Nurse
Published:
Monday, 1 June, 2020 - 10:33
Alicia Mary Kelly was born on 16 September 1874 at Galway, Ireland. Nothing is known of her childhood or migration. She completed nursing training at the (Royal) Melbourne Hospital in 1910. 
On 29 March 1915, aged 29, (actual age 41) Alicia Kelly enlisted in the Australian Army Nursing Service, Australian Imperial Force. In April she embarked with reinforcements for the 1st Australian General Hospital. She reached Egypt in time to receive the thousands of wounded after the landing at Gallipoli. From 28 August until December 1915 she made at least two trips on Euripides, transporting severely wounded men home to Australia.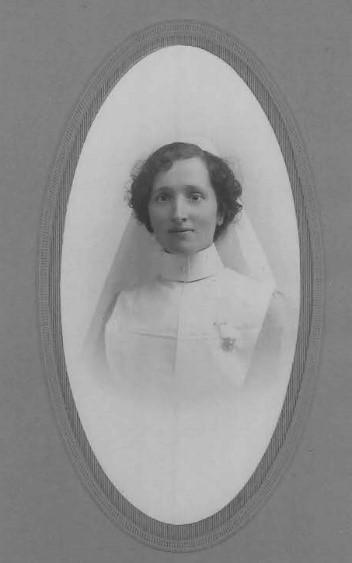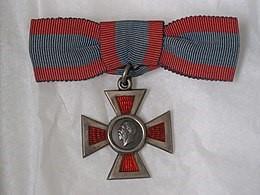 In April 1916 she was posted to France serving with the 1st A.G.H. and the 29th Casualty Clearing Station and on 31 July was transferred to the 3rd Australian Casualty Clearing Station. It was there she was awarded the Military Medal for 'conspicuous gallantry under fire'. Sister Kelly was on duty at the 3rd A.C.C.S. during an air raid. Orders evacuated the medical staff as bombs fell. A padre discovered Sister Kelly sitting in one of the hospital tents holding a patient's hand. When he asked why she had not left with the rest she answered 'I couldn't leave my patients' 
From August Sister Kelly worked at the 3rd A.G.H. before returning to England in March 1918 for transport duty and then to Australia in May. After her discharge Alicia Kelly married Arthur Rupert Chipper, a corporal in the 10th Light Horse. After many years at Bullaring the Chippers moved to a farm at Narrogin. At the outbreak of World War II, despite poor health deriving from her 1914-18 war experiences, Mrs Chipper returned to nursing and was appointed matron of the Old Women's Home in West Midland (Woodbridge).
History of the Kelly Family by Alicia's great-niece, Debbie McCauley
http://tauranga.kete.net.nz/remembering_war/topics/show/1536
Biographical and genealogical profile of Alicia Kelly
https://www.geni.com/people/SN-Alicia-Chipper/6000000023526264403
Police and Boer war service of Alicia's brother Lieutenant John Bell Kelly
https://www.geni.com/people/Lieut-John-Kelly/6000000009422668491
Boer War and Australian Imperial Force service of Alicia's brother George Arthur Kelly
https://www.aif.adfa.edu.au/showPerson?pid=161326
http://tauranga.kete.net.nz/remembering_war/topics/show/2554