A Capel Family
Ron Maidment Archives
Published:
Thursday, 3 March, 2022 - 10:17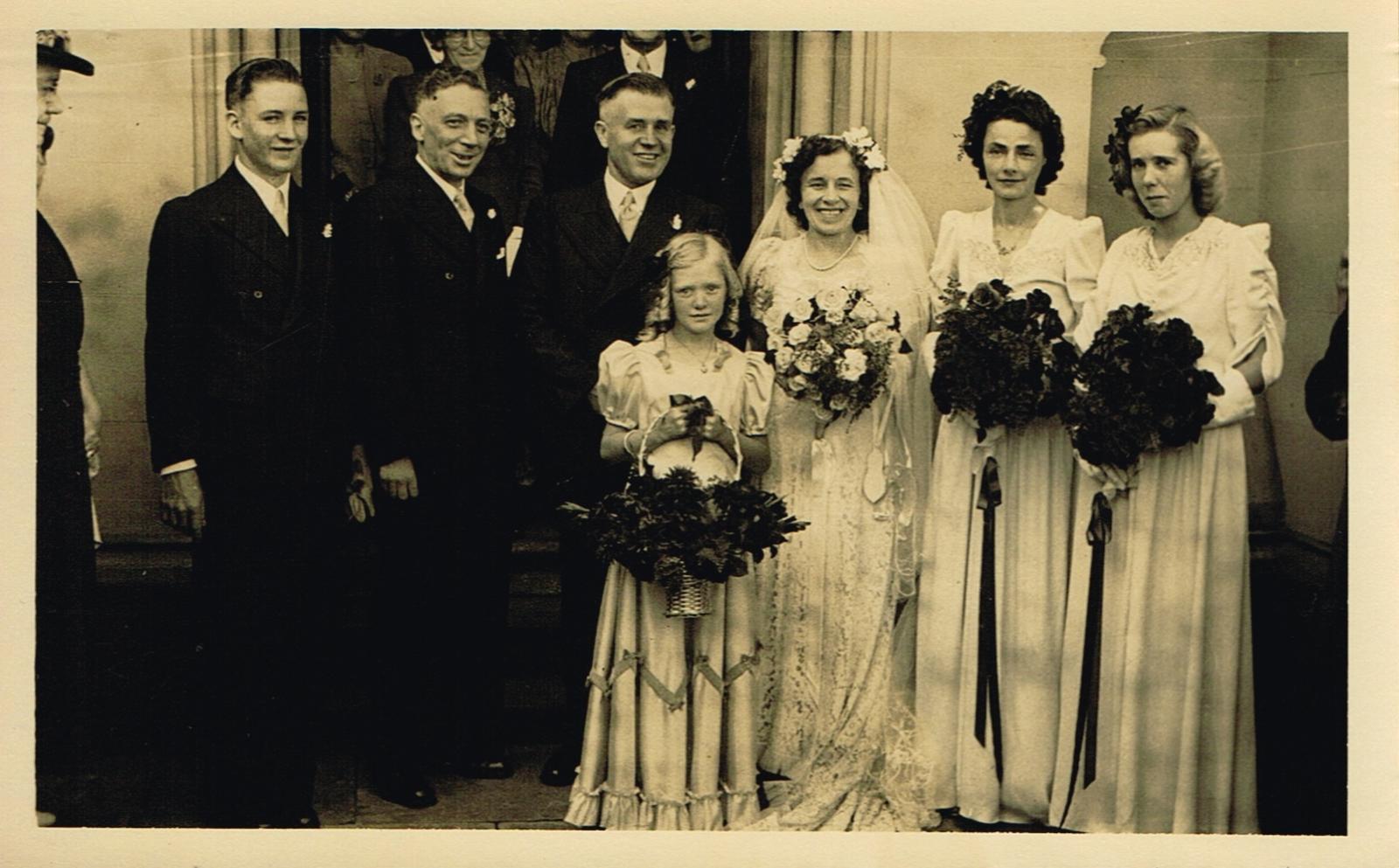 The Aspden Collection represents a significant slice of local history, consisting of hundreds of items created and collected by the Aspden-Connell family of Capel and donated to the archive by Ted Aspden.
Some of the items in the collection include:
40 photographic negatives
Around 130 photographs (digitised)
Greeting cards, birthday cards and postcards
Various letters and telegrams
Certificates of births, deaths and marriages
Certificates of business registration
Certificates of graduation
Financial documents
A wooden commemorative shield presented to Ted Aspden
A 1936 farm diary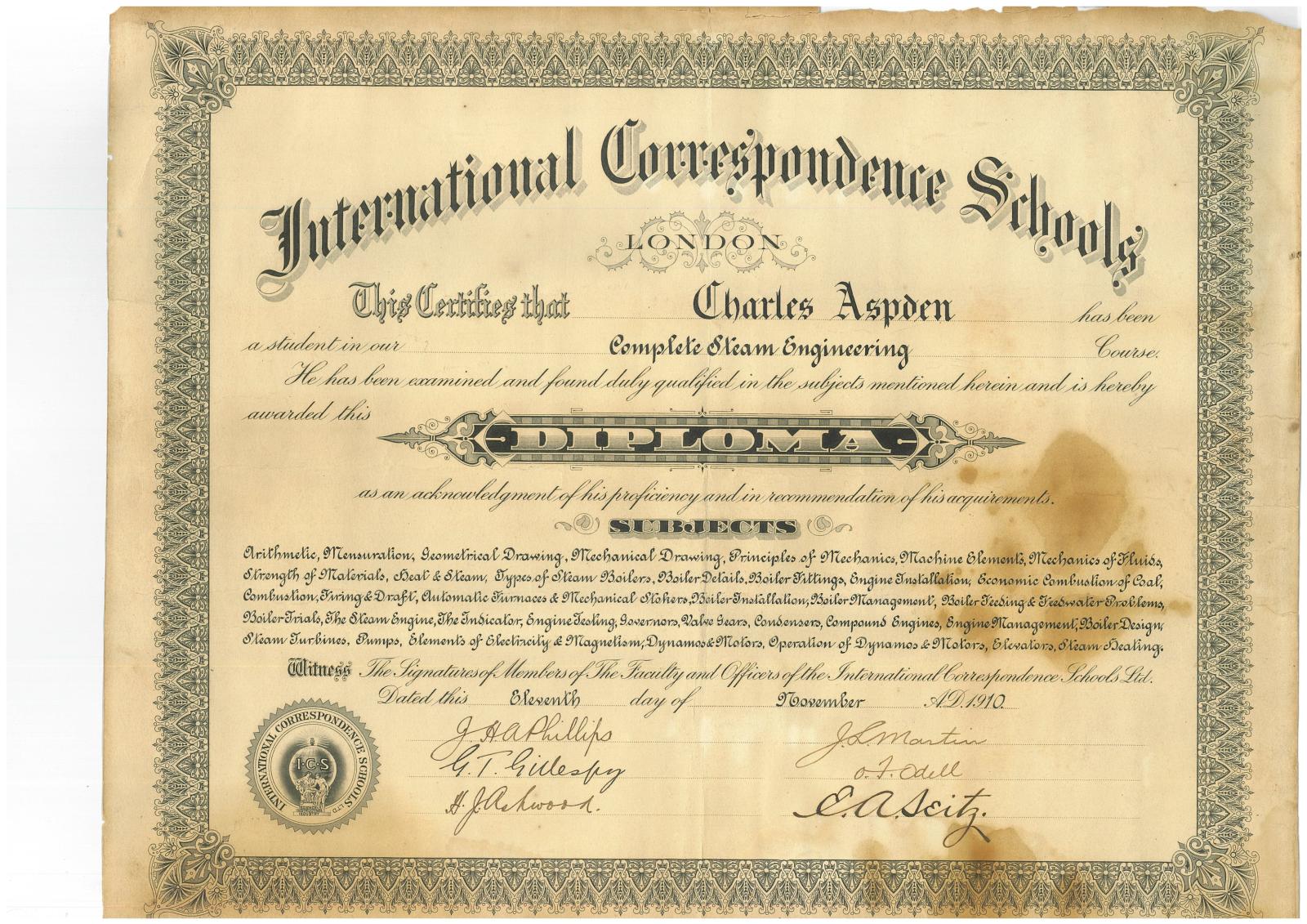 One of the oldest items in the collection is a graduation certificate awarded to Charles Aspden by the International Correspondence Schools of London. This award recognises Charles' completion of the course 'Complete Steam Engineering' and is dated 11th November 1910.
Above: Certificate of Registration as a timber hauler. Authorised by the Conservator of Forests.
In 1930, Charles Aspden worked in Collie as a hauler in the timber industry.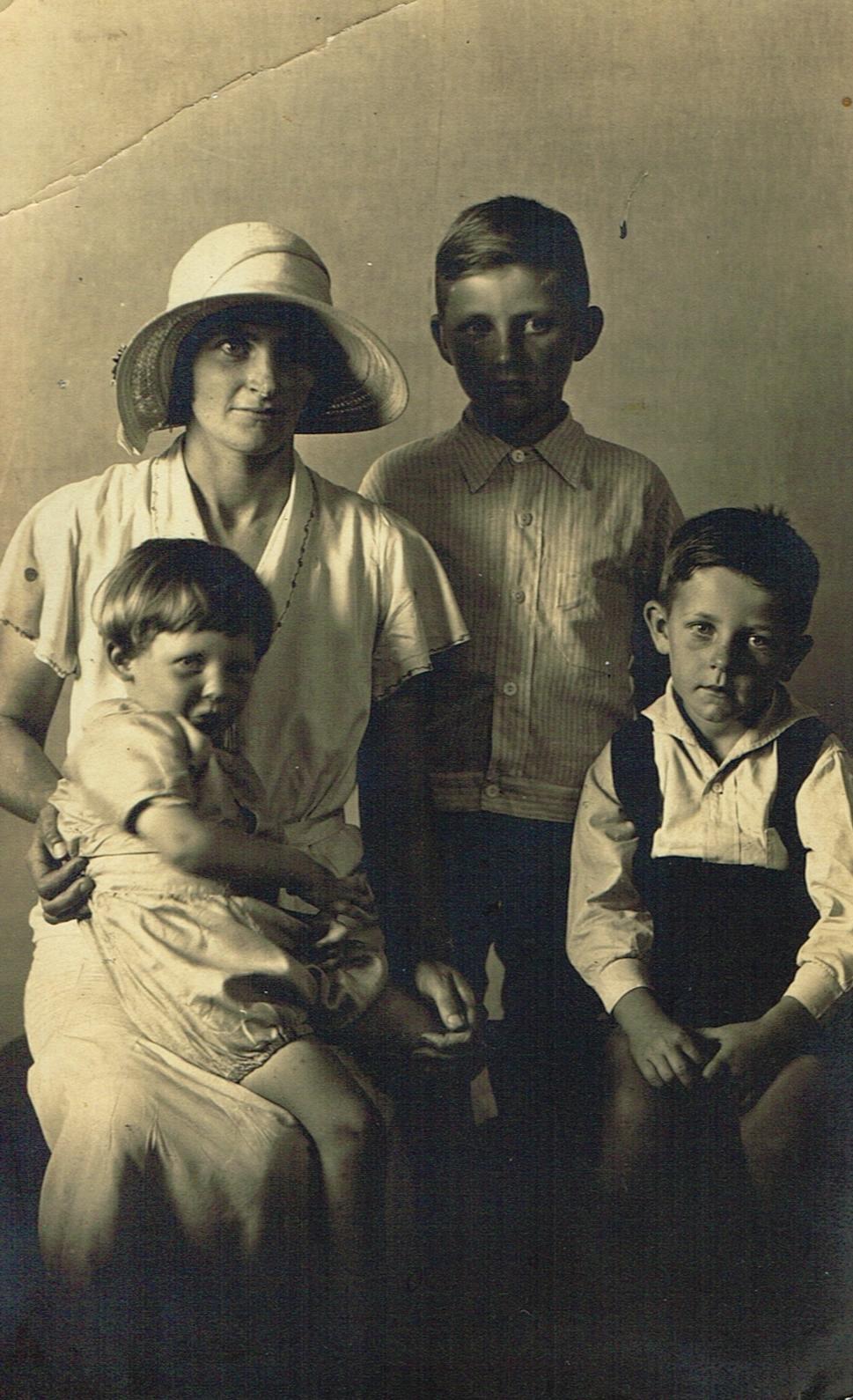 Above: Lillian Aspden and her boys. Charles and Lillian Aspden had three sons, Edward (Ted), Douglas and Charlie. Lillian Aspden (nee Connell) was the daughter of Catherine Sullivan and Dennis Connell. Catherine Sullivan was born in Auckland, New Zealand in 1866 and married Dennis Connell in 1898. The Connell family's Western Australian roots reach back to 1853, when convict Denis (Dinny), Lillian's grandfather, arrived in the colony. Dinny married Julie Layhte in 1853 and when his sentence expired the following year he worked odd jobs until the couple had enough money to buy a small block on the edge of Stirling's ribbon grant between Bunbury and Vasse.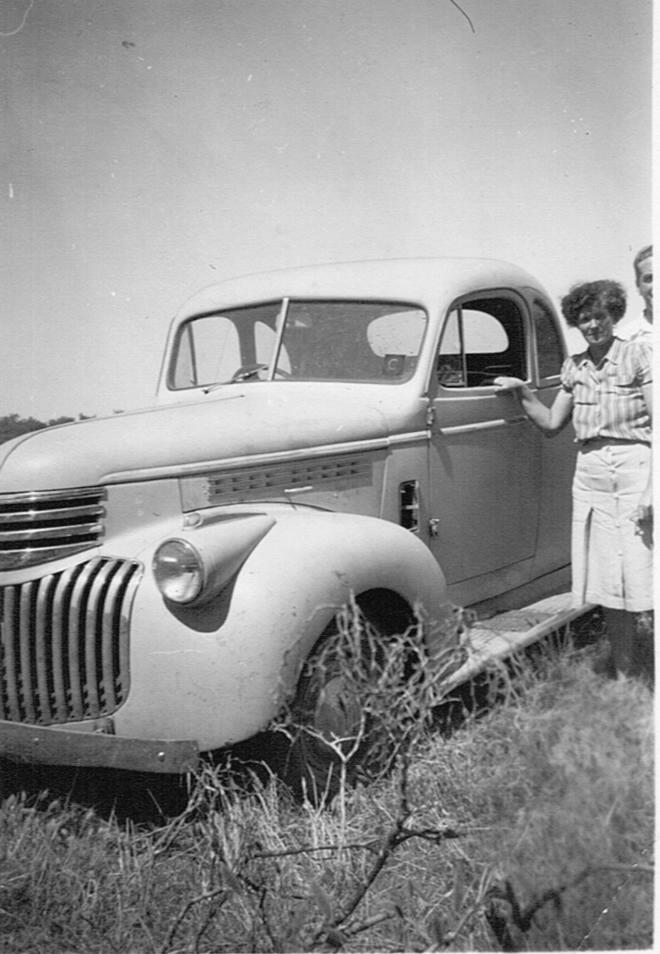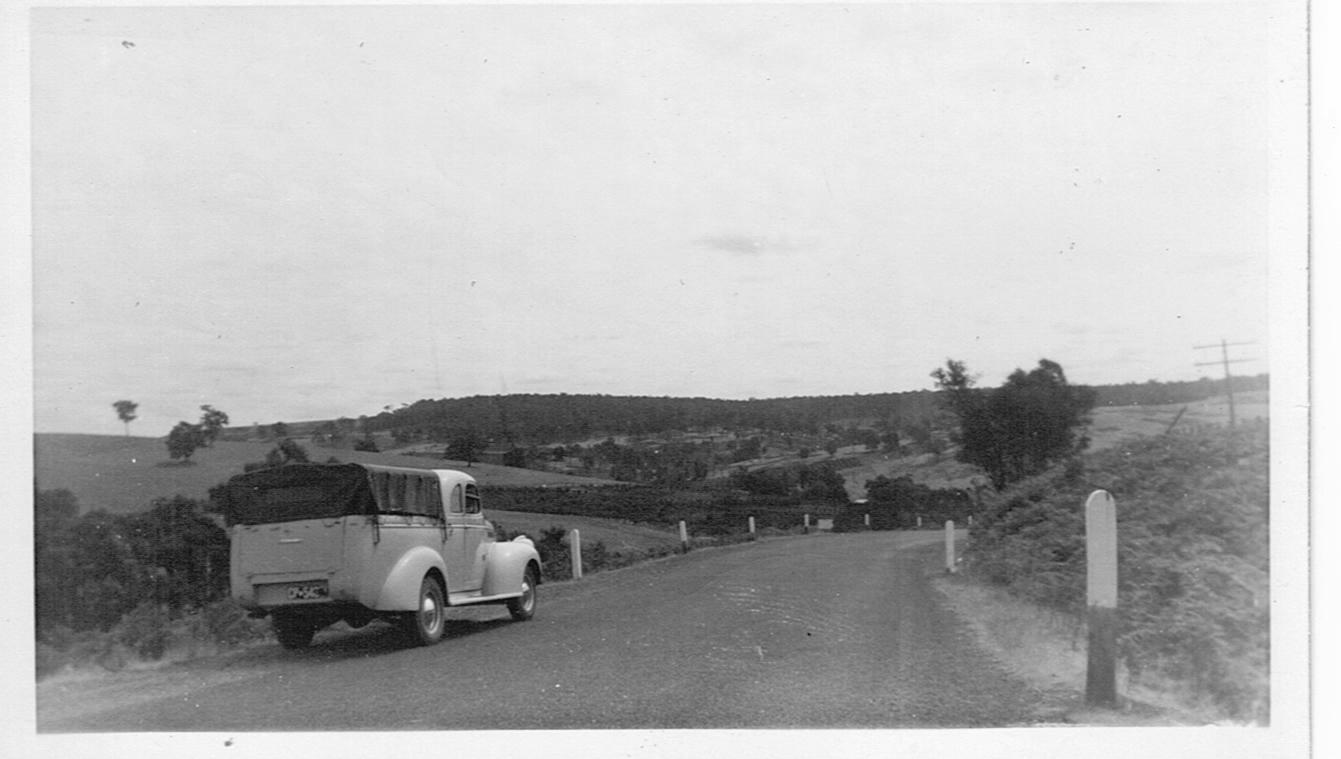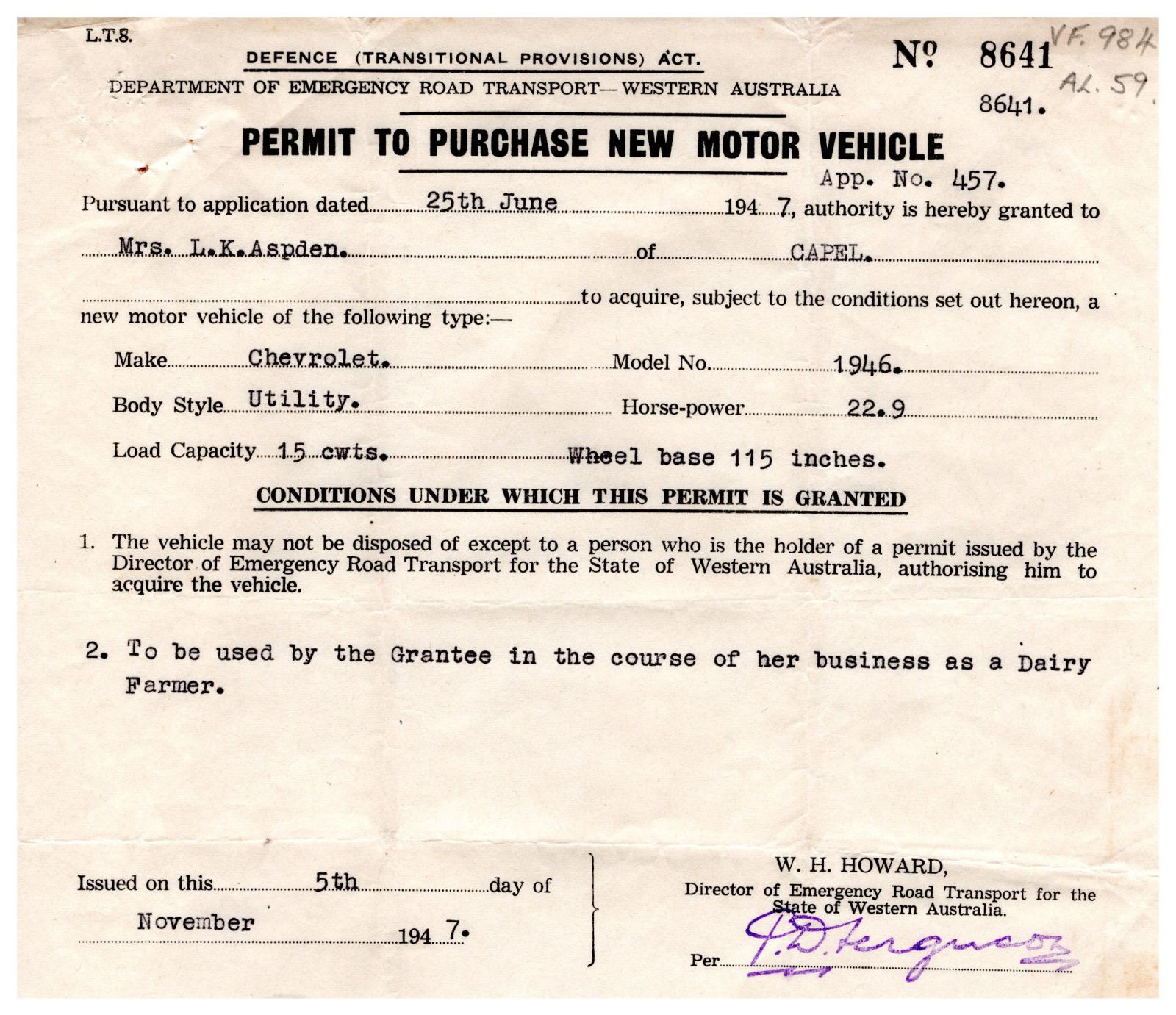 After selling the Stirling block Lillian inherited from her father, the family started a dairy just south of Capel. When her husband Charles died in 1931, Lillian started her own milk round to support her young family. In 1947 she purchased a 1946 Chevrolet truck to support the business. To make the purchase Mrs Aspden had to apply to the Department of Emergency Road Transport.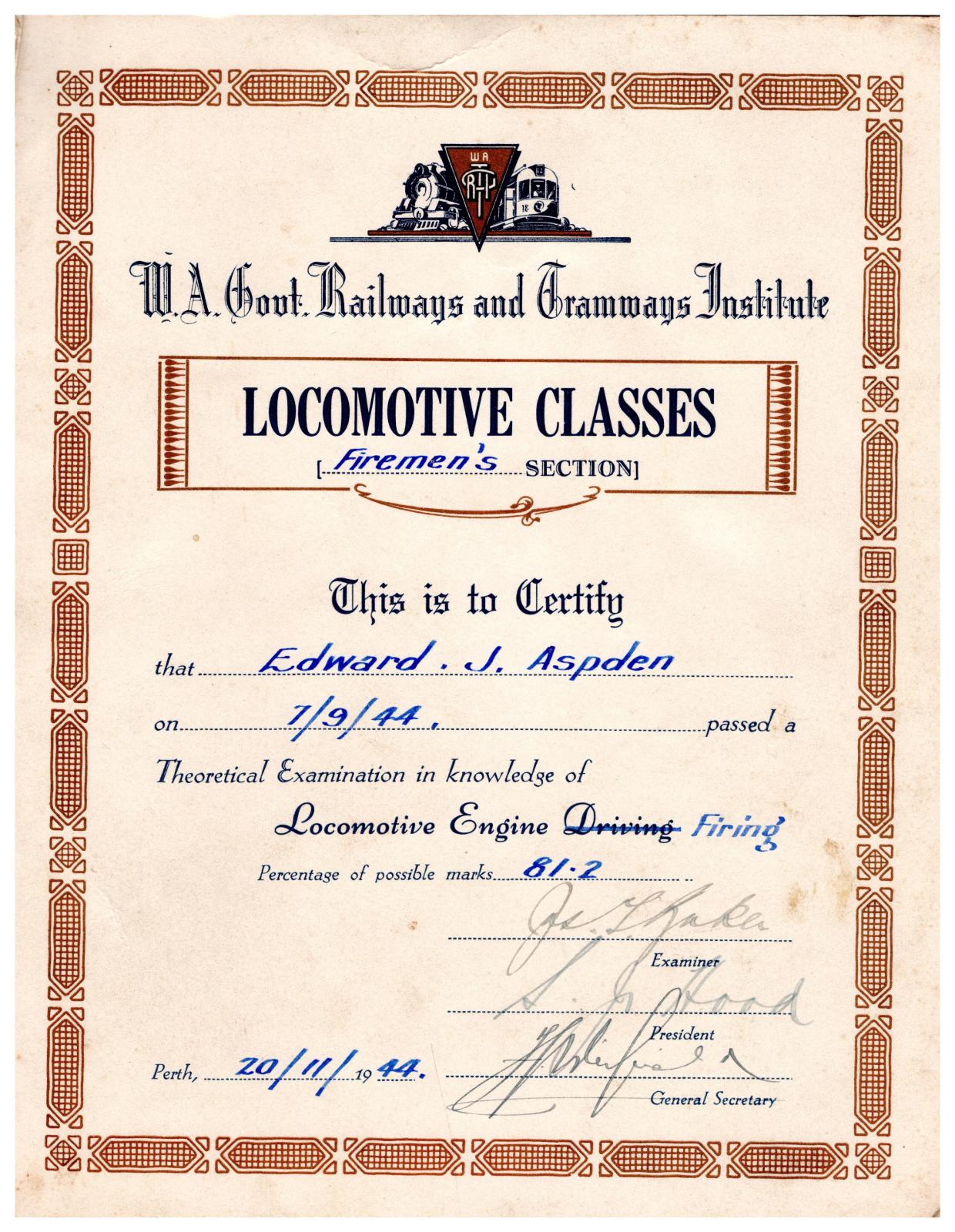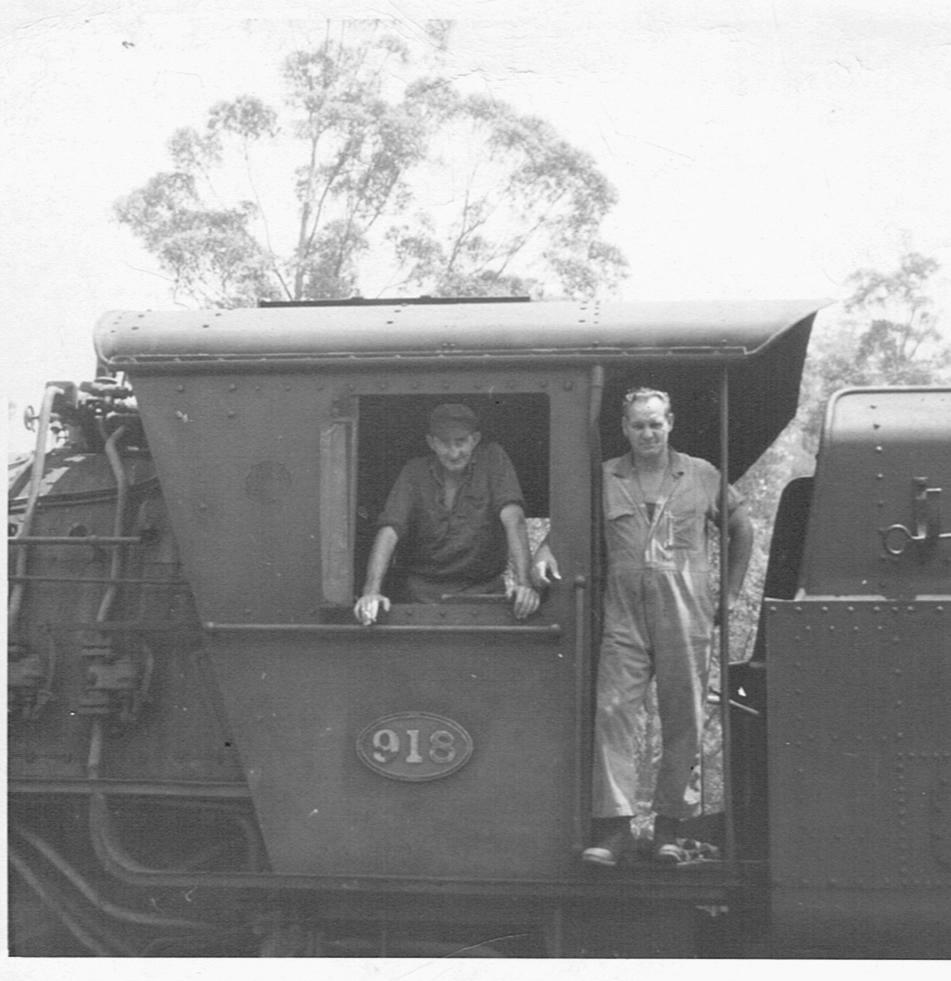 Ted Aspden worked for Westrail from 1944 to 1985. The certificate above shows his qualification as an engine fireman. When he retired, Ted was honoured with a commemorative wooden shield and certificate bearing the signatures of his co-workers.