Interwar, Australia Western Australia Rockingham Camp, Artillery and Medical, 1937
1937
Overview
Rockingham Camp 1937, 18 pounder field gun and team. The Ambulance as a ghost of field work' (double-exposed photo)
Historical information
The location of the Army camp appears on early maps as a pair of narrow road reserves within a Commonage or Common Reserve 1485 – a large reserve that extended roughly between Wellard Road and Anketell Road. This section of town common land was utilised by the army during WW1 and WW2, as well as the open spaces of unoccupied bushland to the east of the township, which was considered a good training ground for both men and horses.
The artillery also made use of the bare sandhills around Warnbro Sound as a practice ground, and left there many unexploded shells, not retrieved until the 1980s.
The Radar Detection Huts located nearby (on the south side of Wellard Road) are associated with this army camp, and it is believed that the place was a campsite for the military personnel who operated the radar surveillance site.
During the 1950s and 1960s the site was occupied by a nightclub, the Ding Dong.
Details

Details

Contextual Information

The Quick Firing (QF) 18 Pounder was the principal Field Gun of the British Army in World War One. The gun saw service in every theatre of the Great War. Its calibre of 84mm and shell weight made it more brutal and destructive than the French 75mm and German 77mm. Its ammunition had the shell combined with the cartridge thus giving it the description of 'quick firing'. The gun and its ammunition limber were towed by a team of six light draught horses. A driver was allocated to each two horse team and rode the left horse of each pair. The two wheeled ammunition limber was hooked up to the horses and the trail of the gun was hooked to the limber. Further to this, each gun had two additional ammunition limbers towed by their own team. T
The gun detachments, led by the detachment sergeant on his own horse, rode into action either on the horses or on the limber. During the early stages of the war, an ammunition limber was positioned on the left of the gun, but as the war progressed and larger quantities of ammunition were being used, stockpiles of ammunition were dumped in pits next to the guns.
Australian Army Museum of Western Australia

Australian Army Museum of Western Australia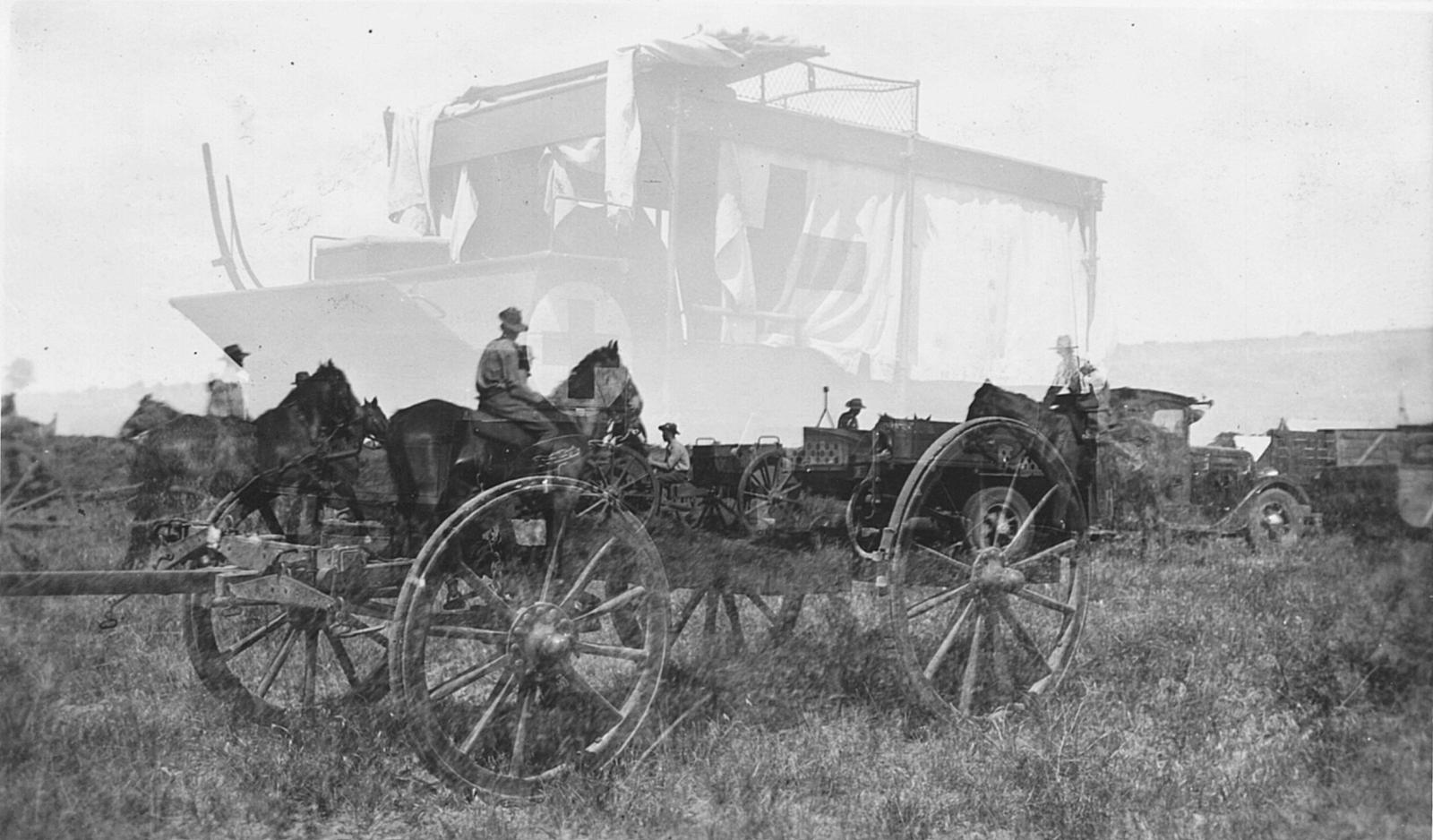 Scan this QR code to open this page on your phone ->